Computer Science department featured in News from Hope College
The work of the Computer Science department students and faculty was recently featured in a News from Hope College article, highlighting the way that student projects are impacting the life of the college. This includes a diverse set of projects which touch the lives of Hope students, faculty and staff.

The article can be found here.
Posted Thu, 06 Dec 2012 10:52:24 GMT
Student work featured in Hope College Anchor article
The work of two teams of Hope students, along with their faculty mentors, was recently featured in the Hope College Anchor newspaper. The article described two applications being developed for use on Hope's campus: an Android application for use by Health Dynamics students and faculty to help track students' fitness levels, and an online survey system to be used for a variety of purposes, including course evaluations. The article can be found here.
Development of the FiT app was done by current seniors Tim Cooke and John Stathakis, and was supervised by Prof. Mike Jipping. The students had a great experience working with a "real" client and developing software for the Android platform, something new to both of them.

The survey system, named JanDY, was worked on by Nick DeJongh ('15), Mike Henley ('13) and Matt Johnson ('14). JanDY is an ongoing project and has been worked on by a many different Hope CS students, and is currently under active development by the members of the Senior Project Seminar course. This project makes use of the Google Web Toolkit, a framework for developing interactive web applications in Java.
Posted Mon, 29 Oct 2012 13:31:40 GMT
Computer Science Department Hosts Open House at Homecoming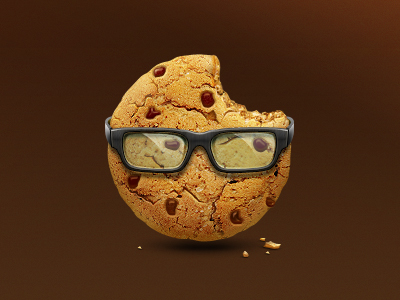 The Computer Science invites all alumni visiting campus for Homecoming this weekend to stop by for a cookie and some fellowship. Join other alumni and current students from the Computer Science program from 5:00 pm to 6:00 pm in Van Zoeren Hall room 142. Department Chair Ryan McFall will give a department update and share his vision for the future at 5:15 PM. No RSVP required. Contact Mike Jipping at jipping@hope.edu with any questions

.
Posted Wed, 10 Oct 2012 18:40:46 GMT
Prof. DeJongh featured in Hope College Catalog
Professor Matt DeJongh was recently featured in the "Hope People" portion of the 2012-13 college catalog. Click here to read the profile of Professor DeJongh!
Posted Wed, 05 Sep 2012 15:46:14 GMT
21st Summer Research Program Successfully Completes with 5 Projects
The summer program for 2012 wrapped up on July 20, 2012. This was 21st year of our summer research, having started in 1992, with each year supported by the National Science Foundation. We had 13 students, working on 5 different projects. In addition, we piloted a new project in software development, modeled after the research program.
There were four research projects, each mentored by a faculty member:
Chuck Cusack worked with Lisa Dion from Providence College and Hope student Tim Lewis to produce various theoretical results connected to NP-completeness of graph pebbling algorithms.
Matt DeJongh worked with three Hope students on a project entitled "Modeling Bacterial Metabolism and Genetic Regulation." This project worked toward building computer models that use genetic information about organisms to simulate and predict their behavior. Matt's research students were Andrea Houg, Josh Kammeraad, and Shinnosuke Kondo.
Mike Jipping worked with three students from off Hope's campus to study security problems and to demonstrate how those problems occur. The goal of this project was to produce lab experiments that teach students how security problems are exploited and how to prevent such exploitations. The security issues included password cracking, denial-of-service attacks, virus attacks, SQL injection, and remote exploitations (such as buffer overflows). Acshi Haggemiller from Yale University, Matt Koster from Calvin College, and Eric Ostrowski from Grand Valley State University joined Mike on this project.
Ryan McFall worked on a project called "Building an online survey system" with three students. This project involved continuing development, testing and deployment of a free, open source software system to administer and analyze online surveys, similar to services such as SurveyMonkey. Ryan was joined by Hope students Nick DeJongh, Michael Henley, and Matt Johnson.
In addition to summer research projects, the department also ran a pilot project in software development. The goal of this new project, currently called "Summer Experience in Software" or SES, was to give students the same rich experience in software development that students get in research projects. This summer's project was the development of an Android app for use with the College's Health Dynamics class and the Wellness Program for tracking exercise and fitness activities. The group went on field trips to a variety of organizations, studying their methods of software development. These organizations included Leco Corporation in St. Joseph, TechSmith in Okemos, and Elevator Up in Grand Rapids. Each organization had different types of clients and different methods for coordinating groups efforts.

Each student involved in the summer program will be presenting the results of their work at their respective institutions. Congratulations to all on a great summer!
Posted Mon, 30 Jul 2012 19:47:58 GMT
Computer Science students present research in San Diego at ASBMB
Hope College Computer Science students Josh Kammeraad, Nick Hazekamp and Ben Bockstege worked with Prof. Matt DeJongh on the CytoSEED plugin for metabolic model visualization during the Summer 2012 research program. Their work was selected for presentation at the ASBMB conference in San Diego on April 22, 2012, and won an Honorable Mention in the undergraduate student poster competition. CytoSEED is a freely available plugin for the Cytoscape framework for complex network visualization. CytoSEED enables viewing and manipulating the metabolic models generated by the Model SEED resource.

Posted Wed, 25 Apr 2012 12:57:26 GMT
Computer Science students successful in International Physics Competition
A team of three Hope College students has won a bronze medal, placing in the top half among 77 teams from around the world participating in the 2011 University Physics Competition for undergraduate students. The Hope team consisted of junior Andrew McCubbin, a computer science and physics major and mathematics minor from Galesburg (far right); junior Matthew Eiles, a physics and mathematics major from Beaverton, Ore.; and senior Caitlin Taylor, a physics major and mathematics minor from Kalamazoo. In addition to Andrew McCubbin, Matt Eiles has also been active in the Hope Computer Science department.

For more information, see the Hope College press release.
Posted Fri, 16 Mar 2012 13:51:26 GMT
Jipping Gives Talk at Hope's Winter Happening
Professor Mike Jipping made a presentation at Hope's Winter Happening, a series of seminars that is open to Holland's general public. Dr. Jipping's talk focused on his research on assistive technology and it's implementation on Android mobile phone platforms.
Jipping's talk was titled "Helping People See Better with Mobile Phones."
The focus of the seminar was the work he and Dr. McFall did during the summer of 2012 to allow mobile phones to read real-world images and to provide this as assistance to those with low vision.
There are approximately 400 million people suffering from the challenges of visual impairment around the world. There are over 5 billion mobile phones in use around the world. The ubiquity, power, and flexibility of mobile phones combine to provide a unique opportunity in the search for technological assistance for visual impairment: a computing platform already accessible to many. The challenge in providing this kind of assistance is in the rendering of real-world images.
Jipping's talk drew approximately 60 people from the Holland community.
Posted Fri, 09 Mar 2012 13:53:29 GMT
Computer Science students publish bioinformatics software
Hope College Computer Science students Josh Kammeraad, Nick Hazekamp and Ben Bockstege have published bioinformatics software that is now in use by scientists around the world. Working together with Professor Matt DeJongh during the Summer 2011 on-campus research program, Josh, Nick and Ben completed the first version of the CytoSEED software package that enables viewing, manipulating and analyzing metabolic models created using the Model SEED. The release of CytoSEED represents the culmination of three years of work by Professor DeJongh, over a dozen computer science students, and one local high school student. CytoSEED is released for free on SourceForge.net, and has been downloaded hundreds of times since the end of the summer. In addition, Professor DeJongh and his students have published a paper on CytoSEED that has recently appeared in the journal Bioinformatics. The development of CytoSEED was funded by grants from the National Science Foundation, and its ongoing support and development is funded by the Department of Energy's Systems Biology Knowledgebase project.

Posted Fri, 20 Jan 2012 14:33:26 GMT
Hope alums named Holland Small-Business Persons of the Year
Mat Nguyen and Mike Harris, who graduated from Hope College with Computer Science degrees in 2001, were recently honored by the Holland Chamber of Commerce as Small Business Persons of the Year. Nguyen and Harrison are co-owners of Worksighted, an IT support and services provider located in Holland.
Congratulations to Mat and Mike! More information is available in the Holland Sentinel story about the award.
Posted Fri, 11 Nov 2011 11:12:13 GMT