Center for Ministry Studies
CrossRoads Scholar Program
Available for incoming freshmen who are high school seniors accepted for admission to Hope College and who have a passion for multicultural ministry.
CrossRoads Scholarships are designed for students who will become the new leaders of the diverse, multicultural church of the future. They are intended for incoming freshmen (current high school seniors that have been accepted for admission to Hope College) who are considering careers in ministry — whether as pastors, teachers, youth ministers, social workers or musicians.
Students chosen for these scholarships will demonstrate a strong interest in multicultural or ethnically diverse ministry and a sense of being called to lead and serve the church in some capacity once they graduate. They should also have a desire to actively participate in the Hope College community while they are students.
CrossRoads Scholars will gather together periodically for conversation about faith, ministry and diversity throughout their freshman year. While this is an important part of the program, it will not be overly time-consuming.
Application

If you are interested in doing some kind of ministry in a multicultural or racially diverse community, you are eligible to apply for this program. Four-year renewable scholarships are available based on demonstrated financial need.

Please complete the financial aid forms needed by the Hope College Office of Financial Aid as soon as possible. Completion of a FASFA form is also required. High school seniors admitted to Hope College by late-December of their senior year whose FASFA information qualifies them for financial aid will automatically be invited to apply through an email invitation sent within a few days after receiving your letter of admittance.

If you are interested in being a CrossRoads Scholar without any monetary award, you are welcome to apply by completing the on-line application form.

Once you have been admitted to Hope, apply as soon as possible.

Deadline: January 9, 2018

Recommendation Criteria

Ask someone in your school, church or community (not a relative) who knows of your interest and involvement in the church or other Christian ministries to be your reference. The person should be able to address your potential as a leader in the church and your interest in being involved in multiracial and ethnically diverse ministries. We will contact them through the email address you provide on your application with information about the program and a link to the online reference form.

You may want to provide your recommender with a link to this web page prior to your submitting an application.

Deadline is January 9, 2018. If your application is submitted on January 8–9, your recommender will be allowed to submit their form up to four days late. Recommenders may contact cms@hope.edu with questions or to arraign for additional submission time beyond four days.

Renewal Criteria

This award is renewable annually to a maximum of eight (8) semesters, contingent upon academic achievement and some participation in appropriate programs. For renewal after the first year, a 2.5 cumulative grade point average must be demonstrated, along with satisfactory participation in the CrossRoads Scholars Program, including appropriate involvement in activities related to multicultural ministry (as defined by the Center for Ministry Studies). Should a recipient have a cumulative GPA below 2.5 at the close of the first, second or third year, the award will be forfeited for the subsequent year. Eligibility is limited to full-time, degree-seeking students.

These renewal criteria are applied to students at the close of the spring semester of each academic year. Awards will not be reinstated mid-year. However, should the student take any course-work at Hope College during the summer and regain the required cumulative GPA, the award will be reinstated for the subsequent academic year.

The renewal amount may vary from year to year, depending upon other scholarship awards and financial need. CrossRoads Scholarships, in combination with other scholarships and grants (gift assistance), will typically not exceed the cost of tuition. Students must file a Financial Aid application each year.

Any questions about the scholarship may be directed to the Center for Ministry Studies.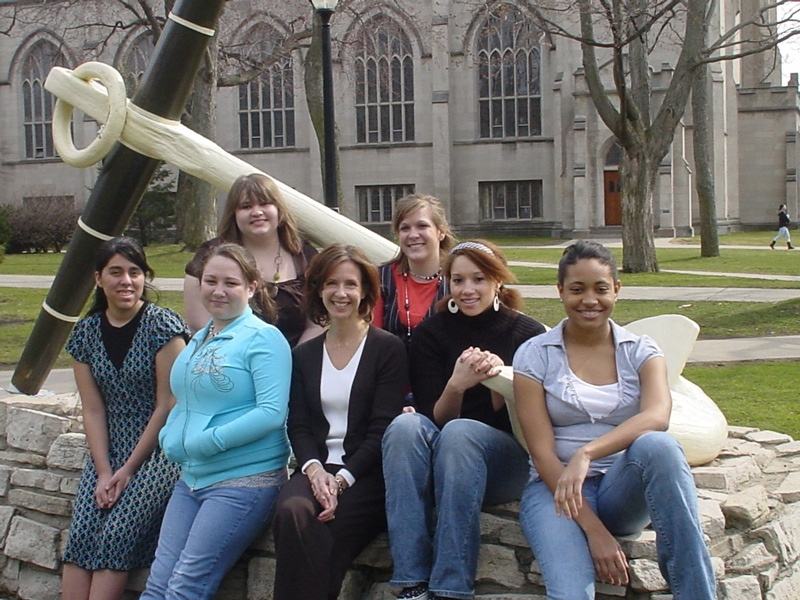 Center for Ministry Studies
Van Zoeren Hall41 Graves PlaceRoom 249Holland, MI 49423
workP. 616-395-7320
cms@hope.edu