Day1 Research Communities
Day1: Design
First-year engineering students tackle a design challenge posed by a customer from the local community.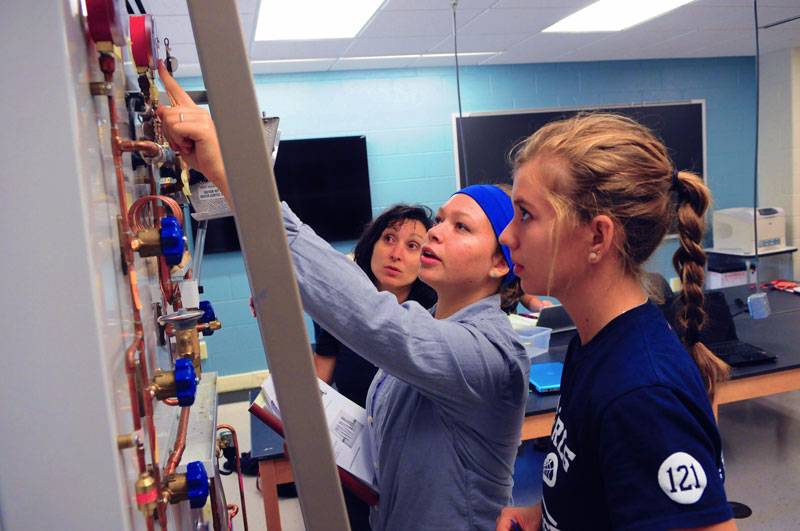 As part of the Day1: Design program, you and a team of other first-year engineering students will explore a challenge posed by a local community customer and work to develop possible technological solutions. Join a dynamic community of peers and mentors while doing engineering in a real-world context to start your first year with a truly engaging and life-changing experience.
Design project is embedded in the Introduction to Engineering laboratory course

Upper-level engineering students mentor first-year students through the design project
Faculty Mentors
Dr. John Krupzak
Professor of Engineering
VanderWerf-Room 223C
27 Graves Place
Holland, MI 49423-3617
616.395.7152
krupczak@hope.edu
INTERESTED IN DAY1: Design
Explore what the current students are saying and doing on the Day1: Design blog.
Day1 Research Communities
VanderWerf Hall27 Graves PlaceVanderWerf-Room 232Holland, MI 49423
workP. 616.395.7114
day1@hope.edu