The Off-Campus Study Fair is one of our biggest events of the year and a great opportunity to meet representatives from programs and universities all around the world.
Historically, we have always filled up the Maas Auditorium for three hours with students, program representatives, and May and June Term faculty leaders — all connecting with each other and learning about the many opportunities available to Hope students. This year we will do things a bit differently — virtually — and you do not want to miss it!
Whether you're interested in studying off-campus for a semester, an academic year or on a short-term program in the summer (May/June terms), it'd be great for you to learn about the more than 300 programs in over 60 different countries available to you!
On October 6–8 (Tuesday–Thursday), we'll have virtual rooms for you to step into, gather information from our guest representatives and Hope May/June Term leaders, and ask any questions you might have. We will be joined by members from different states, different countries and different time zones, to encourage you to consider participating in their programs! Now, more than ever, it is important for us to stay true to the name of our institution, Hope, by maintaining that hope for better days to come — days when students will get to, once more, plan an off-campus study experience with ease. It all starts with planning ahead, so come learn about the options available to you!
Carpe that Diem!
Schedule & Sessions
Tuesday, October 6
International/Domestic Partner Providers
Morning Sessions

10 a.m.–noon

10 a.m. Sessions

LCC International University


"Living in Klaipeda. Klaipeda is the third largest city in Lithuania, located on the Baltic Sea... learn in an international community and travel Central Europe, Russia, and the Baltic States — all while earning credit at a Christian liberal arts university."

Sarah Snodgrass
Director of Partnerships and Student Care

Google Meet: meet.google.com/uaf-kium-qhn

11 a.m. Sessions

UPAEP (Universidad Popular Autónoma del Estado de Puebla)

Octavio Gonzalez
Elisa Kuhn

Google Meet: meet.google.com/dsq-dcqa-coh

Afternoon Sessions

4–7 p.m.

4 p.m. Sessions

IES Abroad (International Education of Students Abroad)

"Founded in 1950, IES Abroad is a not-for-profit provider with 140+ study abroad and internship programs around the world for college/university students."

Google Meet: meet.google.com/emi-hyhf-fxz

The Philadelphia Center

"An off-campus urban experiential program, The Philadelphia Center is designed to provide college students from across the country with an independent living and learning experience while earning college credit… "

Google Meet: meet.google.com/avw-iipj-qme

5 p.m. Sessions

SIT Study Abroad

"A leader in immersive, field-based study abroad programs for undergraduates. We offer more than 70 programs in Africa, Asia and the Pacific, Europe, Latin America, and the Middle East, as well as comparative programs in multiple locations."

Google Meet: meet.google.com/vtu-dotd-uav

Denver Urban Semester

"During your semester in Denver, you'll spend 28 to 36 hours per week at an internship, take 2 to 3 classes, and live in community. You'll also learn about community development, careers in nonprofits, and how to serve and empower the poor."

Google Meet: meet.google.com/mjd-ubfy-hgp

6 p.m. Sessions

CELL (Center for Ecological Living and Learning) Maymester – Summer Term only

"A nonprofit educational organization inspiring students to become sustainability leaders and activists...students learn that the problems we face are big, but that the solutions are BIGGER!"

Google Hangouts Meet: meet.google.com/pao-osji-csr

ACM Newberry Seminar (30 minutes only)

"Spend a semester immersed in a research community... join a group of highly passionate and motivated students and conduct your own research at a premier humanities library."

Google Meet: meet.google.com/hyv-ctas-icf

The John Paul II Project

"The JP2 Project's study abroad program in Kraków, Poland, is for university students... who are ready to embrace the beauty and challenge of a life-transforming experience."
May/June Terms
Evening Sessions

6–8 p.m.
Wednesday, October 7
International/Domestic Partner Providers
Morning Sessions

10 a.m.–noon

10 a.m. Sessions

Oman semester (Al Amana Centre)

"A study abroad program offered by Northwestern College in partnership with the Al Amana Centre in Muscat, Oman...you'll learn Arabic and develop cross-cultural skills through interactions with Omani Muslims."

Organization for Tropical Studies

"Founded in 1963, OTS' mission is to provide leadership in education, research, and the responsible use of natural resources in the tropics...has operations in three countries and has research stations and educational programs in Costa Rica and South Africa."

11 A.M. SESSION

Liverpool Hope University

"Based in a thriving student city and with traditional educational values at the core of our community, we offer courses from a wide range of study areas… "

Afternoon Sessions

4 p.m.–7 p.m.

4 p.m. Sessions

TEAN (The Education Abroad Network)

"Since 1995, the TEAN team has lived, studied, worked and traveled throughout Australia, New Zealand and Asia developing strong connections and partnerships throughout the region."

New York Arts Program

"We've been in New York a long time. Over 50 years to be exact… Our program puts your creativity to work with a fully immersive experience in New York City."

5 P.M. SESSIONS

CIEE (Council on International Educational Exchange)

"A nonprofit organization and intercultural exchange organization that transforms lives and builds bridges between individuals and nations by sponsoring a wide variety of opportunities for the exchange of ideas and experiences."

Oregon Extension

"Every autumn since 1975, several dozen college students from across the country have taken a step 'out of the current' for an unusual semester of vigorous intellectual exploration... daily reading, small group discussion, and one-on-one conversations with faculty members compromise the heart of the OE program."

6 P.M. SESSION

ACM Oak Ridge Science Semester (30 minutes only)

"A unique opportunity for undergraduates to immerse themselves in research at the Oak Ridge National Laboratory (ORNL), the nation's largest multiprogram research laboratory."

Meiji Gakuin University

"The aim of this program is to provide a creative academic environment for studies pertaining to Japan and the Japanese language for international students wishing to further broaden their views at the heart of Tokyo."
May/June Terms
Evening Sessions

6 p.m.–7 p.m.

6 p.m. Session

Vienna Summer School

Stephen Hemenway

May and/or June term
Various courses to choose from



Google Meet: meet.google.com/ifa-tyas-aos
Thursday, October 8
International/Domestic Partner Providers
Morning Sessions

10 a.m.–noon

10 a.m. Session

York St. John University

"Each year, we welcome over 200 international students from all over the world to study at York St. John University for a semester or a year... making it an excellent way to enhance your university experience and broaden your international outlook."

11 a.m. Session

University of Aberdeen

"Founded in 1495, the University of Aberdeen is the fifth oldest university in the English-speaking world. With over 70 majors on offer across the University, you will find a great choice of classes to take at Aberdeen and... tailor your selection to suit your individual requirements."

Afternoon Sessions

4–7 p.m.

4 p.m. Sessions

CYA (College Year in Athens)

"A non-profit educational institution that has been acting as a cultural and educational bridge between the U.S. and Greece for over half a century. We aim to help students become Global citizens who understand and appreciate other cultures."


The Chicago Semester

"Chicago semester offers a unique opportunity to get hands-on work experience in your chosen field, delve into thought-provoking courses and discover strengths you may not even realize you have."

5 p.m. sessions

Romania Semester – New Horizons Foundation

"A unique study abroad program in which you'll live and learn in a society still emerging from the impact of a communist dictator's brutal rule."


Border Studies Program – Earlham College

"The Border Studies Program is based in the southern Arizona borderlands in Tucson, Arizona. This unique program is situated in a way that students are able to fully embrace and understand the complexities of this dynamic region."

6 p.m. Session

Japan Study - Earlham College

"Become a Global Citizen as you explore Japan, engage in cultural exchange, build your language skills, and experience life in one of the world's most dynamic cities: Tokyo."

Washington Honors Semester

"The Washington Honors Semester combines the intimacy of the Hope classroom with exhilaration of one of the most globally engaged cities in the world."
May/June Terms
Evening Sessions

6–8 p.m.

6 p.m. Sessions

China: Land, Wildlife, and Culture

The Science and Culture of Coffee

Google Meets: meet.google.com/dtm-wwxd-anr

7 p.m. Sessions

Contemporary Issues in Japan

Communication Department Liverpool May Term

Google Meet: meet.google.com/jrw-kkzi-mxv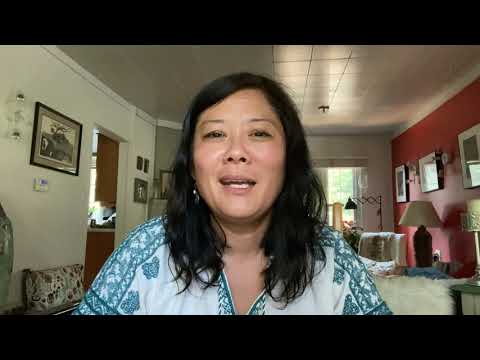 Academics, Off-Campus Study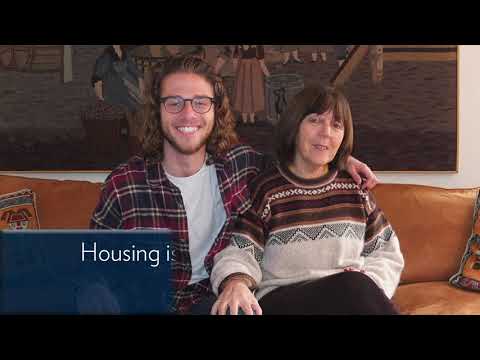 Housing, Off-Campus Study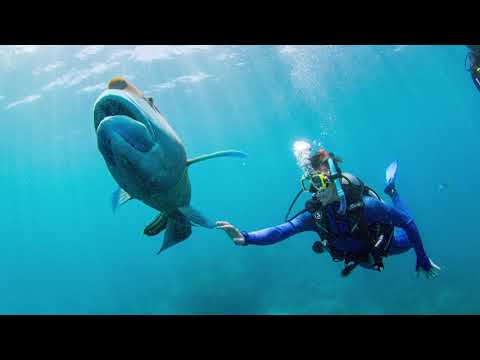 Early Planning, Off-Campus Study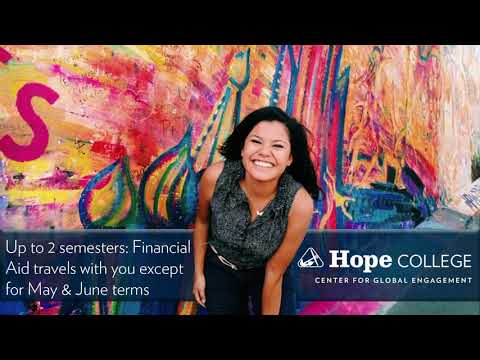 Financial Aid & Scholarships, Off-Campus Study
Center for Global Engagement
Martha Miller Center257 Columbia AvenueRoom 107Holland, MI 49423
workP. 616.395.7605
offcampusstudy@hope.edu