Kinesiology Department
Athletic Training
Serving others and improving lives through health care.
Hope College offers one of the finest athletic training programs in the nation, with courses and clinical experience accredited by the Commission on Accreditation of Athletic Training Education (CAATE). The program has chosen to voluntarily withdraw its CAATE Accreditation effective following the 2020–2021 academic year.*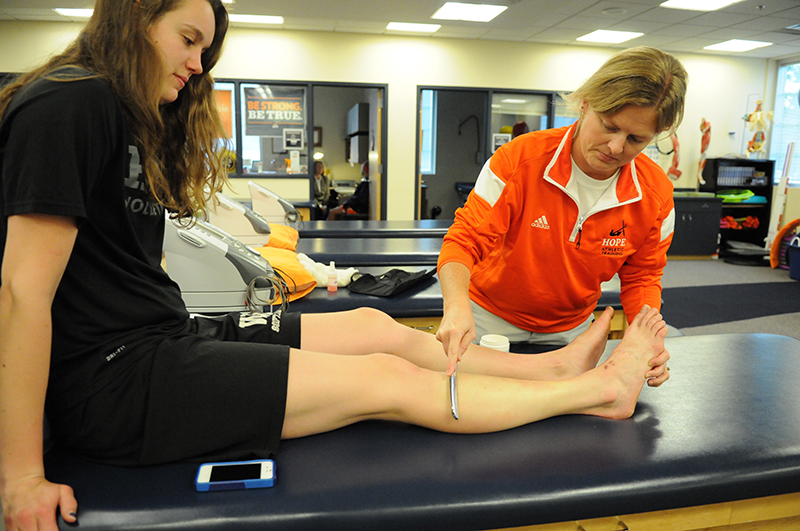 Hope has many features that distinguish its athletic training program from others:
Clinical involvement from day one, based on freshmen admission
State of the art facilities, equipment, modalities and supplies
Mentor program enabling peer relationship development
Faculty have a dual clinical and academic appointment
Faculty's professional experience includes clinics, high school, collegiate and professional sports
Student-faculty collaborative research opportunities
*NOTE TO PROSPECTIVE STUDENTS INTERESTED IN ATHLETIC TRAINING:
New students are no longer being admitted directly into the program, but students interested in careers in Athletic Training should consult with the Kinesiology Department regarding options for studying within the Exercise Science curriculum as a preparatory degree for graduate level professional programs in Athletic Training. If you are interested, please contact Kirk Brumels for more information.
EDUCATIONAL PROGRAM INFORMATION

CLINICAL PROGRAM INFORMATION

ON-CAMPUS FACILITIES

OFF-CAMPUS FACILITIES

STUDENT OUTCOMES/BOARD OF CERTIFICATION PASS RATE DATA
Interested in Athletic Training?
Contact Kirk Brumels for more information.


ARE YOU AN ATHLETE LOOKING FOR INFORMATION REGARDING ATHLETIC TRAINING SERVICES?Click here!
Kinesiology Department
DeVos Fieldhouse222 Fairbanks AvenueHolland, MI 49423
workP. 616.395.7070
brumels@hope.edu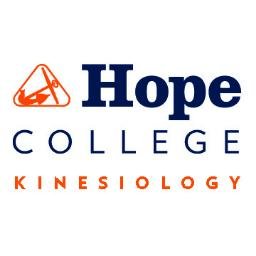 Kinesiology Tweets@HopeKinesiology
Congratulations to all of the student-athletes who received @HopeKinesiology Department Athletic Awards. Thank you for representing your teams and @HopeCollege in such a positive way on the field and on the court. #BeStrongBeTrue
Accredited by CAATE