Music Department
Recording Arts
Experience a unique blend of musical creativity and innovative technology.
From your first recording to producing a multi-track session, there are courses here for you. The recording arts at Hope College offer a unique blend of small class sizes and one-on-one instruction to meet each student at their individual level and interest.
Hope College's state-of-the-art recording studio in the Jack H. Miller Center for Musical Arts will prepare you to work in any environment. Courses in Recording Arts, Location Recording, Live Sound and Music Production will make it easy to find and grow your passion.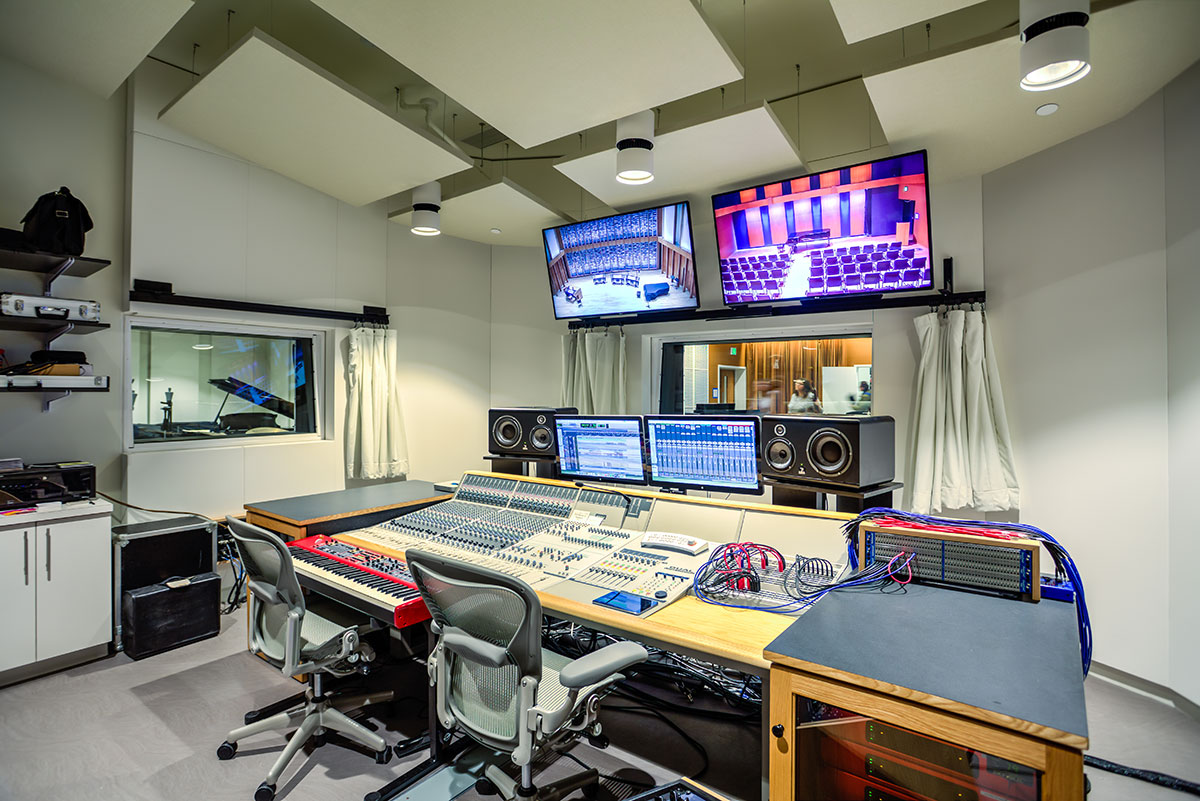 Opportunities for outside study include shadowing performance recordings of the Grand Rapids Symphony Orchestra, recording concerts series at Hope College, and internships with local studios and concert venues.
Studying within the music department provides a phenomenal context for exploring the recording arts. Being surrounded by music, musicians and musical instruments fosters a creative atmosphere from which to launch your career in the field of audio production.
Studio Specifications
Find out how you can take your creativity to the next level with our cutting-edge equipment.
Faculty
Interested in Recording Arts?
Contact Drew Elliot, Director of Recording Arts.
Music Department
Miller Center for Musical Arts221 Columbia AvenueHolland, MI 49423
workP. 616-395-7650
music@hope.edu