Justin Colwell
Dance Accompanist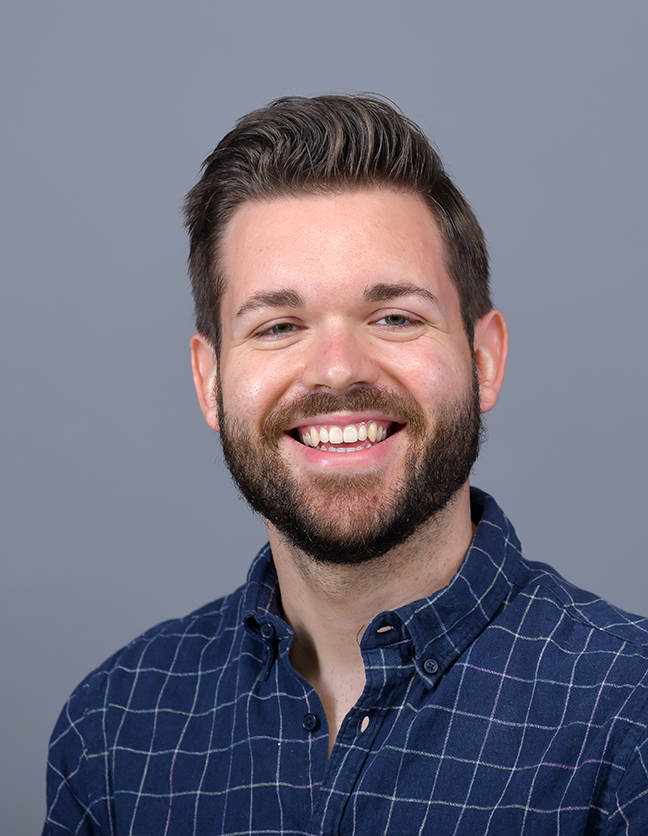 Justin Colwell began playing the piano at age four and has enjoyed making music as a soloist, collaborative pianist, conductor, and church musician ever since. A native of central Indiana, he has performed as a soloist with the Marion Philharmonic Orchestra (2014; Marion, Indiana), won the collegiate division of the 2016 Indiana Music Teachers Association Hoosier Audition, and appeared in master classes with renowned domestic and international artists, including Sean Chen, Thomas Rosenkranz and the Iberian & Klavier Piano Duo. Justin is an active performer in the West Michigan area, serving as a dance accompanist at Hope College (Holland, Michigan), choral accompanist at Grand Valley State University (Allendale, Michigan), and pianist for All Souls Community Church (Grand Rapids, Michigan).
While Justin enjoys performing regularly in a variety of styles and settings, sharing his love of music as an educator is one of his greatest joys. He is a cofounder and teacher at Yellow Door Music Studio (Grand Rapids, Michigan) and an adjunct faculty member for group piano at Grand Valley State University. He previously taught group and applied piano as a graduate assistant at the University of Missouri-Kansas City.
As a music director, Justin served as an assistant conductor on productions of South Pacific (2015) and The Pirates of Penzance (2016) at Indiana Wesleyan University and as director of liturgical music at Church of the Apostles (Kansas City, Missouri) from 2016 to 2018. Most recently, he directed a professional pit ensemble for Hudsonville High School's production of Legally Blonde (2020; Hudsonville, Michigan).
Justin completed his Master of Music degree in piano performance at the University of Missouri-Kansas City with Robert Weirich. He received his Bachelor of Music degree in piano performance and honors humanities from Indiana Wesleyan University (Marion, Indiana), where he studied piano with Phoenix Park-Kim and conducting with Jason Thompson. He is a Nationally Certified Teacher of Music (NCTM) through Music Teachers National Association (MTNA) and serves on the board of its local affiliate, Piano Teachers' Forum of Grand Rapids.
Justin lives with his wife Melia, daughter Margot, and furry children Murray, Mama, and Emmie in Grand Rapids, Michigan.