Dr. Cathy Mader
Professor of Physics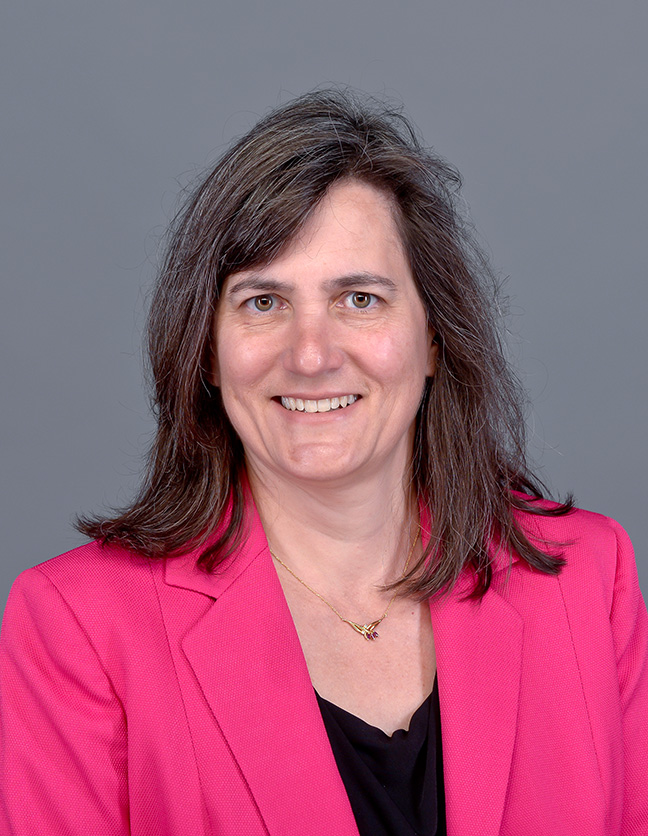 Cathy Mader came to Hope College in 1993 as a physics professor. Her responsibilities include conducting workshops on nuclear science and nuclear forensics for teachers and high school students, organizing workshops for STEM faculty developing courses and directing the Hope College NSF Scholarships for STEM majors.
In addition, she also directs the Hope College HHMI grant program, the multi-institutional HHMI support Course-based Research Experience collaboration and the Day1 program, supported by a Dow foundation grant.
Areas of expertise
Nuclear theory — Developing computer models to help understand nuclear forces by modeling reactions between nuclei
Nuclear science education — Developing high school curricular resources that teach basic nuclear science in hands-on ways, focusing on the theme of nuclear forensics
Undergraduate research — Apprenticeship and course-based models; preparing faculty and senior students to be better mentors to novice undergraduate researchers
Education
Ph.D., theoretical nuclear physics, Michigan State University
M.S., applied physics, Colorado School of Mines
B.S., engineering physics, Colorado School of Mines
Honors, grants and awards
NSF Physics, "Physics REU Directors' Workshop," $65,000
Herbert H. and Grace A. Dow Foundation, "Meeting the Persistent Challenges Recruiting, Retaining, and Graduating Michigan STEM students," $3,000,000
Howard Hughes Medical Institute, "Pilot grant: The Phage Model Goes Viral: Developing Other Models for Course-based Research Experiences (CREs)," $100,000
Howard Hughes Medical Institute, "Strengthening the Pathway to STEM Research Leadership at Hope College," $1,000,000
NSF S-STEM, "Scholarships for Transfer Students in Science, Engineering, and Mathematics," $528,994
Selected publications
View all of Cathy's published work on Digital Commons.