Dr. Farrah Madison
Assistant Professor of Biology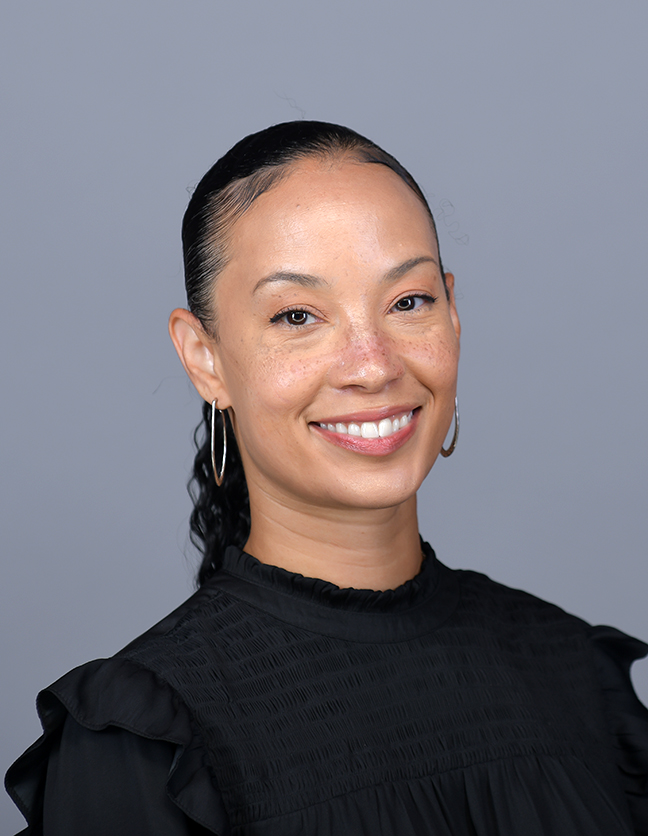 Dr. Farrah Madison is a behavioral neuroendocrinologist who received her Ph.D. from the University of Arkansas and completed two postdoctoral fellowships: a Howard Hughes Medical Institute Fellowship at Hope College and a Research Postdoctoral Fellowship at Johns Hopkins University. In Johns Hopkins' Behavioral Biology Department she served as a lecturer and as an undergraduate advisor, while continuing her research in the lab of Dr. Gregory Ball. Later, she was a research assistant professor in the psychology department of the University of Maryland College Park before joining Hope College's Department of Biology in 2020 as an assistant professor. At Hope College, Dr. Madison teaches Human Physiology, Animal Behavior and Behavioral Endocrinology.
Dr. Madison's research has focused on how both peripheral and centrally administered hormones modulate changes in brain plasticity and behavior in both avian and mammalian species. Her doctoral work focused on sex differences in cellular and physiological effects of stress hormones in domestic fowl (Gallus gallus domesticus). Her research characterized the distribution of both parvocellular and magnocellular neuropeptide containing cells within the brain and elucidated which peptide was most efficacious in mediating the stress cascade in chicken. During her HHMI Postdoctoral fellowship at Hope, she investigated the actions of hormones on neural substrates involved in both reproductive and feeding behaviors in mammals. During her second postdoctoral fellowship at Johns Hopkins University, she investigated how sex steroid hormones, namely testosterone, act within the brain to modulate neuroplasticity and behavior in male and female songbirds.
Dr. Madison continues to investigate sex- and strain-dependent effects of where and how sex steroid hormones act in the brain to induce marked changes in both brain morphology and behavior. Her work also investigates sex dependent changes in neurobiology based on changes in social relationships and psychological and physiological stressors. The overarching theme of her research program aims to interrogate the cellular and molecular mechanisms underlying neuroplasticity in the avian model.
Dr. Madison is a member of the Society for Neuroscience, the Organization for the Study of Sex Differences and the Society for Behavioral Neuroendocrinology.
Areas of Expertise
Behavioral neuroendocrinology
Neuroplasticity
Sex differences
Acoustical analysis
Hormone analysis
Immunohistochemistry
qPCR
PCR
Bioinformatics
Education
Ph.D., neurobiology, University of Arkansas-Fayetteville
M.S., Department of Animal Science, University of Nebraska-Lincoln
B.S., Department of Animal Science (exotic animal specialization), University of Nebraska-Lincoln
Honors, Grants and Awards
"Neuroactive Steroids, Brain Plasticity and Behavior" (co-investigator), National Institutes of Health grant, 2018–2023, $1,729,666.
Fellow, Broadening the Representation of Academic Investigators in NeuroSciences (BRAINS), 2017–present
"Identifying candidate genes associated with sensorineural hearing loss in a novel vertebrate model" (co-principal investigator), University of Maryland Brain and Behavior Initiative Seed Grant, 2017–2018, $99,697
"A Novel Use of Catanionic Vesicles to Modulate Nervous System Function and Behavior" (co-principal investigator), University of Maryland Brain and Behavior Initiative Seed Grant, 2016–2017, $81,075
Selected Recent Publications
"Intraspecific Variation in Testosterone-Induced Neuroplasticity in Two Canary Strains," with N. Shaw and G. F. Ball, Hormones and Behavior, 2020
"Strain Differences in Hearing in Song Canaries," with J. A. Brown et al., Journal of the Acoustical Society of America, 2019
"How Does Testosterone Act to Regulate a Multifaceted Adaptive Response? Lessons from Studies of the Avian Song System," with G. F. Ball, J. Balthazart and B. A. Alward, Journal of Neuroendocrinology, 2019
"Effects of Song Experience and Song Quality on Immediate Early Gene Expression in Female Canaries (Serinus canaria)," with C. M. Haakenson and G. F. Ball, Developmental Neurobiology, 2019
"Acute Stress-induced Cortisol Elevation during Memory Consolidation Enhances Pattern Separation," with A. Jiang, T. T. Tran and A. Bakker, Learning & Memory, 2019
"Sex Differences in Hippocampal Mineralocorticoid and Glucocortidoid Receptor mRNA Expression in Response to Acute Mate Pair Separation in Zebra Finches (Taeniopygia guttata)," with A. J. Kesner, B. A. Alward and G. F. Ball, Hippocampus, 2018
"Estrogen-Dependent Modifications to Hippocampal Plasticity in Paternal California Mice (peromyscus californicus)," with M. M. Hyer et al., Hormones and Behavior, 2017
View all of Dr. Madison's publications on Google Scholar
Outside the College
Besides reading about the brain, Dr. Madison enjoys spending time with friends and family. She also enjoys watching psychological thrillers, listening to true crime podcasts, participating in outdoor sports (snowboarding, cycling) and bird watching.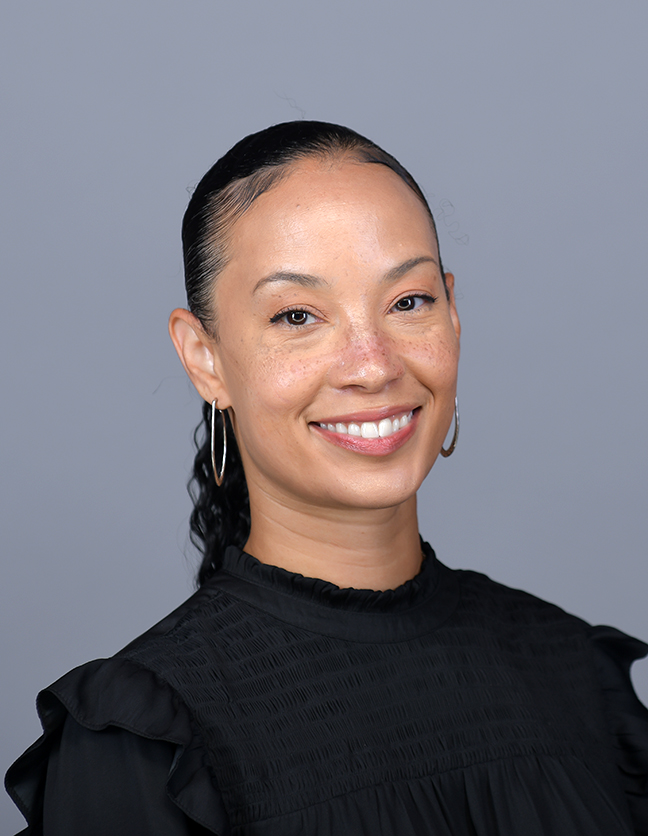 Dr. Farrah Madison
Phone Number616.395.7724
madison@hope.edu
A. Paul Schaap Science Center Room 2023A
35 East 12th Street
Holland
,
MI
49423