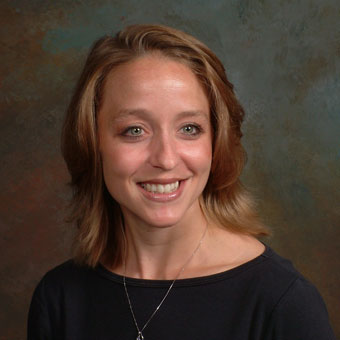 The arrival of the incoming Class of 2019 on Friday, Aug. 28, will herald the beginning of a year's worth of celebrations at Hope College.
Hope will be commemorating its sesquicentennial across the forthcoming 2015–16 school year, leading up to the 150th anniversary of the college's chartering on May 14, 1866. The first few days of the new school year will also include a ground-breaking ceremony for the Jim and Martie Bultman Student Center on Monday, Aug. 31, and the opening of the Jack H. Miller Center for Musical Arts and Kruizenga Art Museum (the latter on September 9). Early-semester celebration of the 150th will include the 50th annual Hope-Holland Community Day picnic at Windmill Island Gardens on Saturday, Sept. 5.
The new school year will be the college's 154th, since Hope enrolled its first freshman class in the fall of 1862, with the first graduation taking place on July 17, 1866, two months after Hope received its Charter of Incorporation from the State of Michigan.
Hope had record application interest this year and anticipates overall enrollment near last year's record high of 3,433, although the college won't make a formal count until mid-September, a few weeks into the school year.
Opening convocation
The academic year will begin formally with the annual Opening Convocation on Sunday, Aug. 30, at 2 p.m. in the Richard and Helen DeVos Fieldhouse. The featured speaker will be Dr. Virginia Beard, who is an associate professor of political science and director of the Women's and Gender Studies Program at Hope. The public is invited to the convocation, and admission is free.
Read more about Dr. Virginia Beard

Beard has been a member of the faculty since 2007 and is beginning a three-year term as director of Hope's Women and Gender Studies Program this fall. Her areas of specialization are comparative politics, focused on Africa, as well as public policy. Her research interests are in the areas African political development; democratization; conflict and stability; land rights in Africa; the role of institutions in political development; identity politics with a focus on gender, religion and ethnicity; public policy in political development; homelessness policy; and public policy and poverty. She has spent much time in Kenya and Northern Ireland, and has language experience in both Swahili and German.

Her external professional activity includes serving as the book review editor for the "Journal of Poverty and Public Policy." Her article "Reexamining Current Breast Cancer Screening: An Analysis of the 2009 U.S. Preventative Services Task Force Guidelines for Breast Cancer Screening," co-authored with Dr. Carol Ann Beard, is forthcoming in "Women & Health."

In 2012, she was one of only 15 scholars nationwide chosen to participate in the 2012 Lilly Fellows Program Summer Seminar for College and University Teachers, "Teaching Peace and Reconciliation: Theory and Practice in Northern Ireland." She has received awards from the Great Lakes Colleges Association (GLCA) including a GLCA Library of Congress Digital Humanities grant and GLCA New Directions grant.

In addition to her teaching, she mentors students as collaborative participants in her research projects. Her involvement in the life of the college has also included speaking through the "Last Lecture Series" coordinated by Hope's chapter of Mortar Board in 2013 and presenting a focus session during the college's 2012 Critical Issues Symposium focused on reconciliation.

Beard earned a bachelor's degree in political science with a focus on African Politics and Third World Development from Calvin College in 2000. After a year living in Dallas, Texas, as an AmeriCorps VISTA working on affordable housing and micro-lending projects, she returned to Michigan and pursued graduate studies at Michigan State University, where she earned a master's degree in public policy and administration in 2005 and her doctorate in political science with a focus on international development and African politics as well as public policy in 2006.

As a graduate student, Beard worked on the Afrobarometer Survey Research Project, a nationally recognized and awarded dataset that covers economic and political opinions among citizens across 18 African nations. She continues to conduct research and evaluation work in East Africa, primarily in Kenya, but also in Rwanda and Uganda.

Prior to joining the Hope faculty, she worked for a year at Public Policy Associates Inc., a Lansing-based policy research and evaluation firm. She also has served as a commissioner on the Greater Lansing Commission on Race and Diversity and is committed to racial reconciliation and being part of community initiatives to combat institutional forms of exclusion and oppression.

Beard is a long-distant runner, completing the Boston Marathon in 2011, 2013 and 2014. She is currently working to combine her hobby of running with her research on poverty alleviation and homelessness by working to create a collaboration with local athletes and runners and up-and-coming Kenyan runners with whom she formerly trained, as well as working with the Holland Rescue Mission to begin a running and exercise program for the mission's long-term residents. She enjoys running, coaching, reading, spending time investing in local community, and visiting family around Michigan as well as in her homes of Texas and Mississippi. She lives in Holland with her husband, a University of Michigan Law School graduate and attorney in Grand Rapids.
Orientation, Move-in & Classes
Residence halls for new students will open on Friday, Aug. 28, at 10 a.m., with New Student Orientation beginning later that day and continuing through Monday, Aug. 31.
Residence halls for returning students will open on Sunday, Aug. 30, at noon.
Fall semester classes will begin on Tuesday, Sept. 1, at 8 a.m.