Polik and Vincensi were elected during the organization's 2016 annual meeting, which as it happens itself had a Hope connection: it was held at the college's Haworth Inn and Conference Center on Friday-Sunday, Oct. 14-16.
They join two Hope colleagues who were already members of the group: Dr. Edward Hansen (geological and environmental science) and Dr. Charles Huttar (English), the latter of whom is also the organization's corresponding secretary.
The Guild of Scholars is a national association of lay Episcopalian academics who meet annually. The membership includes prominent people in the arts, humanities, social sciences, and natural and applied sciences, as well as in religious studies. Established in 1945, the group offers collegial intellectual exchange within the context of fellowship and prayer.
Activities during the annual meeting, which takes place in October or November, include talks by members presenting aspects of their work in various disciplines that are relevant to the broad interests of the guild, followed by discussion, worship, and conversation and fellowship. This year, given the Holland locale, Hansen led a tour of the area's sand dunes, on which he has been conducting research for several years.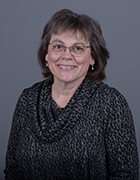 The annual meeting was held for many years at the General Theological Seminary in New York City, with the locations now varying from year to year and recently including the National Cathedral in Washington, D.C., and the retreat center at the Community of the Transfiguration in Cincinnati, Ohio.
Polik is the Edward and Elizabeth Hofma Professor of Chemistry and associate dean for research and scholarship at Hope, where he has taught since 1988. Vincensi is an associate professor of nursing at Hope, where she has taught since 2006.
Hansen is a professor of geology and environmental science and department chair at Hope, where he has taught since 1984. Huttar is a professor emeritus of English, and taught at Hope from 1966 until retiring in 1996.
All four professors are members of Grace Episcopal Church in Holland.