Track & field's Boone Marois and diving's Sarah Sheridan have been named the outstanding male and female Hope College senior student-athletes for the 2015-16 school year.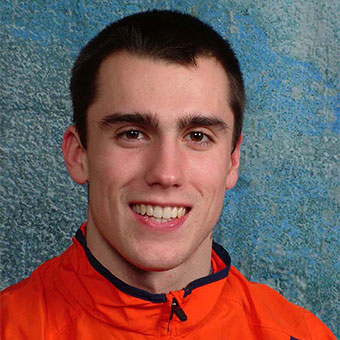 Marois is the recipient of the college's Otto van der Velde Award, while Sheridan received the John Schouten award.
The Otto van der Velde award is presented since 1932 to a senior man for outstanding contribution to the college in athletics, scholarship and participation in student activities. The award is named in memory of Dr. Otto van der Velde, a 1915 Hope College graduate who lettered in four sports and was later team physician for more than 40 years.
The Schouten Award is presented annually since 1983 to the outstanding woman athlete in the senior class. The award is named in memory of John (Jack) Schouten, a long-time physical educator at Hope and the college's first athletic director.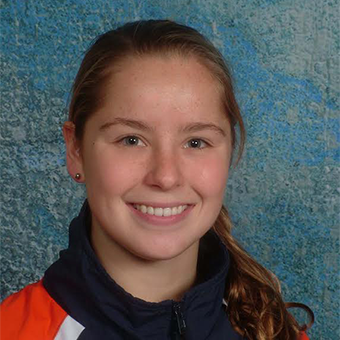 Sheridan, of Richmond, Indiana (Richmond HS), became Hope's first diving national champ this year when she won the 3-meter event at the NCAA Division III Championship in Greensboro, N.C. She also finished third in 1-meter diving during the meet.
Sheridan was named the College Swimming & Diving Coaches Association Female Diver of the Year for 2015-16.
Sheridan concluded her career as a six-time NCAA All-American and a six-time Michigan Intercollegiate Athletic Association champion. She also was a three-time MIAA Most Valuable Diver.
Marois claimed his second All-MIAA Outdoor Track & Field First-Team recognition this spring and qualified for the 2016 NCAA Division III Outdoor Track & Field Championships.
Marois was a MIAA champion in the 200 meters and the 4x100 relay that he anchored. He won the 200 meters at the MIAA Field Day as a freshman as well.
Marois was part of a 4x100 relay that set school and MIAA records this season.