The Jack Ridl Visiting Writers Series of Hope College will feature poets Vievee Francis and Matthew Olzmann on Tuesday, Feb. 28, at 7 p.m. in the John and Dede Howard Recital Hall of the Jack H. Miller Center for Musical Arts.
There will also be a question-and-answer session in the Fried-Hemenway Auditorium of the Martha Miller Center for Global Communication earlier in the day, at 3:30 p.m.
The public is invited to both events. Admission is free.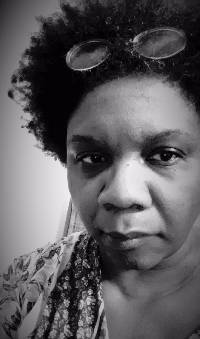 Vievee Francis is the author of three books of poetry, "Blue-Tail Fly" (Wayne State University Press, 2006), "Horse in the Dark" (winner of the Cave Canem Northwestern University Press Second Book Prize), and the recently released "Forest Primeval" (Northwestern University Press) which was a finalist for the PEN Open Book Award. She is the recipient of the Rona Jaffe Prize and a Kresge Fellowship. Her work has appeared in numerous publications including "Best American Poetry" (2010, 2014), Poetry Magazine, and "Angles of Ascent: A Norton Anthology of Contemporary African American Poetry," among others. She is currently an associate professor of English at Dartmouth College and an associate editor for Callaloo.
Matthew Olzmann's first book of poems, "Mezzanines," was selected for the
Kundiman Prize. His second book, "Contradictions in the Design," was published this past fall by Alice James Books. He's received scholarships and fellowships from Kundiman, the Kresge Arts Foundation and the Bread Loaf Writers' Conference. His poems, stories and essays have appeared in Kenyon Review, New England Review, Necessary Fiction, Brevity, Southern Review and elsewhere. He teaches in the MFA Program for Writers at Warren Wilson College.
Additional information about the series can be found here.
The Martha Miller Center for Global Communication is located at 257 Columbia Ave., at the corner of Columbia Avenue and 10th Street. Jack H. Miller Center for Musical Arts is located at 221 Columbia Ave., between Ninth and 10th streets.