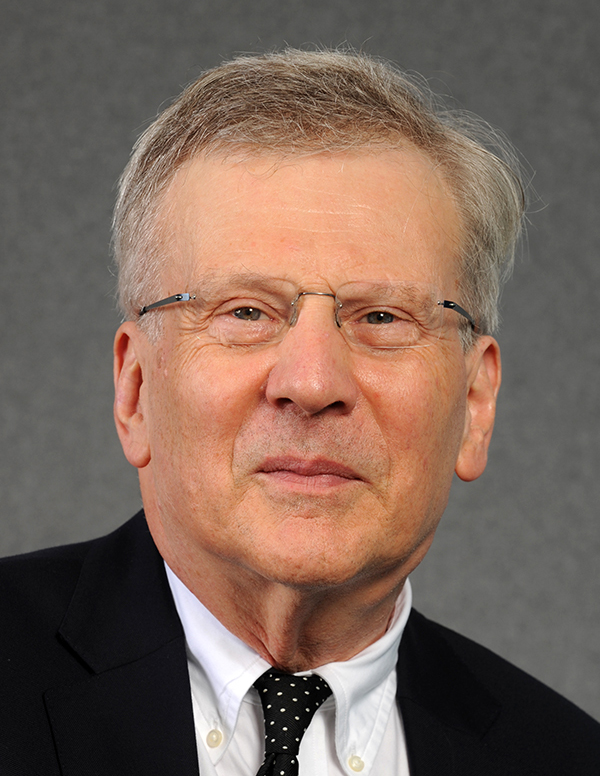 Hope College will feature the address "Shifts in the Sand: U.S.-Saudi Relations" by Simon Henderson of the Washington Institute for Near East Policy on Monday, April 3, at 1 p.m. in Winants Auditorium of Graves Hall as the final speaker of the 2017 Great Decisions Global Discussion Series of the World Affairs Council of Western Michigan.
The public is invited. Admission is free.
The council's Great Decisions Global Discussion Series highlights the most critical global topics facing Americans for the year as chosen by the Foreign Policy Association in New York City. The council brings experts to West Michigan to discuss the topics, with presentations at Hope in the afternoon and at Aquinas College in the evening.
Simon Henderson is the Baker Fellow and director of the Gulf and Energy Policy Program at The Washington Institute, specializing in energy matters and the conservative Arab states of the Persian Gulf. A former journalist with Financial Times, he became an associate of the Institute in 1999 and joined the staff in 2006.
He started his career with the British Broadcasting Corporation before joining Financial Times. His experience includes serving as a foreign correspondent in Pakistan during 1977-78 and reporting from Iran during the 1979 Islamic revolution and seizure of the U.S. embassy.
Henderson writes and appears frequently in the media discussing the internal political dynamics of the House of Saud, energy developments, events in the Gulf and Pakistan's nuclear program.
He received a U.S. International Visitors Grant in 1987, and was awarded the Dayan Fellowship at Tel Aviv University in 1990. He was a visiting fellow at the Washington Institute in 1993 and 2000.
Hope is an educational partner of the World Affairs Council of Western Michigan (worldmichigan.org), which is dedicated to educating people in western Michigan about other countries and cultures of the world, as well as providing a forum for discussion of critical foreign policy issues. In existence since 1949, the World Affairs Council of Western Michigan is a non-partisan, non-advocacy educational non-profit organization. With 60 member companies and almost 3,000 members, it is considered one of the best councils in the national network of 100 World Affairs Councils.
Henderson will also be speaking on Monday, April 6, at 6 p.m. at the Aquinas College Performing Arts Center. Admission to the event at Aquinas is $10.
More information about the presentations at Hope is available here. More information about the Great Decisions Global Discussion Series as a whole is available at worldmichigan.org/great-decisions-2017.
Graves Hall is located at 263 College Ave., between 10th and 12th streets. The Aquinas College Performing Arts Center is located at 1703 Robinson Rd. SE in Grand Rapids.