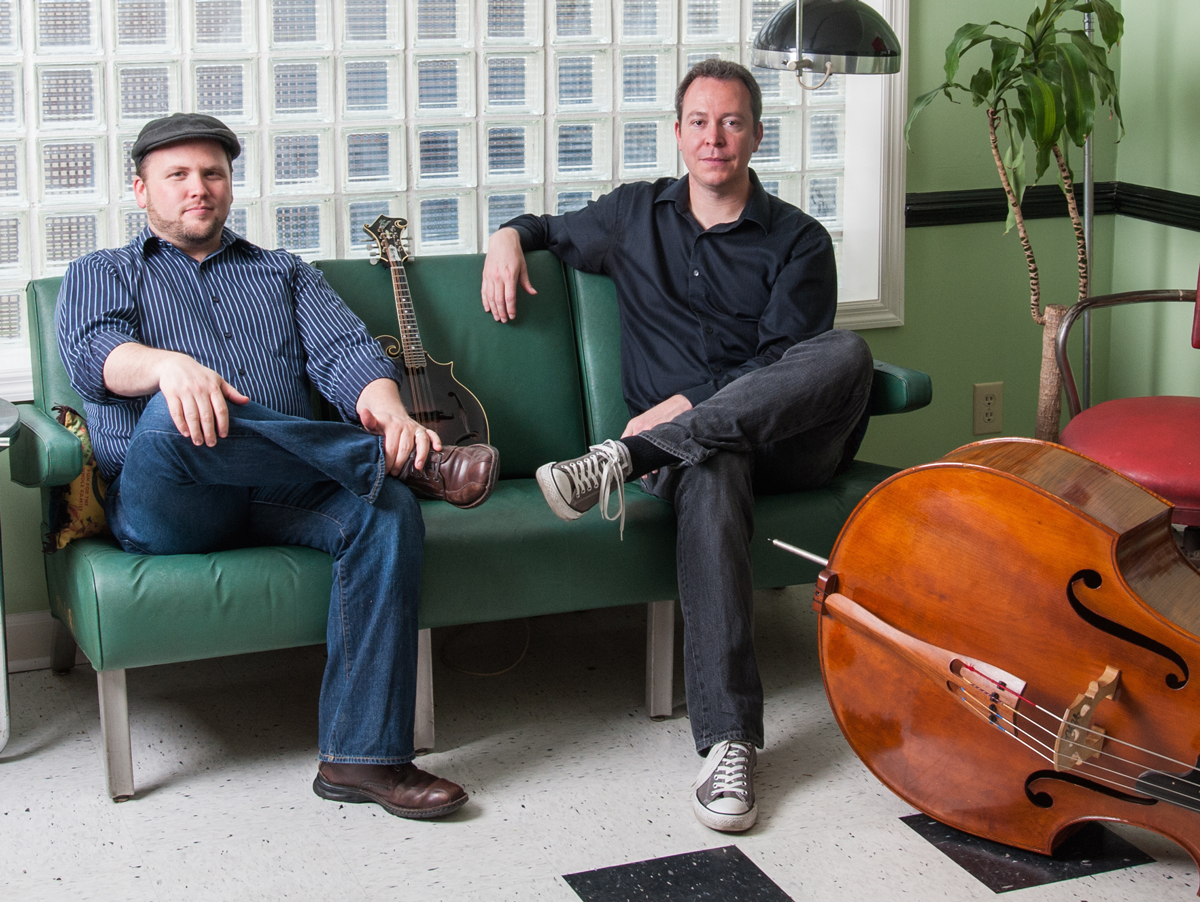 Folk musicians Jesse Jones and Craig Butterfield will perform at Hope College as guest artists on Saturday, Sept. 23, at 7:30 p.m. in the John and Dede Howard Recital Hall of the Jack H. Miller Center for Musical Arts.
The public is invited. Admission is free.
Composer, conductor and mandolinist Jesse Jones is an American artist of wide-ranging tastes and influences. His music has been performed extensively across North America, Europe and Asia. Jones has received numerous accolades as both a composer and performer, including, but not limited, to a Guggenheim Fellowship, the Elliott Carter Rome Prize in Composition from the American Academy in Rome, a Juilliard String Quartet Commission, the Charles Ives Scholarship from the American Academy of Arts and Letters, an EarShot New Music Reading with the New York Philharmonic under Alan Gilbert, and a fellowship in Aldeburgh Music's "Jerwood Opera Writing Programme." As a performer, Jones was featured, playing his own works, on the nationally broadcast "A Prairie Home Companion" with Garrison Keillor. From 2001 to 2005, Jones toured extensively as a vocalist and mandolinist with the genre-busting ensemble String Helix, composing much of the ensemble's core repertoire.
Craig Butterfield, double bass, has performed concertos and given master classes and recitals as a soloist in many concert halls and universities throughout the United States. He is a member of Dez Cordas, an unusual combination of classical guitar and double bass. American Record Guide has said that "Craig Butterfield is nothing short of magnificent. I haven't heard such expressive playing and virtuosic command since Gary Karr. His tone is gorgeous, his intonation rock-solid, and his phrasing expressive and flexible." Soundboard magazine stated, "Butterfield can make his instrument dance and sing with an effortlessness which is hard to credit. Not only can he inhabit the range of a cello, but he can make it light and lyrical when needed."
The Jack H. Miller Center for Musical Arts is located at 221 Columbia Ave., between Ninth and 10th streets.