"Driving Miss Daisy" springs to life in Hope Summer Repertory Theatre's rendition of the Pulitzer Prize-winning and Academy Award-winning comedy-drama. Alfred Uhry's beloved classic travels to the DeWitt Theatre stage on Friday, June 30, at 7:30 p.m. with its message of friendship, acceptance and hope. "Driving Miss Daisy" is sure to warm the hearts of all audiences, ages 10 to 110, with its touching story.
Uhry's classic play focuses on the complex relationship between Daisy Werthan and Hoke Colburn. Daisy, a widowed, 72-year-old Jewish woman residing in mid-century Atlanta, is decidedly stubborn when her son, Boolie (Mischa Aravena), deems her too old to continue driving herself. Boolie hires Hoke, an African-American man, to serve as her chauffeur. Daisy and Hoke's relationship starts off dicey, at best. However, the initially troubled and hostile pairing blossoms into a beautiful, life-altering friendship that transcends the societal boundaries placed between them.
Daisy Werthan is played by Lois Markle, an Actors' Equity Artist who returns to Holland for the first time since 2007 when she appeared in HSRT's production of "Lost in Yonkers." Markle has been a professional actress on Broadway, off-Broadway, on national tours, in film and on television for more than years. A few of her favorite roles include: Ma Joad in John Steinbeck's "The Grapes of Wrath," Martha in "Who's Afraid of Virginia Wolf," and Vi in Tracy Letts' "August Osage County," for which she received a best actress award. She has enjoyed TV roles in "Sex and the City," "The Sopranos," "Law and Order," and "Law and Order: Criminal Intent."
Warren C. Bowles is back with the Hope Summer Repertory Theatre for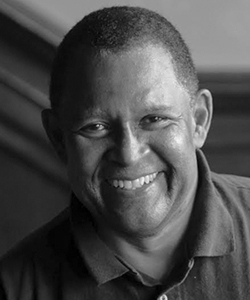 his second season in the role of Hoke. Bowles, also an Actors' Equity Artist, has more than 40 years of experience as an actor, director, fight choreographer and playwright at theaters from coast to coast. Bowles received a 2005 McKnight Fellowship for Theater Artists, and in 2004 Mayor R.T. Rybak proclaimed a "Warren Caesar Bowles Day" in Minneapolis, Minnesota.
"Driving Miss Daisy" is directed by Jon Cranney. Cranney directed productions in the early years of Hope Summer Repertory Theatre as well as for the Department of Theatre at Hope. He has been a member of the Minneapolis/St. Paul professional theatre community for more than four decades. He has directed for many Twin City theatres in addition to others across nation and across the sea in Moscow, Japan, and China.
The members of the production staff for "Driving Miss Daisy" are: Colleen Accardo (state management intern), Taylor Adams (assistant costume shop manager and wardrobe supervisor), Anne Bakker (managing director), Deborah Baxter (scenic charge artist), Jonathan Berg-Einhorn (props master), Samantha Castle (stage management intern), Nick Carlson (assistant master electrician), Erin Carr (head of stage management), Ken Chamberlain (master electrician), Reagan Chesnut (operations manager), David Colacci (artistic director), Joe Flauto (scenic designer), Emily Freeman (assistant props master), Tyler Knowles (sound designer and sound shop supervisor), Alex Nelson (assistant technical director), Luke Parker (Assistant sound shop supervisor), Daniel Silverman (technical director), Andrew Souders (costume designer and costume shop head), Fred Tessler (assistant artistic director), Eric Van Tassell (lighting designer and production manager), Tracie VanLaw (assistant charge artist) and Corinne Williams (stage manager).
After the June 30 opening, "Driving Miss Daisy" will continue on Saturday, July 1; Wednesday, July 5; Tuesday, July 11; Thursday, July 13; Saturday, July 15; Wednesday, July 19; Friday, July 28; Saturday, July 29; and Monday, July 31. The Saturday, July 29, performance is at 1:30 p.m. All of the other performances are at 7:30 p.m.
Individual ticket prices for "Driving Miss Daisy" range from $22 to $26 for balcony/orchestra seating and $27 to $30 for mezzanine seating. Season tickets for this year's four main-stage productions are also available. Tickets may be purchased either at the ticket office in the Events and Conferences Office located downtown in the Anderson-Werkman Financial Center (100 E. Eighth St.), which is open weekdays from 9 a.m. to 5 p.m. and can be called at (616) 395-7890; or the ticket office in the DeWitt Center (141 E. 12th St.), which is open weekdays from 10 a.m. to 5 p.m. and Saturdays from noon to intermission.