Flutist Julie Sooy and harpist Martha Waldvogel-Warren will present a faculty recital at Hope College on Sunday, Feb. 19, at 2 p.m. in the John and Dede Howard Recital Hall of the Jack H. Miller Center for Musical Arts.
The public is invited. Admission is free.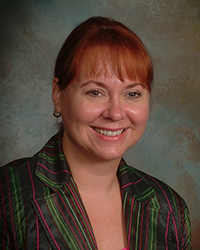 Harpist Martha Waldvogel-Warren will present "Concerto in Bb for Harp," by George Frideric Handel and arranged by Stephen L. Lawrence. Pianist Jennifer Wolfe will accompany Waldvogel-Warren on this piece, which was written when the harp itself was still being developed.
Flutist Julie Sooy and Waldvogel-Warren will perform two flute/harp duets: titled "Serenade, No. 10," by Vincent Persichetti, and "Entr'acte," by Jacques Ibert.

Sooy, Wolfe and flutist Rebecca VandeWalker will perform a duet written for two flutes and piano by Japanese composer Yuko Uebayashi.
Sooy and VandeWalker will also perform a flute quartet with Elaine McDonald and Jayne Gort, composed by Eric Ewazen.
Sooy received her Bachelor of Music degree and Master of Music degree in music education, performance and theory from Bowling Green State University. She has played with the Perrysburg, Bowling Green and West Shore symphonies, and is the co-piccolo and assistant principal of the Holland Symphony Orchestra. She is also the director of the West Michigan Flute Orchestra, the largest continuously running flute orchestra in the country.
Waldvogel-Warren holds a Bachelor of Music degree in harp performance from Ball State University and a Master of Music degree from the Cleveland Institute of Music. She returned from living in Switzerland in 2007, ander students from Musikschule Kloten/Zurich, combined with students from her private studio, have given her the opportunity to form and lead several harp ensembles. Waldvogel-Warren is also a faculty member in the New Harmony Music Festival and School summer program.
The Jack H. Miller Center for Musical Arts is located at 221 Columbia Ave., between Ninth and 10th streets.