Dr. Eric V. Anslyn of the University of Texas at Austin will present two lectures while at Hope College on Thursday and Friday, April 5-6, through the James and Jeanette Neckers Lectureship in Chemistry, beginning with a discussion of how chemistry can mimic taste and smell.
The public is invited to both talks. Admission is free.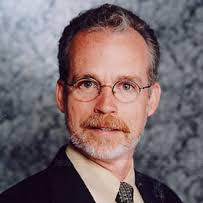 Anslyn will present "Mimicking the Senses of Taste and Smell" on Thursday, April 5, at 6:30 p.m. in Winants Auditorium of Graves Hall.
He will next present "Supramolecular Methods for the Rapid Determination of Enantiomeric Excess in Reaction Screening" on Friday, April 6, at 4 p.m., also in Winants Auditorium of Graves Hall. The address will focus on the recent work of his research group.
Anslyn is the Welch Regents Chair and University Distinguished Teaching Professor at the University of Texas at Austin, where he has been a member of the faculty since 1989. He has received a large number of awards, including recognition as a Presidential Young Investigator, a Sloan Scholar, a Dreyfus Teacher Scholar, a Searle Scholar, a Cope Scholar and a fellow of the American Association for the Advancement of Science. He has also been honored for his teaching, being named the 2010 Regent's Teaching Awardee, which covers the entire University of Texas system, in addition to receiving several UT Austin campus awards. He received his doctorate in chemistry from the California Institute of Technology in 1987 under the guidance of Dr. Bob Grubbs, and joined the faculty of the University of Texas at Austin after a two-year stay at Columbia University as an NSF Post-Doctoral Fellow with Dr. Ron Breslow.
The James and Jeanette Neckers Lectureship and Student Assistance Fund through which Abruña is speaking was established in 1984 by Dr. James W. and Jeanette Hoffman Neckers, members of the college's Class of 1923, to support annual lectureships in chemistry. Through additional gifts from Dr. Neckers, the fund was expanded to include student summer research stipends and student scholarships.
James Neckers was chairman of the Department of Chemistry at Southern Illinois University at Carbondale for 37 of his 40 years at the university. Under his leadership, the department grew from a three-year offering in chemistry to granting the doctorate, and the faculty grew from three to 23. Jeanette Neckers died on June 10, 1992, and James Neckers died on May 8, 2004.
Graves Hall is located at 263 College Ave., between 10th and 12th streets.