The Hope College Knickerbocker Theatre in downtown Holland will continue to bring independent and international films to the West Michigan community through its 2018 Spring Film Series opening on Monday, May 14.
The series will feature four films: "Lives Well Lived," on May 14-19; "Getting Grace," on May 29-June 2; "The Last Suit," on June 4-9; and "Hichki," on June 11-16. All showings will begin at 7:30 p.m.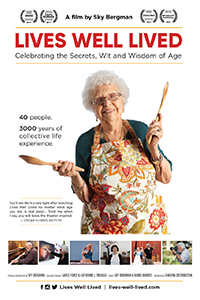 The documentary film "Lives Well Lived," running Monday-Saturday, May 14-19, celebrates the wit and wisdom of adults 75 to 100 years old who are living their lives to the fullest. Through their intimate memories and inspiring personal histories encompassing more than 3,000 combined years of experience, 40 people share their secrets and insights to living a meaningful life. "You'll laugh, you'll cry, you'll feel, you'll see life in a new light after watching 'Lives Well Lived,'" said film critic Oscar Flores. The film is not rated.
As a bonus, "Lives Well Lived" director Sky Bergman will be at the Knickerbocker Theatre on Friday, May 18, to have a conversation with the audience following the film. Bergman is a filmmaker and photographer whose work is in many permanent collections through the United States and France. She is currently teaching at Cal Poly State University in California.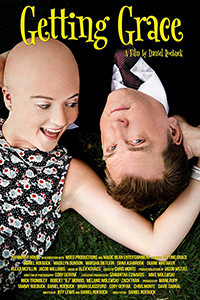 On Tuesday-Saturday, May 29-June 2, the series will feature "Getting Grace," winner of several film festival awards. Grace is a teenage girl dying of cancer, and although her time is short, her positive impact on the world around her is monumental. One day, when Grace goes to a funeral home to learn about death, she meets the shy and awkward funeral home director, Bill, and ends up teaching him how to celebrate life. Grace is also trying to help her own mother prepare for Grace's death. This drama/comedy is rated PG-13.
The series will then turn to "The Last Suit," showing Monday-Saturday, June 4-9.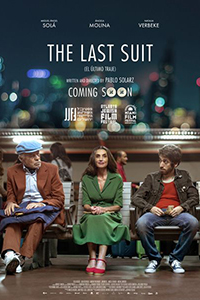 Holocaust survivor Abraham Bursztein, 88 years old, lives in Argentina and is about to be put in a retirement home by his children. Instead, with the help of a few kind strangers, the suit maker runs off to Poland in search of a man who saved his life at Auschwitz. Although he has not communicated with this person in seven decades, he goes to fulfill a promise. The drama is in Spanish with English subtitles and is not rated.
The series will end with "Hichki," showing Monday-Saturday, June 11-16. The film follows Naina Mathur, an aspiring teacher who has Tourette Syndrome. After several interviews and numerous rejections, she lands her dream job as a full-time teacher in one of the most elite schools in the city. Soon after she starts her new job, Naina realizes that the class to which she has been assigned consists of defiant students who struggle to keep out of trouble. However, Naina turns her Tourette's into a strength and does whatever she can to ensure that her students realize their true potential, defying all the odds against them. The comedy/drama is not rated and is in Hindi and English and uses English subtitles.
Tickets for the individual films are $7 for regular admission and $6 for senior citizens, Hope College faculty and children. Tickets will be sold at the door but are also available in advance at the Events and Conferences Office located downtown in the Anderson-Werkman Financial Center (100 E. Eighth St.). The office is open weekdays from 8 a.m. to 5 p.m. and can be called at (616) 395-7890.
The Knickerbocker Theatre is located in downtown Holland at 86 E. Eighth St.