The Jack Ridl Visiting Writers Series of Hope College will feature Karen Russell and Nate Marshall on Thursday, March 1, at 7 p.m. in the John and Dede Howard Recital Hall of the Jack H. Miller Center for Musical Arts.
There will also be a question-and-answer session in the Fried-Hemenway Auditorium of the Martha Miller Center for Global Communication earlier in the day, at 3:30 p.m.
The public is invited to both events. Admission is free.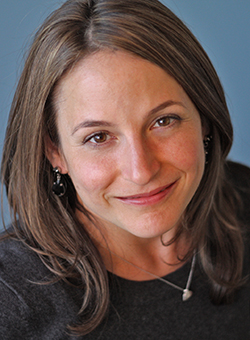 Karen Russell, a native of Miami, won the 2012 National Magazine Award for fiction, and her first novel, "Swamplandia!," was a finalist for the Pulitzer Prize in 2011. She completed her B.A. at Northwestern University and is a graduate of the Columbia MFA program, a 2011 Guggenheim Fellow, a 2012 Fellow at the American Academy in Berlin and a 2013 MacArthur Fellow. Russell is also the author of "St. Lucy's Home for Girls Raised by Wolves," "Vampires in the Lemon Grove: Stories" and "Sleep Donation: A Novella." She lives in Portland, Oregon.
Nate Marshall is from the South Side of Chicago. He is the author of "Wild Hundreds" and an editor of "The BreakBeat Poets: New American Poetry in the Age of Hip-Hop." "Wild Hundreds" has been honored with the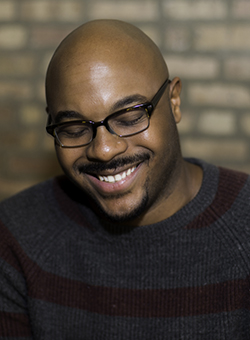 Black Caucus of the American Library Association's award for Poetry Book of the Year and The Great Lakes Colleges Association's New Writer Award. His last rap album, "Grown," was released in 2015 with his group Daily Lyrical Product. Marshall is a member of The Dark Noise Collective. He completed his B.A. at Vanderbilt University and an M.F.A. at the University of Michigan's Helen Zell Writers' Program. He has received fellowships from Cave Canem, The Poetry Foundation and the University of Michigan. He is the director of national programs for the Louder Than A Bomb Youth Poetry Festival and has taught at the University of Michigan, Wabash College and Northwestern University.
Additional information about the series can be found online.
The Martha Miller Center for Global Communication is located at 257 Columbia Ave., at the corner of Columbia Avenue and 10th Street. The Jack H. Miller Center for Musical Arts is located at 221 Columbia Ave., between Ninth and 10th streets.