The Jack Ridl Visiting Writers Series of Hope College will feature the writers Randall Horton and Lauren Haldeman on Thursday, Feb. 1, at 7 p.m. in the John and Dede Howard Recital Hall of the Jack H. Miller Center for Musical Arts.
There will also be a question-and-answer session in the Fried-Hemenway Auditorium of the Martha Miller Center for Global Communication earlier in the day, at 3:30 p.m.
The public is invited to both events. Admission is free.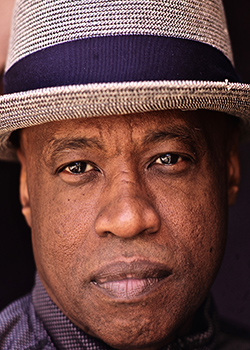 Randall Horton is the recipient of the Gwendolyn Brooks Poetry Award, the Bea Gonzalez Poetry Award, a National Endowment of the Arts Fellowship in Literature, and most recently the GLCA New Writers Award for Creative Nonfiction. His work includes the poetry collections "The Definition of Place" (2006), "The Lingua France of Ninth Street" (2009), "Pitch Dark Anarchy" (2013) and the nonfiction book "Hook: A Memoir" (2015). Horton serves on the Board of Directors for Pen America's Pen Prison Writing Program and is an associate professor of English at the University of New Haven. He is a member of both the Affrilachian Poets and the experimental performance group Heroes Are Gang Leaders. Horton is also a senior editor at Willow Books, an independent literary press he helped found in 2006. Originally from Birmingham, Alabama, he now resides in New York City.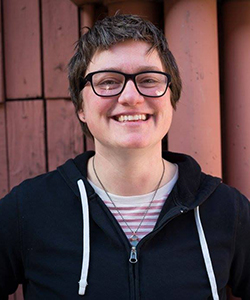 Lauren Haldeman is the author of "Instead of Dying," winner of the 2017 Colorado Prize for Poetry; "Calenday" (2014) and the artist book "The Eccentricity is Zero" (2014). Her work has appeared or is forthcoming in Tin House, The Colorado Review, Fence, The Iowa Review and The Rumpus. A comic book artist and poet, she has taught in the U.S. as well as internationally, including a reading and lecture tour of South Africa sponsored by the U.S. Department of State. She has been a recipient of the 2015 Sustainable Arts Foundation Award and fellowships from the Iowa Writers' Workshop.
Additional information about the series can be found online.
The Martha Miller Center for Global Communication is located at 257 Columbia Ave., at the corner of Columbia Avenue and 10th Street. The Jack H. Miller Center for Musical Arts is located at 221 Columbia Ave., between Ninth and 10th streets.