The Hope College Alumni Association will honor two alumni during the annual Alumni Banquet on Saturday, April 28.
The association will present Distinguished Alumni Awards to Meredith Arwady Kahrl of the Class of 2000, an acclaimed contralto based in Kalamazoo who has performed with opera companies and symphonies around the world, and Holland resident Lynn Austin of the Class of 1971, an award-winning author whose 24 books have sold a combined total of more than one million copies worldwide. Austin will also be featured during a book-signing and discussion on Saturday, April 28, from 2:30 p.m. to 3:30 p.m. at the college's Haworth Inn and Conference Center.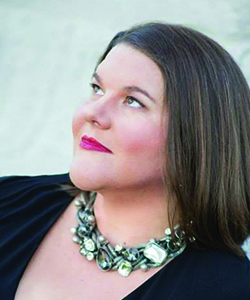 Arwady graduated from Hope with bachelor's degrees in English literature and vocal performance. She then went on to earn her Master of Music degree in opera from The Curtis Institute.
Following Curtis, she joined the Ryan Center young artist program with the Lyric Opera of Chicago for three years, performing on 100 occasions. Her participation in summer programs included five years at the Chautauqua Institution Vocal Program, two summers at the Merola Program at the San Francisco Opera and a summer at Glimmerglass.
Arwady has won several competitions and awards, including the Metropolitan Opera National Councils, the George Londons, the Licia Albanese/Puccini Competition, the Marian Anderson Award, a Sara Tucker as well as a Richard Tucker Career Grant from the Tucker Foundation, a Grammy and several scholarships.
Her roles have ranged from Monteverdi to world premieres, with Wagner and Verdi featured prominently. Favorite roles include Mrs. Lovett, Dame Quickly, Madame Flora, the Old Prioress, Erda, Zita, and roles in newer works by John Adams and other contemporary composers, when she can truly make a role her own. She also enjoys concert work, with Mahler (2, 3, and 8) Beethoven (9th and Missa Solemnis), Brahms (Alto Rhapsody), Prokofiev (Alexander Nevsky) and Handel (Messiah) being favorites.
She has performed with opera companies and symphonies including the Metropolitan Opera, the San Francisco Opera, the Lyric Opera of Chicago, the Houston Grand Opera, the Opera Company of Philadelphia, English National Opera, Oper Frankfurt, the New York Philharmonic, the Chicago Symphony Orchestra, the Pittsburgh Symphony and the Toronto Symphony.
Arwady was a third-generation student at Hope, the daughter of Mary Lynn Koop '69 Arwady and George Arwady '69, and granddaughter of Mary Lou Hemmes '46 Koop and Harvey Koop '43. She has returned to the college on a number of occasions, most recently to perform in a concert on Tuesday, Oct. 24, with eight other alumni who have pursued careers in opera or have experience as opera accompanists. She and her husband, Allin Kahrl, are expecting their first child this spring.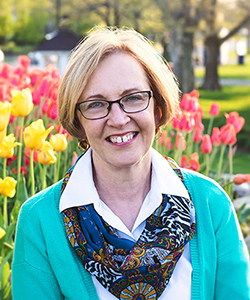 Austin attended Hope through her junior year, transferring to Southern Connecticut State University after husband Ken graduated from Hope in 1970 and completing her degree in psychology while he did graduate work in music at Yale University. She initially taught fourth grade in Bogota, Colombia, for two years while Ken performed with a symphony orchestra there.
Ken's career eventually took the family to Canada, where Lynn began writing in the mid-1980s while at home with their three children. She continued to teach until 1992, when she turned to writing full-time. Her first novel, "Gods and Kings," was published in 1995, and 22 more novels and a memoir — "Pilgrimage: My Journey to a Deeper Faith in the Land Where Jesus Walked" — have followed.
Her novels, some historical and some set in the present, address Christian themes, with the central message, as she has said, "that God loves us and He'll never forsake us no matter how difficult life becomes."
Eight of her novels have won Christy Awards for excellence in Christian fiction, and she was named to the Christy Award Hall of Fame in 2013. Her seventh novel, "Fire by Night," was one of only five inspirational novels chosen by Library Journal as a top pick of 2003; her 16th, "All She Ever Wanted," received the same honor in 2005. In 2006, her novel "Hidden Places" was made into a movie for the Hallmark Channel that starred Shirley Jones, who received an Emmy nomination.
Lynn and Ken relocated to Holland in 2014 [following Ken's retirement. They have three grown children, one grandchild and a second grandchild due in August.
The banquet will take place at 6 p.m. in the Phelps Hall dining hall. Additional activities during the weekend will include reunion events for the classes of 1968, 1973, 1978, 1983 and 1988, and for the Fifty-Year Circle, which consists of graduates of 50 years ago and longer. More information about the banquet and other Alumni Weekend events is available online.
The Haworth Inn and Conference Center is located at 225 College Ave., between Ninth and 10th streets.