The Hope College Knickerbocker Winter Film Series will continue the college's long tradition of showing current independent and international films. The series will show four films, each for a week-long run, beginning with "Give Me Liberty" on Jan. 13-18; "Midnight Family" on Feb. 3-8; and "Up There" on Feb. 24-29. A final film, yet to be chosen, will show on March 9-14.
"Give Me Liberty," showing Monday-Saturday, Jan. 13-18, is an American comedy written and directed by Russian émigré Kirill Mikhanovsky. Medical transport driver Vic (Chris Galust) risks his job to shuttle his Russian grandfather, other seniors and a Russian boxer to a funeral. When a protest disrupts the route, he drags regular clients like Tracy (Lauren "Lolo" Spencer) a young woman with ALS, along for a freewheeling ride. The award-winning film has been called "a wild and ultimately joyous ride" by the Hollywood Reporter, while Nick Allen of RogerEbert.com has said that it is the "debut of a fresh vision of the all-American crowd-pleaser."
A documentary film from Mexico that captured numerous fans at the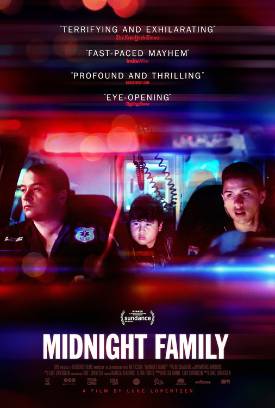 Sundance Film Festival, "Midnight Family," will run on Monday-Saturday, Feb. 3-8. In Mexico City, the government operates fewer than 45 emergency ambulances for a population of nine million. This has spawned an underground industry of for-profit ambulances often run by people with little or no training or certification. An exception in this ethically fraught, cutthroat industry, the members of the Ochoa family struggle to keep their financial needs from jeopardizing the people in their care. When a crackdown by corrupt police pushes the family into greater hardship, they face increasing moral dilemmas even as they continue providing essential emergency medical services. Manohla Dargis of The New York Times has said, "By turns terrifying and exhilarating, 'Midnight Family' unfolds with such velocity that it may take a while for your ethical doubts to catch up to what's happening. When they do, they leave you gasping" and Variety has called it "a gripping doc." The film has been nominated for more than 40 international awards and has won 20 awards from a variety of film festivals. The film is in Spanish with English subtitles.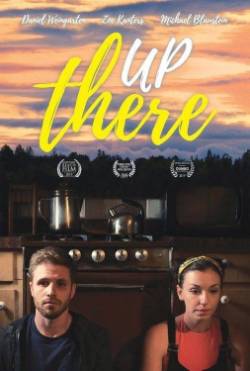 On Monday-Saturday, Feb. 24-29, the series will feature "Up There," a drama filmed in Norway, Michigan. Journalist Jack Cohen (Daniel Weingarten) is desperately searching for the big story that will change his career. His current underwhelming assignment lands him in a sleepy mining town in Michigan where nobody speaks to strangers, especially reporters. When a local girl, Emma (Zoe Kanters), offers to help, Jack begrudgingly accepts. Unbeknownst to her, Jack uncovers details of her tragic past, and with it, the story he has been looking for all along. Gaining Emma's trust, he writes a story, exploiting her tragedy for his own gain. Emma's instability, threats from her veteran brother, and Jack's own ambitious treachery send him hurtling towards an explosive conclusion. The Los Angeles Times has said that "A lovely performance by Zoe Kanters elevates 'Up There.'" The film is not rated.
Tickets for the individual films, which all begin at 7:30 p.m., are $7 for regular admission and $6 for senior citizens, Hope College faculty and children, and will be sold at the door.
The Knickerbocker Theatre is located in downtown Holland at 86 E. Eighth St., between College and Columbia avenues.