Hope College has presented Vanderbush-Weller Awards for going above and beyond in their commitment to students to Kristyn Bochniak, who is associate dean for residential life and education, and Dr. Jeffrey Johnson, who is a professor of chemistry and department chair.
The Vanderbush-Weller Award recognizes and celebrates the work of Hope faculty and staff who make extraordinary contributions to the lives of students, exceeding normal expectations. The award is coordinated by the Dean of Students office and presented near the conclusion of the academic year based on nominations from the campus community.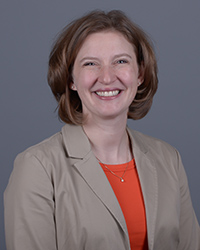 Bochniak has been a member of the Hope staff since 2014. She provides leadership and direction for Residential Life and Housing, which is an experience that touches every student. Over the last two years, she was a member of the college's COVID-19 response team, which provided direction for mitigating the impact of the virus on the campus community in addition to Residential Life.
She graduated from Hope in 2001 with a major in social work, and holds a master's degree in college student personnel from Bowling Green State University. Prior to returning Hope as a staff member, she was senior director of residential education and housing at St. Norbert College in De Pere, Wisconsin, and held a variety of positions in residence life at Cornell University in Ithaca, New York.
Johnson has mentored more than 95 students in research at Hope, with 37 serving as co-authors of articles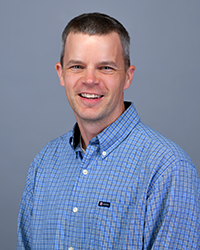 published in professional journals, and several receiving recognition from the Barry M. Goldwater Scholarship and Excellence in Education Foundation program, and through the National Science Foundation Graduate Research Fellowship program. He has received a variety of other awards from the college, including the Janet L. Excellence in Teaching Award in 2020, the Ruth and John Reed Faculty Achievement Award in 2016, a Towsley Research Scholar award 2010 to 2013, and recognition as a Schaap Research Fellow in 2013. He was also selected by members of the college's chapter of Mortar Board to present the "Last Lecture" in the fall of 2016.
He has received multiple national honors for both his research and his role as a mentor, including the Henry Dreyfus Teacher-Scholar Award from the Camille and Henry Dreyfus Foundation in 2015 and election in 2017 as a Fellow of the prestigious American Association for the Advancement of Science. He has received more than $1.5 million in external support since coming to the college.
Johnson graduated from Gustavus Adolphus College in St. Peter, Minnesota, with an ACS (American Chemical Society) chemistry major in 2000, and completed his doctorate in chemistry at the University of Wisconsin-Madison in 2004.
The "Vanderbush-Weller Development Fund" was established in honor of longtime Hope professor and football coach Alvin Vanderbush, who retired in 1972 and died on Feb. 20, 2005. First presented during the 1997-98 school year, it was created by Ken and Shirely Weller. Ken Weller, who died on March 18 of this year, was one of Vanderbush's former players and also a former Hope faculty colleague, and was president emeritus of Central College in Pella, Iowa. Shirely Weller is a 1950 Hope graduate.