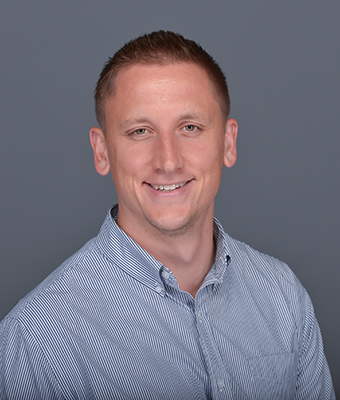 Dr. Brian Rider, who is an associate professor of kinesiology and director of the Exercise Science Program at Hope College, has been named a fellow of the American College of Sports Medicine.
Selection for fellowship recognizes outstanding service to the American College of Sports Medicine (ACSM) and distinguished professional achievement in research and/or service in the field of sports medicine and exercise science. Rider and the other new fellows will be honored during the ACSM's 2023 Annual Meeting and World Congress, during a New Fellows Reception on Friday, June 2, in Denver, Colorado.
Rider has been a member of the faculty since 2015, and has been a member of the ACSM since 2012. His participation in the society has included numerous presentations. He has served at the regional level on the MidWest ACSM Board of Directors and as head of the society's Leadership and Mentoring program.
His research interests include the use of activity monitors to measure and promote physical activity, athlete testing and examining ergogenic aids for enhancing athletic performance. He has published 18 peer-reviewed articles and has made more than 100 professional presentations.
Rider mentors students in collaborative research during both the school year and summer, and has received multiple Nyenhuis Summer Faculty Student Collaborative Research Grants as well as a Frost Faculty/Student Collaborative Research Grant from the college. In 2018, he and his student team received the college's Social Sciences Young Investigators Award.
Rider holds a bachelor's degree in exercise and Spanish from Adrian College, a master's in exercise science from Oakland University and a doctorate in kinesiology from the University of Tennessee.
The mission of the ACSM is to advance and integrate scientific research to provide educational and practical applications of exercise science and sports medicine. The ACSM represents 70 sports medicine professions, and has more than 50,000 members and certified professionals from 90 countries.