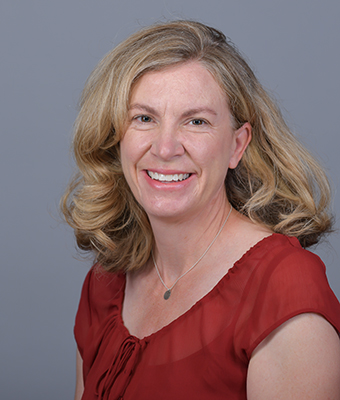 Dr. Leah Chase, professor of biology and chemistry at Hope College, has received the highest honor presented by the international Faculty for Undergraduate Neuroscience professional organization.
Chase received FUN's Career and Lifetime Achievement Award in January. The award recognizes outstanding efforts on behalf of undergraduate neuroscience education and research that may include singular achievements that have provided wide benefit to the undergraduate neuroscience community, or sustained efforts across years.
Chase led the development of the college's interdisciplinary neuroscience program, which became a minor in 2004 and major in 2019, and directed the program for 13 years. A member of the Hope faculty since 2000, she has been active in promoting collegiate neuroscience education nationally through decades-long involvement with FUN that included a term as the organization's president.
"Leah has been the major driving force behind our neuroscience program, and we are elated that her efforts and dedication to neuroscience teaching, research and mentoring were recognized by FUN," said Hope neuroscience colleague Dr. Erika Calvo-Ochoa, an assistant professor of biology and neuroscience who nominated Chase for the award. "Leah is such an inspiration for her students, advisees, and colleagues. Hope's academic community is very lucky to have her as faculty."
Hope College's neuroscience program unites faculty members from a variety of disciplines, including biology, chemistry, education, engineering, nursing, philosophy and psychology. The program's introductory course — which is one of several courses that Chase developed — serves more than 100 students per year. Since its inception, the program has graduated 38 majors and 145 minors, and it has a current enrollment of 34 majors and 18 minors.
Chase teaches courses in neuroscience, biochemistry, and introductory biology and chemistry, and mentors students through collaborative research. Her research focuses on two areas of neuroscience: 1) the biochemical mechanisms neurons (including those involved in Parkinson's disease) use to protect themselves from oxidative stress and 2) the neurochemical changes that are associated with neuropsychiatric disorders, such as bipolar disorder.
She has served FUN in a variety of capacities, including as a councilor from 2008 to 2010; as president-elect, president and past-resident from 2015 to 2017; and a member of the President's Advisory Council from 2018 to 2021. In collaboration with other faculty, she has also shared expertise on developing interdisciplinary neuroscience programs and integrating research-based laboratories in undergraduate institutions through a series of articles in FUN's Journal of Undergraduate Neuroscience Education.
Chase has received multiple external grants in support of her research and development of the neuroscience program, including from the Campbell Foundation and the National Science Foundation. Her support from the NSF included grants in 2002, 2006 and 2009 to create the college's initial laboratory course in neuroscience, to obtain instrumentation to support her research program, and a research award to support her antioxidant-focused research project, respectively.
In 2020, she received the Janet Andersen Lecture Award from the Midstates Consortium for Math and Science, which honors faculty at consortium-member colleges and universities who have vigorous research programs involving undergraduates, who are engaged and skilled teachers, or who create interdisciplinary research opportunities for undergraduate students.
In 2019, Hope presented her with its Ruth and John Reed Faculty Achievement Award, which recognizes members of the faculty who are superior teachers and have also contributed significantly in some other area of professional life. The college named her a Towsley Research Scholar, a four-year award, in 2003.
Among other external professional activity in addition to her membership in FUN, she is a member of the Society for Neuroscience, the American Society for Biochemistry and Molecular Biology, and the American Society for Mass Spectrometry. She currently serves as the vice president of the Campbell Foundation.
Prior to joining the Hope faculty, Chase conducted postdoctoral training at the University of Minnesota, where she had completed her doctorate in biochemistry in 1999. She completed her Bachelor of Science degree at the University of Michigan-Flint in 1993.