Computing and Information Technology
Moodle Help
Getting Started with Moodle
Start with these Moodle video tutorials
Also:
Other How-Tos
Clone a course from one semester to another
If you are teaching the same course again, you can copy the content from one semester to another. Follow this do-it-yourself guide, or email CIT with the course numbers if you have any trouble (for example: Clone Econ-403-01 S18 to Econ-403-01 F18).
Combine two sections into one Moodle (meta-course)
If you are teaching two sections of the same course and want to have them combined for the same moodle content, email CIT to request the creation of a meta course.
Add a live Google Doc
Great for updating your syllabi on-the-fly, you can just make changes to a Google Doc instead of re-uploading a Word document.
CIT COMMUNICATION

Communication from CIT will always be signed by an employee's name. CIT will never ask for your password to keep your account active or to increase your email storage space.
HOURS

CIT is open Monday–Friday,
8 a.m.–5 p.m.
Computing and Information Technology
Durfee Hall110 East 10th StreetHolland, MI 49423
workP. 616.395.7670
cit@hope.edu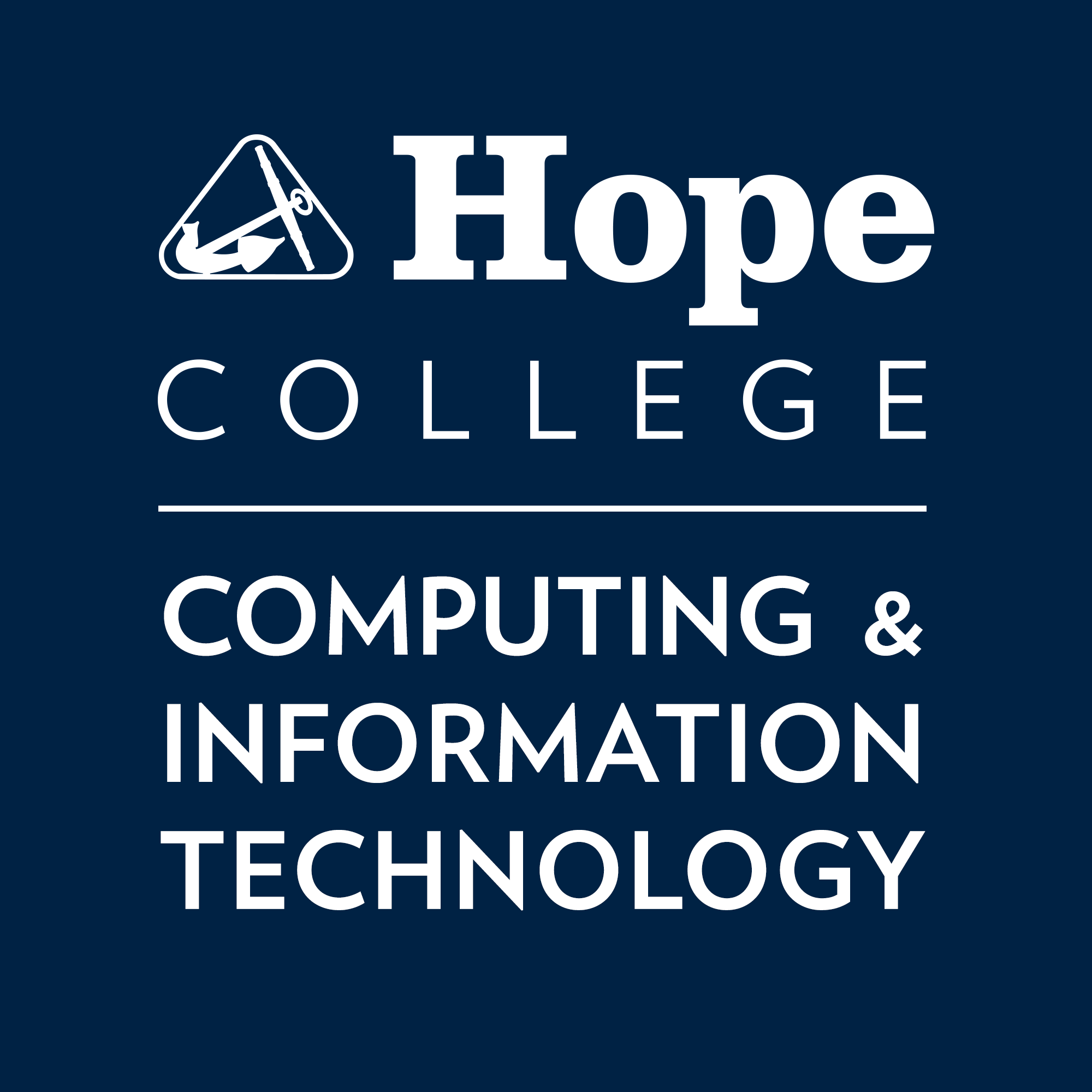 Hope College CIT@hopecit