Computing and Information Technology
Computer Repair and Recommendations
Are you getting a lot of pop-ups lately? Is your computer running slow? Macbook giving you a sad face? We can help!
While we can't promise that we can fix every issue, we have trained staff on hand that are here for you.
Free Personal Computer Repair
Diagnosis and minor fix-ups are free to all Hope College faculty, staff and students.
Computer drop-off hours are during CIT's regular business hours, which are Monday–Friday, 8 a.m. to 5 p.m. Diagnosis and repair times vary depending on the time of the year.
Recommendations
New students, faculty and staff often ask us for recommendations on what computer to buy. While there's no right answer, we do have a couple of general suggestions.
A typical laptop lasts around five years or so. A laptop with a solid state drive (SSD) is ideal because SSDs have no moving parts. Laptops tend to get bumped around a lot. SSDs are also much faster than regular spinning hard drives.
CIT COMMUNICATION

Communication from CIT will always be signed by an employee's name. CIT will never ask for your password to keep your account active or to increase your email storage space.
HOURS

CIT is open Monday–Friday,
8 a.m.–5 p.m.
Computing and Information Technology
Durfee Hall110 East 10th StreetHolland, MI 49423
workP. 616-395-7670
cit@hope.edu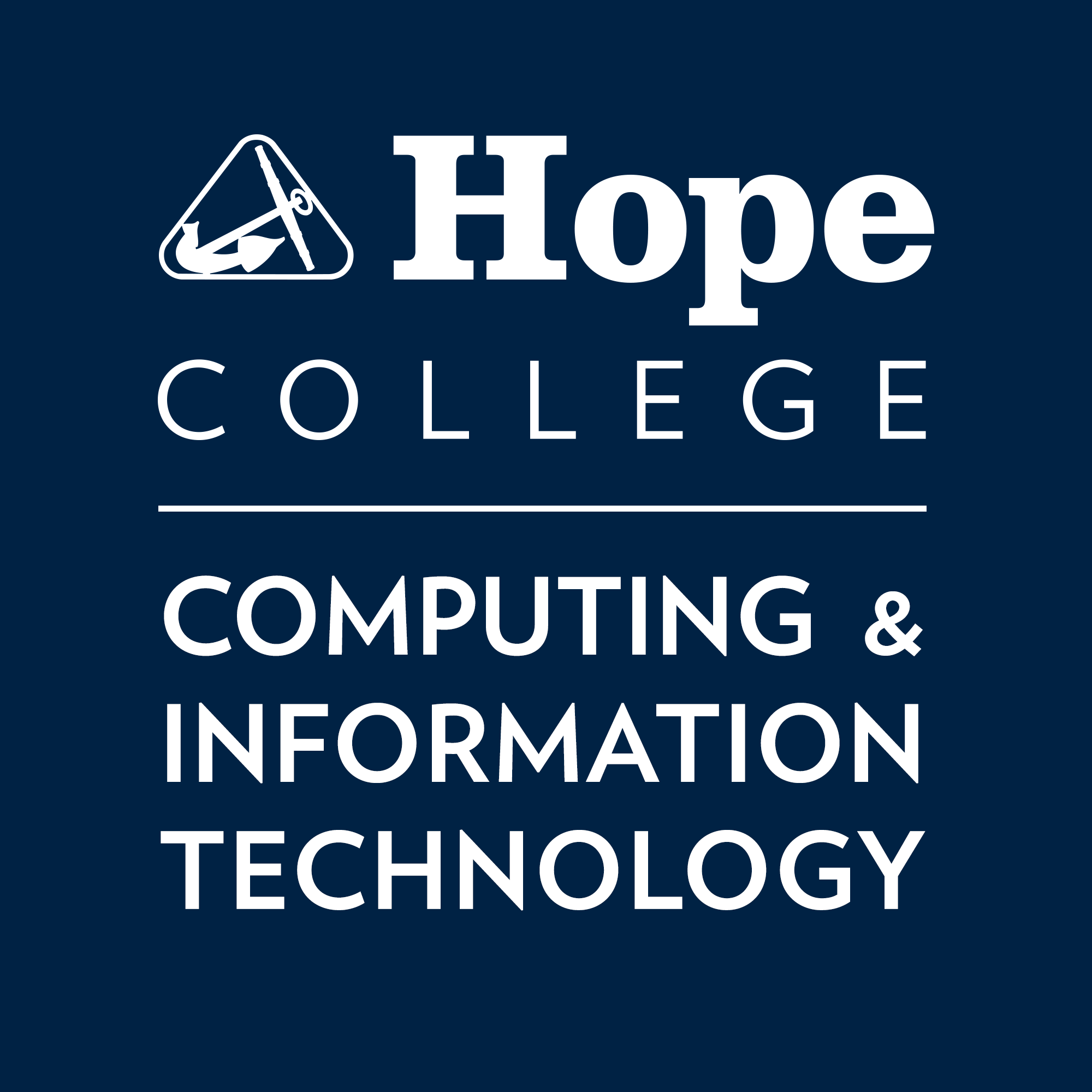 Hope College CIT@hopecit
Happy Friday! As we enter the final days of the semester, don't forget to back up your important files. If your computer doesn't turn on tomorrow, what will you miss? 📂 Use your 1Hope @GoogleDrive (drive.hope.edu), @Dropbox, @OneDrive, flash drive... whatever!