Computing and Information Technology
TVs and Streaming Devices
Be sure to check this reference guide before you buy a new streaming device to bring to campus.
TVs
Streaming Devices
Speakers
Gaming Consoles
Streaming Services
In addition to the Cable TV available in most residential common areas, the internet at Hope College is ready to handle streaming video. Here are some of the popular services that students at Hope tend to like.
Headed to your residence hall's lounge?
Take a look at local channel listings to find something for everyone! These residence hall lounges have cable TV:
College East 3rd Floor

Cook Hall 1st Floor

Durfee 1st Floor

Dykstra 1st Floor

Gilmore 1st Floor

Kollen 1st Floor

Lichty Hall 1st Floor

Phelps Hall Basement

Scott Hall Basement North

Van Vleck Basement

Voorhees Hall Maas

Wyckoff 1st Floor North
CIT COMMUNICATION

Communication from CIT will always be signed by an employee's name. CIT will never ask for your password to keep your account active or to increase your email storage space.
HOURS

CIT is open Monday–Friday,
8 a.m.–5 p.m.
Computing and Information Technology
Durfee Hall110 East 10th StreetHolland, MI 49423
workP. 616.395.7670
cit@hope.edu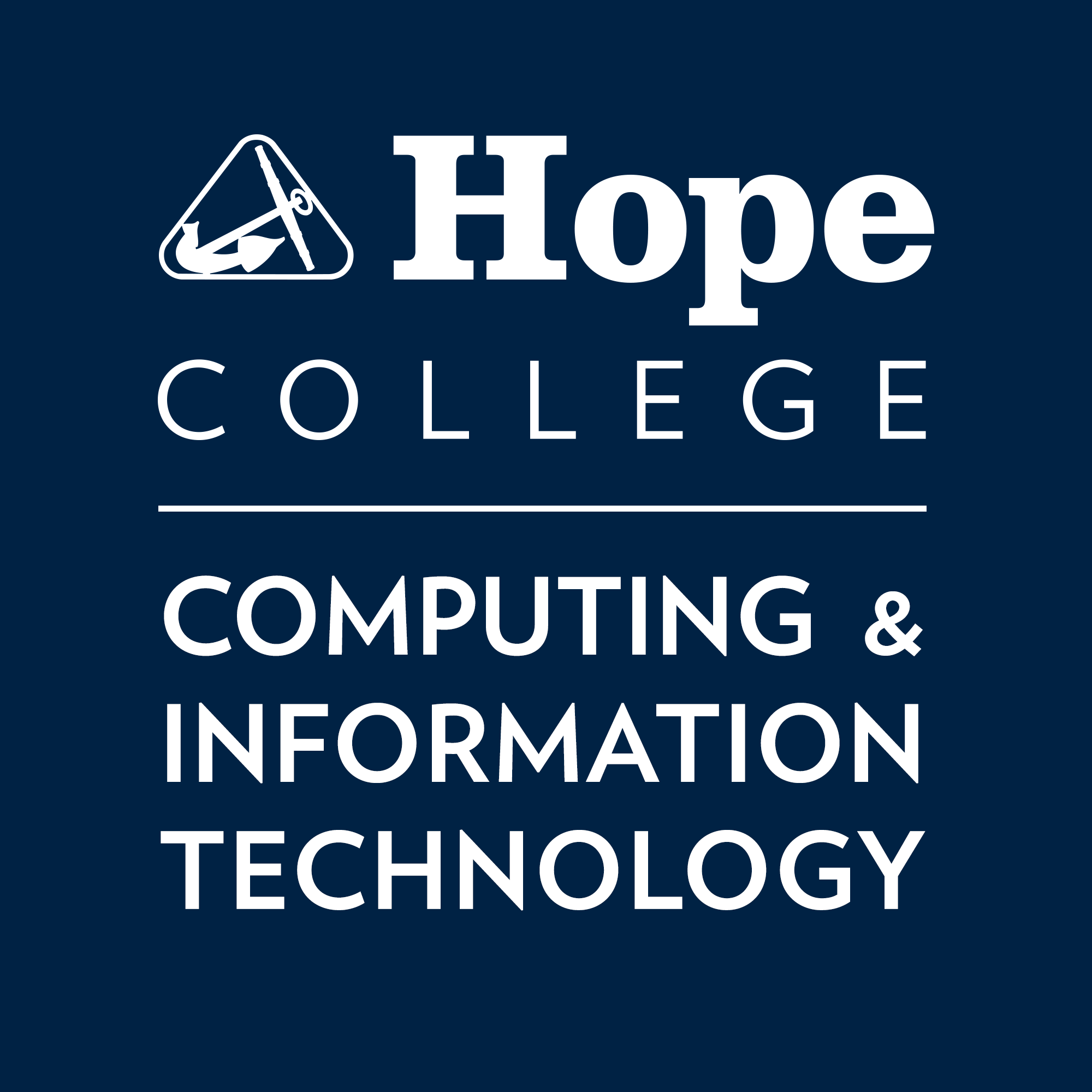 Hope College CIT@hopecit
💡 Pro tip: While presenting a Google Slides presentation, turn on the "Q&A" feature. It will add a bar on the top of your slides with a link for people to ask and vote on questions. You will see the top-voted questions on your Presenter View window! #TechTips