Computing and Information Technology
Wi-Fi Information
Our campus network is available to all staff, faculty, and students. Sign in with your 1Hope account to view our network name and password below.
Terms of Use

By connecting to and using our campus network, you're agreeing to the Hope College Technology Usage Policy.
CIT COMMUNICATION

Communication from CIT will always be signed by an employee's name. CIT will never ask for your password to keep your account active or to increase your email storage space.
HOURS

CIT is open Monday–Friday,
8 a.m.–5 p.m.
Computing and Information Technology
Durfee Hall110 East 10th StreetHolland, MI 49423
workP. 616.395.7670
cit@hope.edu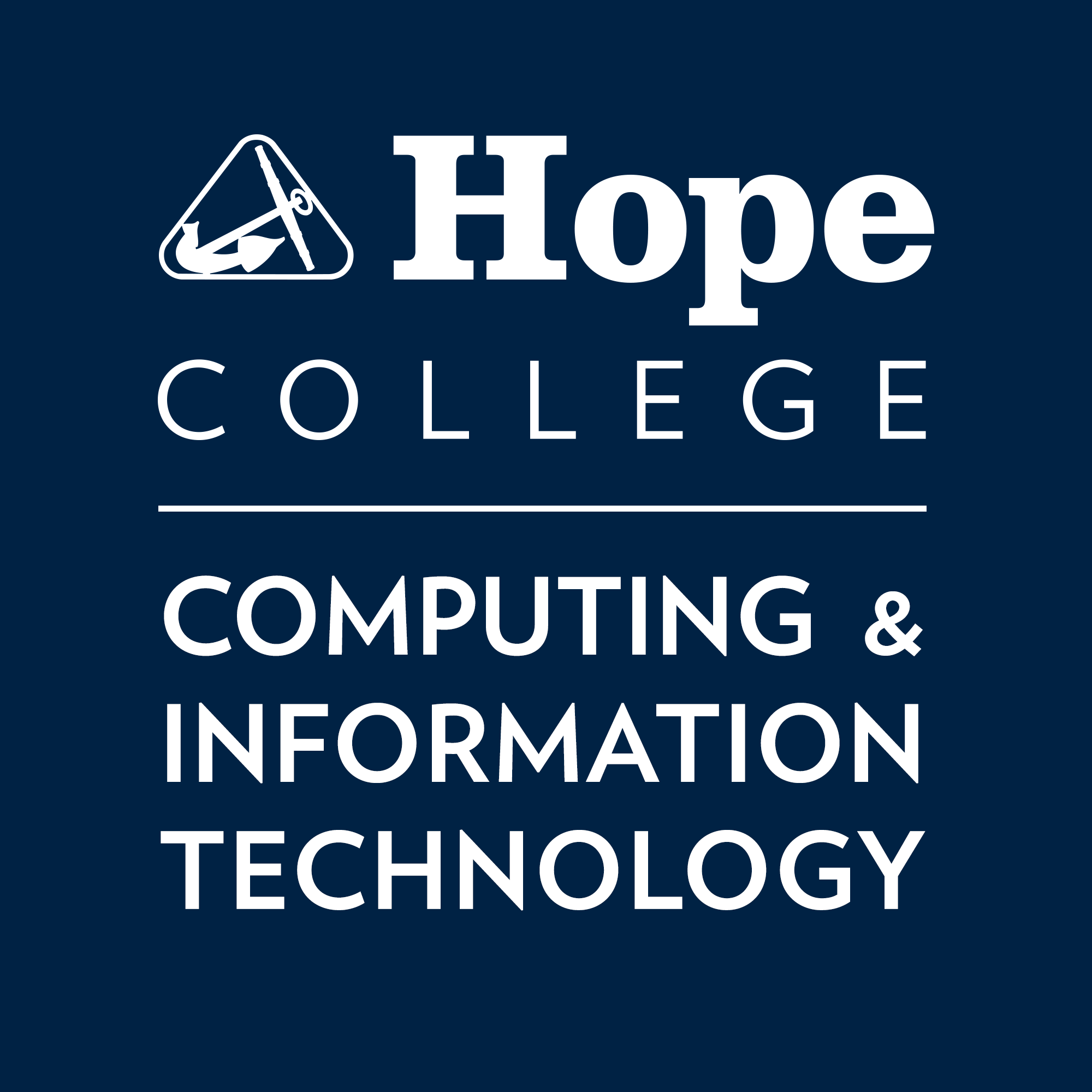 Hope College CIT@hopecit