Hope Summer Repertory Theatre
Emerging Artist Initiative
HSRT is excited to continue our successful initiative for high school students.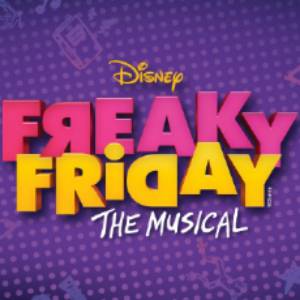 This audition-based, tuition-based company of young people will present the one act version of the musical Freaky Friday.
Students will be immersed in a professional theatre experience and will be directed by professional director Devri Chism, will work with designers and actors who will guide them through the production process. Students who are cast will receive masterclass, workshop and free conservatory sessions, as well as opportunity to be involved in performing with our Street Performers Ensemble. The program is open to students grades 8 - 12, and the tution, if cast, is $500. Scholarships will be available for those who may need assistance. There is no cost to audition.
About Freaky Friday
When an uber-organized mother and her spontaneous teenage daughter magically swap bodies, they have just one day to put things right. Masquerading as each other, they must work together to solve the mystery of how to break the spell. By spending a day in each other's shoes, Katherine and Ellie come to appreciate one another in a way they never could have imagined. In the end, both learn the true power of love and the strength of the bond between a mother and daughter in this heartfelt and hilarious adaptation.
Based on the beloved 1972 novel by Mary Rodgers and the hit Disney films, Freaky Friday features a script by Bridget Carpenter — the co-executive producer and writer on the beloved TV hits, "Friday Night Lights" and "Parenthood" — and music and lyrics by Tom Kitt and Brian Yorkey — the Pulitzer Prize-winning composers of Next to Normal.
EAI Auditions
February 6, 4–8 p.m.
February 7, 4–7 p.m.
No sign-up is necessary for December 13–14 auditions; you may drop in during the audition times. These auditions will be held in the Howard Recital Hall in the Jack Miller Center for Musical Arts. (221 Columbia Ave, Holland, MI 49423)
Please come prepared with:
Headshot (color photo) and Resume
32 bars of one song (accompanist will be provided)
One monolougue — preferably memorized (we will provide scripts on the day of auditions if you do not have a monolouge which you'll be able to read)
Rehearsals
Tech Rehearsal
TENTATIVE Performance Dates
July 17, 7:30 p.m.
July 18, 1:30 p.m.
July 20, 10:30 a.m.
July 24, 10:30 a.m.
July 25, 1:30 p.m.
July 27, 1:30 p.m.
July 28, 1:30 p.m.
July 31, 7:30 p.m.
NOTE: Student must be available for all performances and tech rehearsals. Tuition is required only if student is cast for the program, and there is no cost to audition.
Hope Summer Repertory Theatre
DeWitt Student Cultural Center141 East 12th StreetHolland, MI 49423
workP. 616.395.7600
hsrt@hope.edu