Matthew Farmer
Dorothy Wiley DeLong Associate Professor of Dance, Department Chair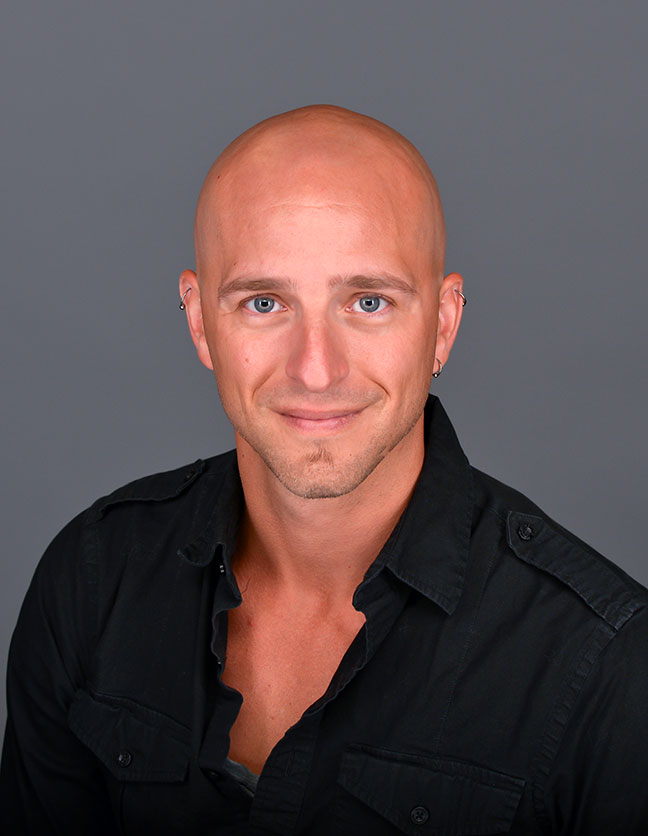 Professor Matthew Farmer '04 teaches a broad range of courses: in modern dance, jazz dance and ballet; dance improvisation, composition, and contact improvisation; 20th- and 21st-century dance history; and a career preparation course.
Matthew's goal in classes and rehearsals is to prepare dancers for a life in the performance world. When crafting work, he looks to see what each dancer brings, how he can marry that with his vision, and how to bring out of them something they may not have known existed in them before. He meets frequently with students in his office or at local coffee shops to discuss dance, art, life and career choices.
He and Professor Jasmine Mejia collaborate as creative co-directors of Hope's H2 Dance Company. In a typical year he choreographs two or three pieces for the H2 Dance Company and the college, ranging from six minutes in length to nearly an hour.
He also creates choreography for dance companies, festivals, dance studios and other colleges, and conducts master classes. He is the artistic co-director of R.G. Dance Productions.
Before joining the Hope faculty in 2011, Matthew was the director of dance at Anderson University. He has chaired the Department of Dance since 2015.
Professional Experience
Matthew has had great success as a director, educator, choreographer, performer and author.
Formerly an associate director and company member of LehrerDance, he has been featured in Dance Teacher Magazine, Dance Magazine Online and Dance Magazine. Prior to dancing with LehrerDance, he danced with Peter Sparling as a company member of The Peter Sparling Dance Co.
As a soloist and guest performer, his performance credits include Dance Chicago, Chicago Dance Festival, Dance in the Desert Festival, Men Dance Michigan, Next Step Dance, Chicago Humanities Festival, The Rein Orange (Duesberg, Germany), The European Cultural Bid (Liverpool, UK), The Roof (Germany), The Summer Stage (Brugge, Belgium) and various other festivals. Matthew has also had the privilege of working with and/or performing works by Avi Kaiser, Sergio Antonino, Merce Cunningham, Laura Dean, Matthew Thornton, Doug Varone and many more.
In addition to modern dance, Matthew specializes in improvisation and jazz technique, which he teaches at many universities, conventions, master classes and private studios in the U.S. and abroad. In addition to his work at Hope College he is currently on the faculty of Dancers Inc. Conventions and Competitions and has taught for the Chicago National Association of Dance Masters, Southern Association of Dance Masters and Cecchetti Council of America.
His other teaching credits include the Universidad Autonoma de Queretaro, Blue Lake Fine Arts Camps, Interlochen, Musiker Productions and Camps, Chelsea Dance Theatre, Anderson Young Ballet, Anderson University, Oakland University, the University of Michigan, Eastern Michigan University, and the Summer Stage in Brügge, Belgium.
Hope dancers have debuted more than 20 pieces Matthew has choreographed for the college. He has also choreographed pieces for Hope Summer Reportory Theater. Farther afield, his choreography has been produced by the Edinburgh Festival Fringe (ICTF), Wellspring/Cori Terry & Dancers, Dance in the Desert Festival, Midwest RAD Fest, Texas State University, Western Kentucky University, Cincinnati Conservatory of Music, Anderson University, Eastern Michigan University, Anderson Young Ballet, Chelsea Youth Dance Theatre, Musiker Productions, Spezio Dance Dynamics, Men Dance Michigan, Next Step Dance, dANCEpROjECT, Oakland University and other venues and organizations.
Areas of Expertise
Jazz dance technique
Modern dance technique
Dance composition
Improvisation
20th and 21st century American dance history
Education
M.F.A., dance performance and choreography, University of Michigan
B.A., theatre with a minor in dance, Hope College, 2004
Published Work
Introductory Modern Dance: A Teaching Manual, with Jon Lehrer, Chicago National Association of Dance Masters, 2009
Local, Regional and National Offices
Member, National Association of Schools of Dance Committee on Nominations, 2020–present
On-site evaluator for accreditation, National Association of Schools of Dance, 2019–present
Consultant to Boys Scouts of America President Ford Field Council executive board, 2018–2020
Member, executive board of Boys Scouts of America President Ford Field Council, 2017–2018, and member of associate board 2015–17
Member, executive board of Turning Pointe School of Dance, 2015–2017
Member, executive board of Michigan Dance Council, 2011–2013
Outside the College
Outside of his work at Hope College, Matthew enjoys all activities related to the outdoors, home improvement, gardening, traveling and spending time with his wife and children.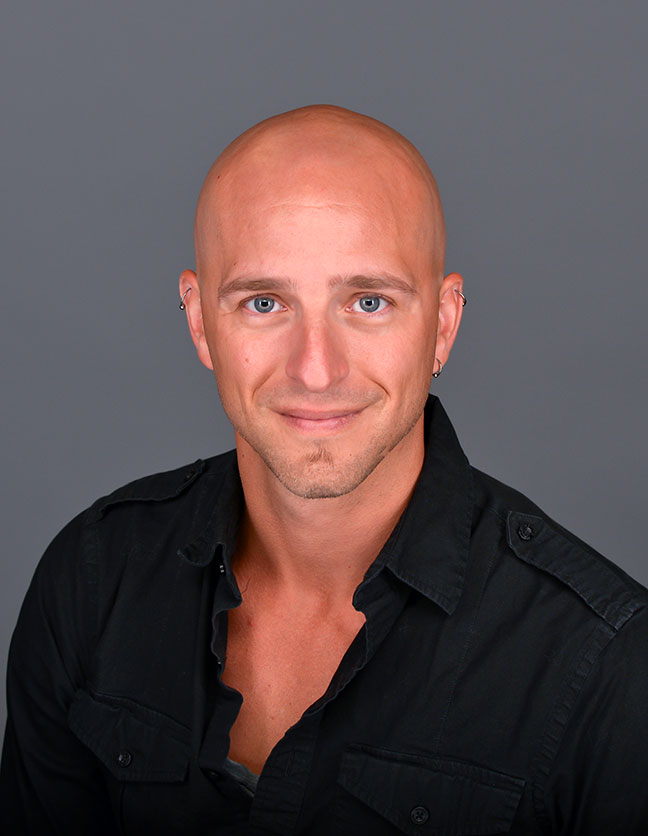 Matthew Farmer
Phone Number616.395.7089
farmer@hope.edu
Dow Center
168 East 13th Street
Holland
,
MI
49423-3624