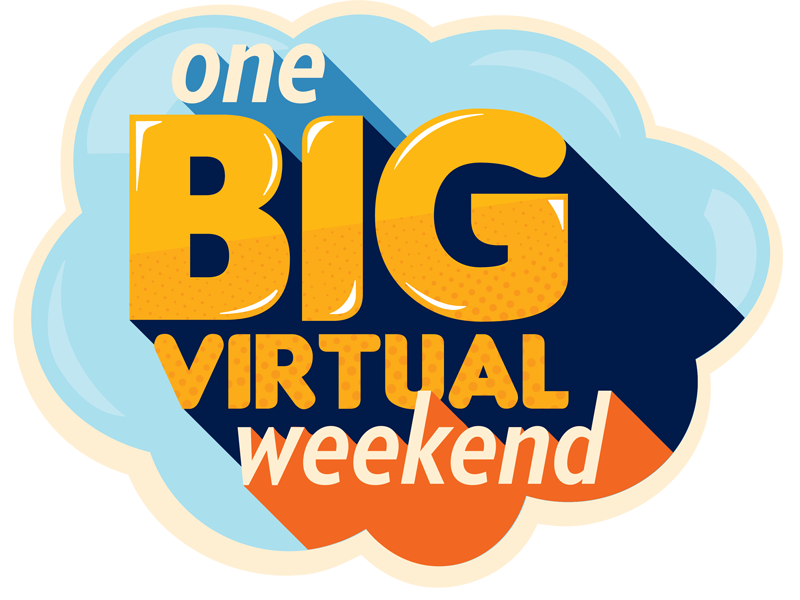 Alumni, families, students and friends are invited to one big weekend full of virtual events on October 15–17, 2020. This combination of Homecoming and Family Weekend will celebrate Hope's past, present and future as we bring the entire Hope community together.

While we can't be together on campus this year, we look forward to creatively connecting in a variety of virtual ways. So mark your calendar and plan to celebrate Homecoming from your home and Family Weekend as a family, no matter where you are. We know your Hope spirit has no bounds - so join us for One Big Virtual Weekend!
Schedule of events
Thursday, October 15
FRIDAY, October 16
SATURDAY, October 17
MORE WAYS TO CELEBRATE
Don't miss out on these great opportunities to connect throughout the weekend!
Social Media Photo ContEST
Make sure to follow @hopealumni on Facebook and Twitter for photo contests and great ways to get involved.
Do or Donut Run Benefiting Dance Marathon
Everyone's favorite 5k will be held virtually this year as well. Sign up to participate wherever you are!

ONLINE SCAVENGER HUNT
From Thursday, October 15 through Saturday, October 17, complete the Hope themed online scavenger hunt for your chance to win one of four spirit boxes full of great Hope themed swag! It's sure to be a fun way to interact with the college online and learn a few fun new facts about Hope.
10TH AND 25TH MILESTONE YEAR RECOGNITION
Members of the classes of 1995 and 2010 are reaching important milestones this year! While we aren't able to gather in person to celebrate, we still want to make this year special for our alumni who graduated 25 and 10 years ago. Keep your eyes on your mailbox, both email and snail mail, for a few surprises to help you celebrate this special occasion from home.
POP-UP SWAG STORE
You can purchase One Big Virtual Weekend swag from the Bookstore! Check it out at hope.edu/swag.
Care Packages for Students
We have a great way for you to spoil your students with some treats in honor of this traditional weekend. Send a surprise care package to your students, to be distributed just as this special event begins. All of the details are available on our blog. Order by Friday, October 9 at hope.edu/treats.
STAY ENGAGED BEYOND THE WEEKEND
Getting involved doesn't have to end with One Big Virtual Weekend. In fact, it could be just the beginning! Explore these additional ways to stay connected:
Alumni and Family Engagement
DeWitt Student Cultural Center141 East 12th StreetFloor 2Holland, MI 49423
workP. 616.395.7250
alumni@hope.edu