Alumni and Family Engagement
Get Involved
As a parent or family member of a Hope student, you have a unique perspective and are a comforting presence for students and families. There are plenty of ways to get involved.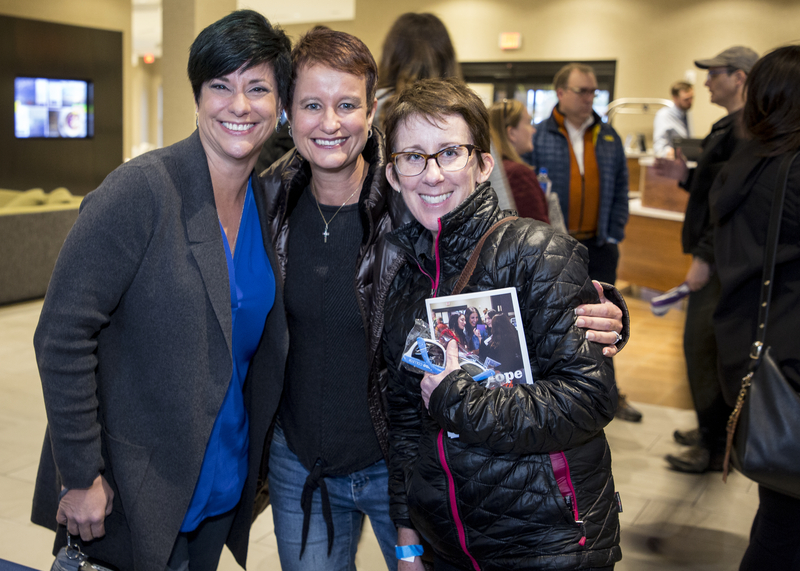 Hope families contribute to the success of the college in countless ways. We look forward to partnering with you in any of the following areas:
Attend Events

Attend events in your area, including Alumni and Family Engagement-sponsored events or arts and athletic events. You can even volunteer to plan an event in your community. If you are interested, contact Jenna Teater.

Buy Hope Gear

You never know when a Hope College license plate holder or hat will spark a meaningful conversation. Show your school spirit by purchasing Hope College merchandise through the bookstore.

Host a Reunion In A Box Event

Do you have a get together planned with your friends from campus? Learn more about how you can order your own Reunion In A Box.

Join Prayer List

Campus Ministries coordinates monthly prayer requests as they identify current needs of students and the Hope community. You can subscribe to an email update by emailing alumni@hope.edu or parents@hope.edu with the following information:

First and last name
E-mail address
Indicate you are interested in subscribing to the monthly prayer request through Campus Ministries

Make a Career Connection

Hope has 35,000 alumni and 3,000 current student families in all 50 states and 80 countries. Tapping into the potential of this network is vital. The Alumni Association partners with the Career Resource Network to provide access to career planning, resume building, networking opportunities and job postings for alumni. Learn more or sign up to volunteer.

Make a Gift

The quality of the Hope experience is made possible by a community of donors. Join them and support the college financially by contributing to The Hope Fund or another special project. Let us know if we should contact an organization or individual to financially support Hope.

Refer a Student

Make Hope known to prospective students and families by communicating with the youth of your community and sharing with friends and family looking for colleges. Refer a student to Admissions.

Spread the Word

Help make Hope better known in your area by spreading the word about the college and your experience here. Learn more about Hope College and become empowered to share Hope's story within your network.

Support Your Student

One of the best ways you can get involved in the life of the college is by supporting your student at Hope. Learn about the many resources available to help you do this.

Travel with Hope

The Global Travel Program incorporates learning through exploring history, culture, art and language on international trips with Hope faculty experts.

Volunteer

There are a variety of ways for alumni and parents to volunteer at the college. From class reunions to the Alumni Board, from the Parents' Council to social media champions, there's something for everyone. If you're interested in volunteering at Hope, reach out to us at alumni@hope.edu, parents@hope.edu or 616.395.7250 or complete the online form.
Alumni and Family Engagement
DeWitt Student Cultural Center141 East 12th StreetFloor 2Holland, MI 49423
workP. 616-395-7250
alumni@hope.edu