Shonn Colbrunn
Executive Director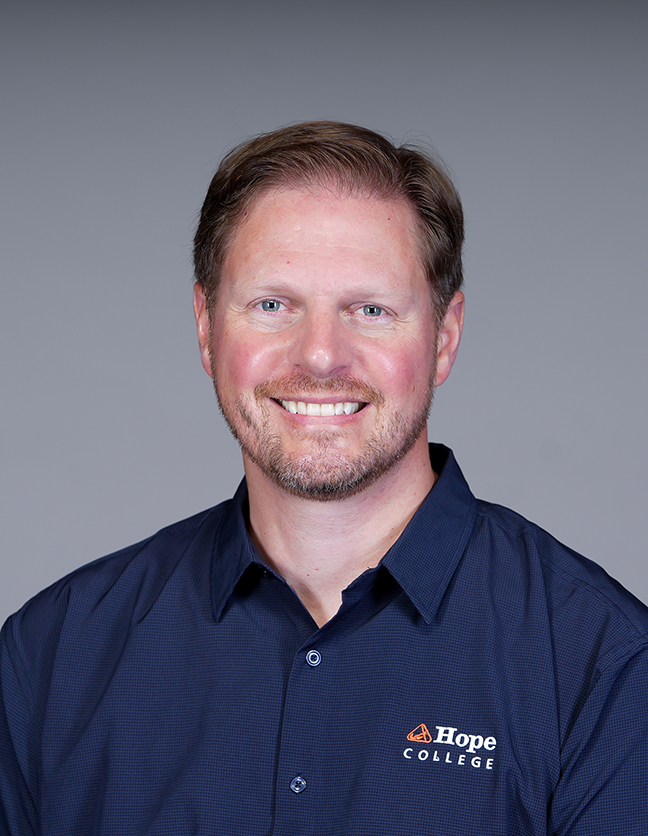 Shonn Colbrunn joined the Hope staff in 2018 as the first executive director of the Boerigter Center for Calling and Career. In this role, he is responsible for overseeing the creation of a new set of services that will help students discern their career direction, and then prepare for and pursue opportunities after college. The Boerigter Center will pull in the expertise and strong track record of the Career Development, Academic Advising and Alumni Engagement offices.
Professional Experience
Prior to joining Hope, Shonn worked in a wide variety of businesses — from start-ups to global leaders — in industries such as health care, automotive and technology.
Most recently, he served as a senior director of human resources for Spectrum Health, West Michigan's largest employer. At Spectrum Health, Shonn led the talent development and recruitment of the organization's 26,000 employees.
His other career experiences include serving as the vice president of learning solutions for ThinkWise Inc., a technology start-up in Grand Rapids; the lead labor relations representative for Visteon Corporation, a global automotive supplier in Dearborn; and performance and process consultant for MSX International in Dearborn and Accenture in Detroit.
EDUCATION
M.A., adult instruction and performance technology, University of Michigan, 1999
B.A., psychology, Hope College, 1994
selected PUBLIcations and presentations
Presented:

"Navigating the Change Management Journey," The Conference Board Talent Management Strategies Conference, February 2018
"Reinventing Employee Performance Reviews," Michigan State University Organizational Psychology Colloquium, February 2015
"Differentiating a Workforce: Reinventing Performance Reviews and Preparing a Health System for the Future," Talent Management Alliance 2014 Workforce Planning Conference, June 2014

Co-presented:

"Driving Culture Change with On-Demand Learning," THE Performance Improvement Conference (ISPI Annual Conference), April 2011

Co-authored:

"The Toolmaking Business: A New Arena for Performance Technologists," The 2001 Annual, Volume 1: Jossey-Bass Pfeiffer
"From Binders to Browsers: Converting Classroom Training to the Web," Performance Improvement, February 2000
Why Do You Love Hope?
When Shonn first came to Hope as a student in 1990, he had no idea what he wanted to study or pursue as a career. For a while, his parents were concerned that he would end up being a professional student! However, through the positive influence of the faculty and staff, he found his calling and was able to embark on a fulfilling career journey following graduation.
This personal impact, along with the positive experience building his Christian faith and lasting friendships, made it a very easy decision to come and work at Hope. Shonn is energized to work with today's generation of students to help them make the most of their Hope experience and successfully launch into life after college.
Outside the College
Shonn married his college sweetheart (Deb Peterson '94 Colbrunn) after graduation, and they started a family the easy way by having all of their kids at once — triplets. Those triplets are now active Hope College students. In his free time, he enjoys boating and playing volleyball. As a mid-life crisis, he learned how to play the bass guitar and now rocks out as a member of the worship team at Faith Reformed Church in Zeeland.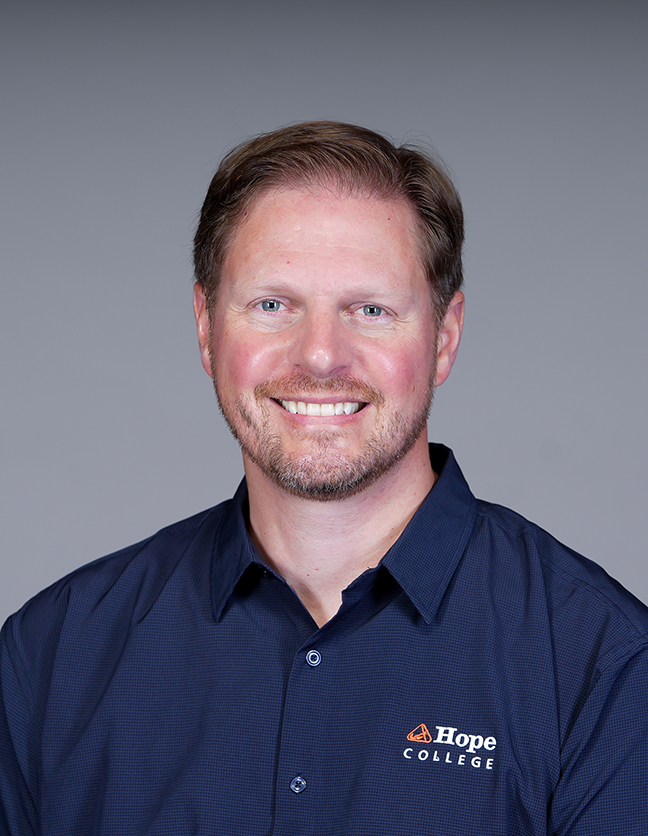 Shonn Colbrunn
Phone Number616.395.7950
colbrunn@hope.edu
DeWitt Student Cultural Center
141 East 12th Street Suite 136
Holland
,
MI
49423