Library
Digital Media Lab
Van Wylen Library's Digital Media Lab (DML), located on the 2nd floor, is staffed by student tutors and is open to all Hope College faculty, staff, and students.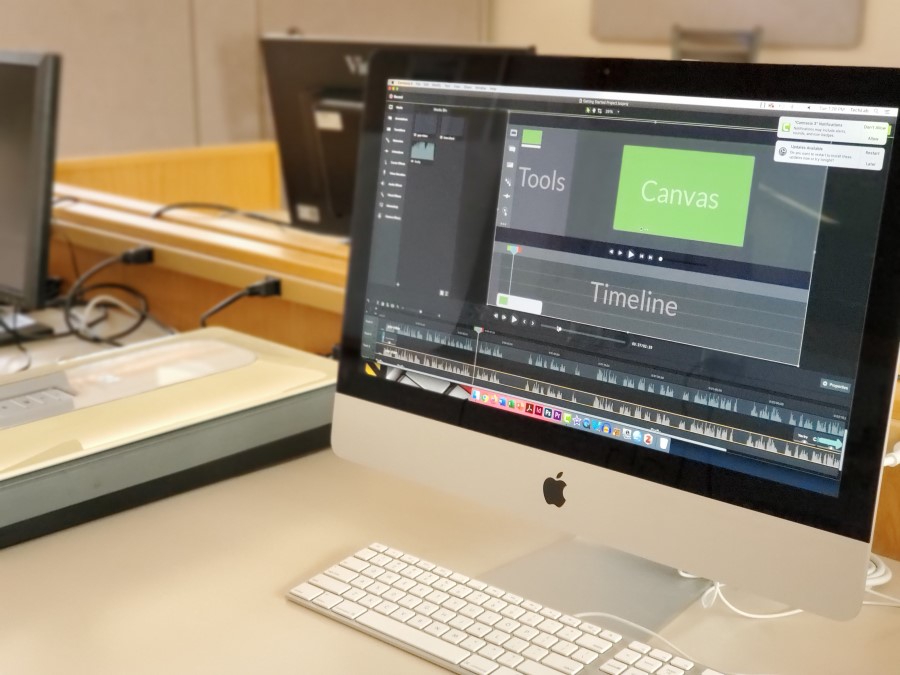 Specific lab capabilities include self-serve audio/video editing, image manipulation, graphic design software, research poster creation assistance and basic productivity (e.g., MS Office and Adobe Acrobat Pro). The lab provides access to color and large format poster printing, lamination, binding, book scanners and Ellison Die Cuts. We also offer a small supply of items for sale.
Scanning, Printing and Digitization

Supplies for Sale

Consulting & Workshops

DML Workstations

Equipment Borrowing

Sound Room

Library Tweets@vanwylenlibrary
@bigreadlake announced this year's Big Read: Circe by Madeline Miller!! They said "Madeline Miller's retelling of Homer's Odyssey combines modern storytelling with classical Greek mythology to display Circe's strength and perseverance." Ready to get started? We have two copies!
Digital Media Lab
Van Wylen Library53 Graves PlaceHolland , MI 49423
workP. 616-395-7283
dml@hope.edu