The Hope College Board of Trustees appointed five new members in addition to electing officers during its May 2016 meeting.
Newly elected to serve four-year terms on the board are Sandra Gaddy of Caledonia; Dr. David A. Paul of Rochester, New York; Matthew A. Scogin of New York, New York; Dr. Sonja Trent-Brown of Holland; and Tim As announced in May, Karl Droppers of Holland has been elected chairperson, succeeding Mary V. Bauman of Grand Rapids. Nancy Dirkse DeWitt of Cincinnati, Ohio, has been elected secretary, succeeding Dr. David W. Lowry of Holland. Mark Van Genderen of Cedarburg, Wisconsin, is continuing to serve as vice-chair. Bauman and Lowry are both continuing to serve as members of the board.
Trustees concluding service on the board are Anthony Castillo of Holland; Dr. Annie G. Dandavati of Holland; the Rev. Taylor W. Holbrook of Hopewell Junction, New York; David L. Van Andel of Grand Rapids; Emilie D. Wierda of Key Largo, Florida; and Dr. Leslie B. Wong of Grand Rapids.
Gaddy is the vice president of advancement for Inner City Christian Federation, a non-profit organization in Grand Rapids that provides housing opportunities and services to encourage family responsibility and independence while building healthy, vibrant communities. She previously served as the vice president of marketing and communications for Mel Trotter Ministries in Grand Rapids. She also spent 15 years in various roles in banking, including as a vice president at two different banks.
She and her husband, Arlen, co-chair the Parents' Council at Hope. The council works to provide communication between families and the college, identifying and addressing the needs and concerns of families. The council members also guide members of the parent community toward increased support, understanding and enthusiasm for Hope. The Gaddys are the parents of Angelique, who is a senior at Hope.
Gaddy is on the Board of Directors of the Association of Fundraising Professionals West Michigan Chapter, and serves on the Regional Council for Inforum of Michigan a professional women's alliance. For the close to 20 years, she has attended the Word of Faith Christian Center in Grand Rapids, where she is the department lead for hospitality, has served in children's ministries and has worked in drama ministries.
She graduated from Cornerstone University with a Bachelor of Science degree in business management, and also attended Ferris State University.
Paul is a 2010 Hope graduate who earlier this year graduated with an M.D. and in 2014 with an M.S. from the University of Rochester School of Medicine and Dentistry, where he was a fellow in the Academic Research Track Honors Program in Neurobiology and Anatomy. He is now a neurosurgery resident at the University of Rochester/Strong Memorial Hospital.
During his Academic Research Track fellowship, he chaired the fourth Annual Student National Medical Association pre-medical conference, which attracted more than 200 educators, clinicians and underrepresented students from area high schools, colleges and medical schools—exposing the students to careers in medicine. Using the conference as a model, he also co-founded the Minority Male Leadership Association in response to the nine-percent four-year high school graduation rate of minority male students in Rochester. He also dedicates his time to helping undergraduate students obtain competitive summer research funding and subsequent acceptance into medical schools across the country.
Paul's academic interest is in neuroscience. More specifically, he studies how the brain heals itself after injury from strokes, traumatic brain injuries and brain tumors.
Among other honors, in the fall of 2015 he received The William and Charlotte Cadbury Award from the National Medical Fellowships and Association of American Medical Colleges. His work was featured as the cover article for the December 2014 issue of "Science," and he appeared on the NPR-affiliate radio show, "Connections," as a "Notable scientist under the age of 30."
Paul majored in chemistry at Hope, where he was student body president during the 2008-09 academic year. In January of this year he returned to Hope and delivered the annual Martin Luther King Jr. Civil Rights Lecture, presenting "Dare to Be BOLD." He and his wife, La'Ren Lauchie-Paul, live in Rochester.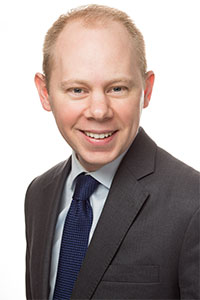 Scogin is a 2002 Hope graduate who is a managing director at Perella Weinberg Partners, a leading independent financial services firm headquartered in New York and London. He joined the firm from the New York Stock Exchange, where from 2009 to 2014 he was senior vice president and chief of staff overseeing the Office of Global Affairs and Government Relations, the Office of Corporate Responsibility, and the Office of the CEO. During 2008 and 2009, he was chief of staff and senior adviser to the CEO of Wachovia Bank. Prior to joining Wachovia, he occupied several senior roles in government, including the senior adviser for domestic finance in the U.S. Treasury Department, a fiscal adviser to Massachusetts Governor Mitt Romney, and campaign manager and legislative director to Michigan State Representative Barbara VanderVeen.
He serves on the Board of Directors of the Securities Industry and Financial Markets Association (SIFMA) Foundation and the Board of Directors of Restore NYC, and volunteers as the CFO and a lay pastor at the Lower Manhattan Community Church in New York City.
Scogin majored in political science and economics at Hope, where he was student body president during 2001-02. He has a master's degree in public policy from the Kennedy School of Government at Harvard University. After finishing graduate school, he spent time in Germany as a fellow with the Robert Bosch Foundation studying unemployment and labor market policy. He lives with his wife Sarah, who is also a 2002 Hope graduate, and three children in Manhattan.
Trent-Brown is the John H. and Jeanne M. Jacobson Associate Professor of Psychology and special assistant to the president for culture and inclusion at Hope, where she has been a member of the faculty since 2005. She is known on campus as an outstanding teacher and research mentor. The graduating Class of 2012 presented her with the "Hope Outstanding Professor Educator" (H.O.P.E.) Award during that year's Commencement, and in January 2012 she received the college's "Janet L. Andersen Excellence in Teaching Award."
Her research interests include psychoacoustics and cognitive development, and she has involved multiple students in collaborative research. In the spring of 2010, she and her student research team received the college's inaugural "Social Sciences Young Investigators Award" for their project "Survey of Psychological Services Requested by the Public in Various Medical Settings" and in the spring of 2015 she and her student team won a Psi Chi Regional Research Award for their project "Preschool Participation in a Nature-based Science Enrichment Program: Evaluation of Children's Activity Preference, Literacy Skills, and Development." She has also supervised several students in independent projects.
Trent-Brown has been active in the campus community in a variety of ways, from performing with the college's Gospel Choir, to making a seminar presentation during the college's Winter Happening, to serving in the past as faculty advisor for Hope's Black Student Union, and serving with the Strategic Planning Steering Committee. She presented the college's Opening Convocation address in 2010 and Commencement address in 2014.
Her husband, Michael, is the Phelps Scholars Program coordinator at Hope. They have a young son at home.
She completed her master's and doctorate at the University of South Florida. She holds her undergraduate degree from Harvard/Radcliffe University.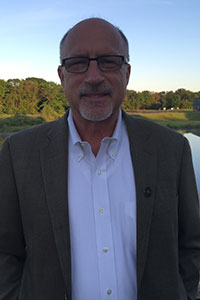 VandeBunte, who is a 1983 Hope graduate, is president of VandeBunte Eggs. He is also active as an industry lobbyist and leader in shaping legislation and regulations for domestic and international egg production.
His father started the egg farm near Hudsonville in 1946 and it merged with Konos Incorporated, an egg distributor, in 1987. The firm today is the second-largest egg producer in Michigan.
Vande Bunte is a past board member and is currently on the Finance Committee of Maranatha Bible and Missionary Conference, which provides spiritual renewal in a recreational setting emphasizing Bible teaching and worldwide missions. He has been involved with the 70x7 Life Recovery prisoner program for four years. He is a member of Ridge Point Community Church.
He majored in business administration at Hope. His ongoing involvement with the college has included volunteering with the Center for Faithful Leadership and serving on the visioning group for the Department of Economics, Management and Accounting, and he and his wife Nancy are members of the college's Second Century Club. His stepson Adam Dickerson graduated from Hope in 2011.