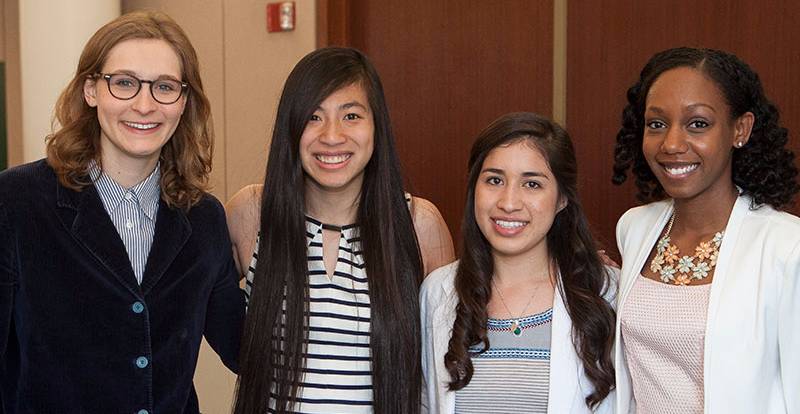 Personal stories telling of discovery, failure, compassion and hardship reveal the importance of diverse experiences across generations and cultures.
When given time and a platform to be told, these tales have the power to inform, transform, and inspire us. They resonate with courage and introspection, causing us to seek bravery and contemplation in our own lives, too.
Each spring, the Women of Color and Senior Recognition Celebration gives voice to such stories. This event, organized by the Office of Multicultural Life, provides the Hope College community with the opportunity to grow in its appreciation for and understanding of diversity and inclusion. Four senior women shared their stories of difficulty, joy, dignity, healing, and gratitude at the celebration this year. Each woman's narrative and journey varied, but they all shared a common moral to their stories:
As Hope shaped them, they in turn shaped Hope.
Alexis-Simone Rivers '16

Anna Kremer '16

Paulena Khorn '16

Jocabed Garduño '16