The Hope College Board of Trustees appointed two new members during its May 2018 meeting.
Newly elected to serve four-year terms on the board are Dr. Virginia Beard of Holland and the Rev. Grace Claus of Lake Forest Park, Washington.
Trustees concluding service on the board are Daniel Gordon of Ada; Dr. Brent Krueger of Holland; Douglas C. Ruch of Holland; Beth A. Snyder of Holland; and the Rev. Dr. Jill Ver Steeg of Johnston, Iowa.
Karl Droppers of Holland, who was re-elected to a second four-year term on the board, is continuing to serve as chair; Timothy VandeBunte of Holland is continuing to serve as vice-chair; and Nancy Dirkse DeWitt of Cincinnati, Ohio, is continuing to serve as secretary.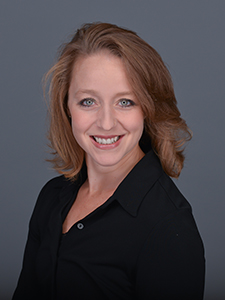 Beard is an associate professor of political science at Hope, where she has taught since 2007. She served a term as director of Hope's Women's and Gender Studies program, and her active participation in the life of the college has ranged from serving as faculty advisor for the political science honor society, to delivering the 2015 Opening Convocation address, to leading the Washington, D.C., Honors Semester. Her community involvement has included the Disability Network Lakeshore and the Holland Rescue Mission.
Her areas of specialization are comparative politics, focused on Africa, as well as public policy, focused on poverty, affordable housing and homelessness, and she was one of only 15 scholars nationwide chosen to participate in the 2012 Lilly Fellows Program Summer Seminar for College and University Teachers, "Teaching Peace and Reconciliation: Theory and Practice in Northern Ireland." She regularly conducts collaborative research with students.
Beard graduated from Calvin College with a political science major. After a year serving with AmeriCorps in Texas on affordable housing and micro-lending projects, she pursued graduate studies at Michigan State University, earning a master's degree in public policy and administration, and a doctorate in political science. Immediately prior to coming to Hope, she was a research associate with Public Policy Associates Inc.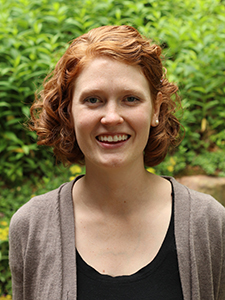 Claus, who graduated from Hope in 2010, has served the Reformed Church in America (RCA) as managing editor of RCA Today, the denominational magazine, since 2015.
Prior to editing the publication, she was at Hope for two years as an interim chaplain of discipleship along with her husband, Dan, who is also a 2010 Hope graduate. From 2010 to 2013, she was also a pastoral intern at several RCA churches: Pillar Church, Fellowship Reformed Church and Third Reformed Church in Holland, and First Reformed Church in Oak Harbor, Washington. She has also worked as a freelance editor for Zondervan Publishing. She holds a bachelor's degree in English from Hope, and a Master of Divinity degree from Western Theological Seminary.
Claus is a volunteer in the college's Alumni Career Resource Network, and has also provided externship opportunities for Hope students. While living West Michigan, she also participated in the Grand Rapids Living and Working career-networking events. During her years in Holland, she was a member of the Ottawa County Food Policy Council.