NEA Big Read Lakeshore creates and fosters a culture where reading matters.
We bring our community together around one book and use this shared experience of reading, discussing and exploring the themes of the book as a springboard to learn from and listen to each other.
This month-long community-wide reading program takes place every November.
Check out our Little Read Lakeshore program for children in elementary and middle schools
2019 Book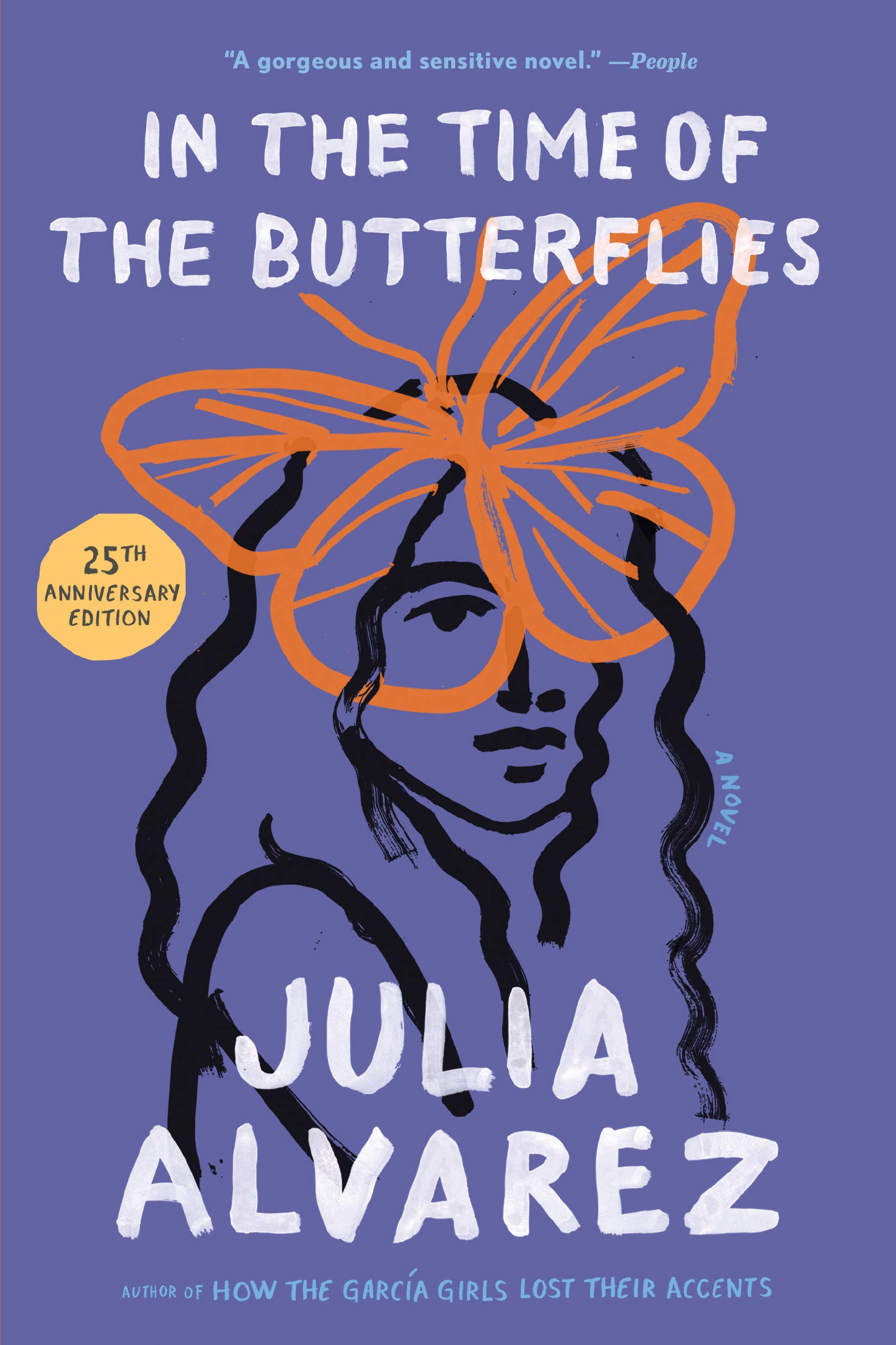 In the Time of the Butterflies
by Julia Alvarez
Available in both English and Spanish
It is November 25, 1960, and three beautiful sisters have been found near their wrecked Jeep at the bottom of a 150-foot cliff on the north coast of the Dominican Republic. The official state newspaper reports their deaths as accidental. It does not mention that a fourth sister lives. Nor does it explain that the sisters were among the leading opponents of Gen. Rafael Leonidas Trujillo's dictatorship. It doesn't have to. Everybody knows of Las Mariposas—"The Butterflies." In this novel, the voices of all four sisters—Minerva, Patria, María Teresa, and the survivor, Dedé—speak across the decades to tell their own stories, from hair ribbons to prison torture, and to describe the everyday horrors of life under Trujillo's rule. Through the art and magic of Julia Alvarez's imagination, the martyred Butterflies live again in this novel of courage and love, and the human cost of political oppression.
Find the Book
For our middle grade readers, we've chosen Before We Were Free as a complementary text to In the Time of the Butterflies.
Before We Were Free
by Julia Alvarez
Available in both English and Spanish
Anita de la Torre never questioned her freedom living in the Dominican Republic. But by her twelfth birthday in 1960, most of her relatives have immigrated to the United States, her Tío Toni has disappeared without a trace, and the government's secret police terrorize her remaining family because of their suspected opposition to Trujillo's iron-fisted rule. Using the strength and courage of her family, Anita must overcome her fears and fly to freedom, leaving all that she once knew behind.
Find the Book
"A novel is not, after all, a historical document, but a way to travel through the human heart." —In the Time of the Butterflies postscript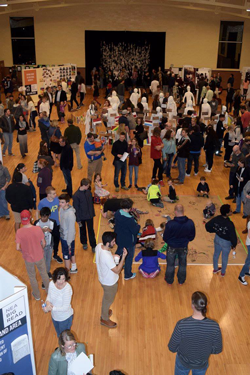 Our programming draws diverse participation within our community, generating conversations and discussion groups across generational, cultural, racial and socioeconomic divides and experiences. These events take place in a variety of spaces and locations. We also work with area elementary, middle and high schools to engage area students in the larger conversations of our community.
Our main events are planned to approach a book and its topics from a variety of perspectives, experiences and angles, organizing events that include interesting lectures by great speakers as well as using film, food, music and art to explore and celebrate the topics under discussion.
NEA Big Read Lakeshore is a collaborative effort with support from many community partners.
Previous books
2018 – Station Eleven

2017 – When the Emperor Was Divine

2016 – Brother, I'm Dying

2015 – The Things They Carried

2014 – To Kill a Mockingbird
Want to Volunteer?

CONTRIBUTE TO NEA BIG READ Lakeshore
Fill out this form to donate online today.
Big Read Lakeshore
Van Zoeren Hall41 Graves PlaceRoom 288Holland, MI 49423
workP. 616.395.7740
thebigread@hope.edu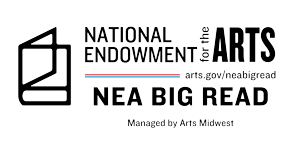 NEA Big Read is a program of the National Endowment for the Arts in partnership with Arts Midwest.
El proyecto NEA Big Read es una iniciativa del National Endowment for the Arts (el Fondo Nacional para las Artes de Estados Unidos) en cooperación con Arts Midwest.