De Pree Art Gallery
Bruce McCombs
October 12–November 9, 2018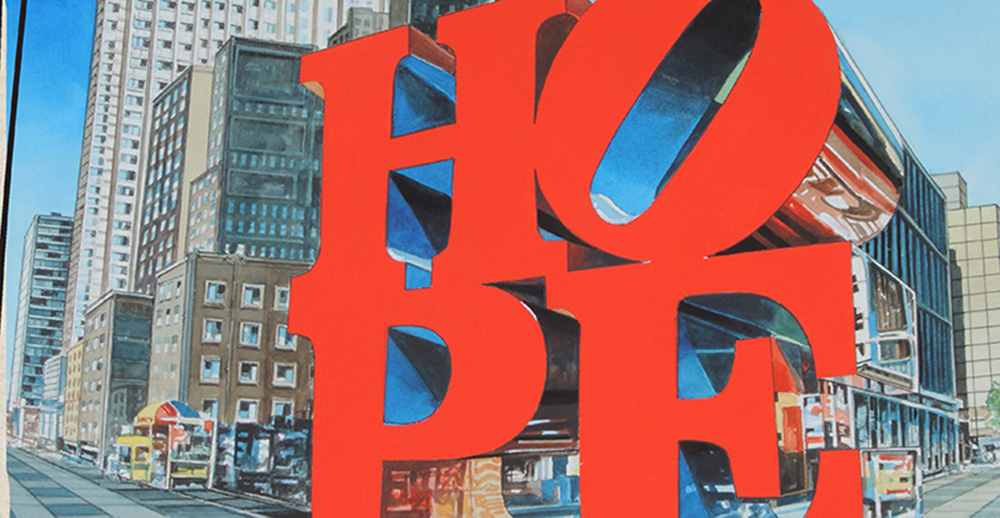 Watercolor paintings of the Hope College campus by Bruce McCombs are the focus of this exhibition, celebrating his 50th anniversary teaching at the school. Hope's ever-changing campus has provided intriguing subject matter for his work, where he has never ceased to find something new for a painting. Some of his past works have been displayed in solo exhibitions in the De Pree Art Center and Gallery in 2002, 2005 and 2011, and have also been featured on Hope College calendars and can be seen on the office walls of many of Hope's buildings.
McCombs actively displays his prints and paintings throughout the U.S. and around the world. His artwork has been procured by many permanent collections both nationally and internationally, including the Fort Wayne Museum of Art, the Cleveland Museum of Art, the Whitney Museum of American Art, the Library of Congress in Washington, D.C., and the National Museum of Fine Arts in Hanoi, Vietnam.
A member of the Hope faculty since 1969, McCombs holds his B.F.A. from the Cleveland Institute of Art and his M.F.A from Tulane University in New Orleans, Louisiana.
Press release for McCombs' show
News from Hope College feature
Artist Talk
Friday, October 19 | 4–5 p.m.
Cook Auditorium, De Pree Art Center and Gallery
Opening Reception
Friday, October 19 | 5–6:30 p.m
De Pree Art Center and Gallery
Gallery Hours
Monday–Saturday:
10 a.m.–5 p.m.
Sunday: 1–5 p.m.
The gallery is handicapped accessible. Admission is free.
De Pree Art Gallery
De Pree Art Center275 Columbia AvenueHolland, MI 49423
workP. 616.395.7500
art@hope.edu