Our nationally accredited art program has a full selection of offerings in studio, art education and art history. Join us in one of the oldest disciplines known to man.
If living a creative life and learning about the visual culture of your world interests you, then the Department of Art and Art History has a full array of courses to pique your interest and help prepare you for a career in the arts.
Our majors experience a rigorous foundation in two- and three-dimensional studies, art history and advanced courses using materials and tools rooted in antiquity through the technologies of the 21st century.
In addition to our curricular offerings, we also have an extensive exhibition program in the De Pree Gallery. The program regularly crosses cultural and historical boundaries by hosting a range of exhibitions, from internationally recognized artists to showcasing our current student work. They continually expand the dialogue about the creative process through conversations with visiting artists, lectures, workshops and critiques that are located at points where art and culture intersect.
We also engage members of the art community in Holland and beyond through local exhibitions and programming, and the Borgeson Artist in Residence Program.
Hope is the only private liberal arts college in Michigan whose art department is accredited by the National Association of Schools of Arts and Design (NASAD) because of its superior curriculum, facilities and faculty. The Department of Art at Hope College has been accredited since 1974.
We invite you to learn more about the opportunities we have to offer, and we'll be happy to assist you on your path to the richness that a life in the visual arts can provide.
Program Highlights
Paris May Term
The Paris May Term, led by Drs. Heidi Kraus (Art History) and Lauren Janes (History), is one of the most popular summer terms for Hope's art and art history students.
Together with supporting faculty at Hope College and a grant from the Mellon Foundation, Drs. Kraus and Janes examine the complexity of French national identity and the place of "outsiders" through history, literature, art, psychology and communication.
NY Arts Program semester
Maddie King '19
"Heading into my semester in New York City I had no idea what to expect, and yet my time there exceeded all expectations. I was constantly surrounded by opportunities to look further into art, learn more about the world, and discover an energy and excitement about my own work that I didn't have before. Through the internships and connections I made in the city I was able to grow my design skills and see more clearly what my life will look like as a designer. In New York I grew more confident in myself as a person and a designer."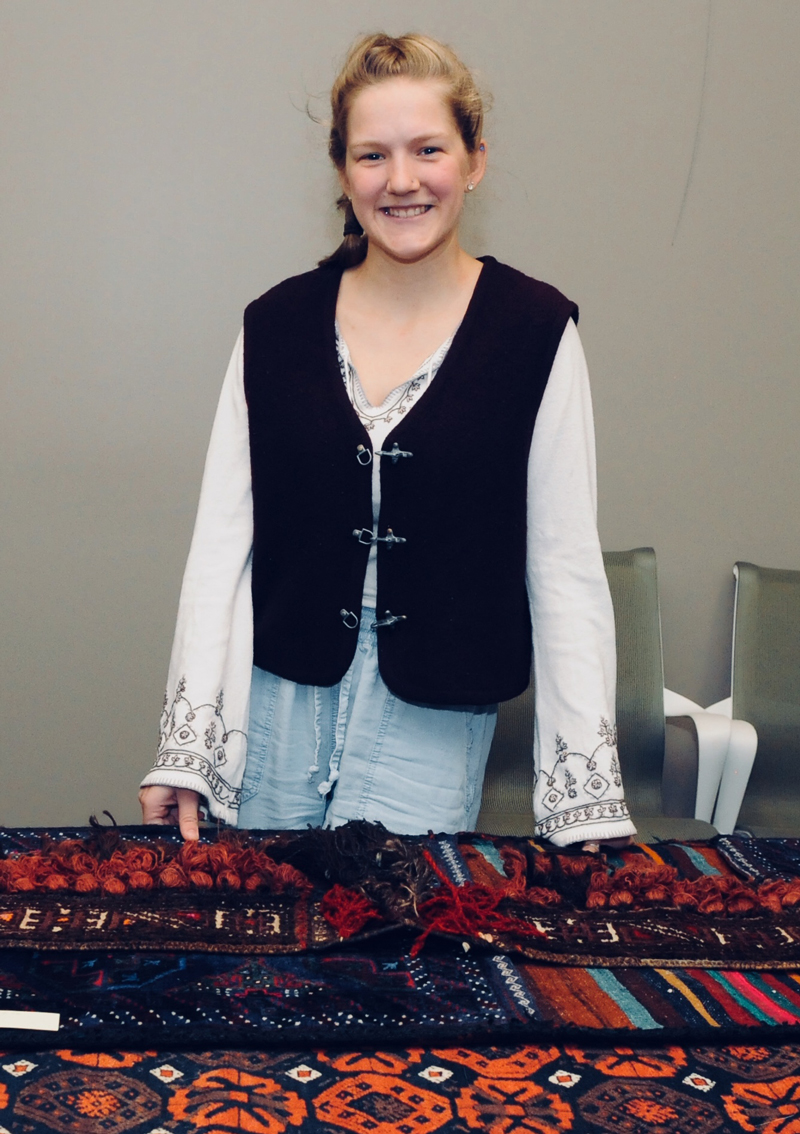 2018 Borgeson Scholar research
Caleigh White '20
A Baluch Textile Exhibition
"Working with Dr. Swanson of sociology and museum director Charles Mason, this experience has taught me more about research and how the curation process works. I learned that it is important to create a story with the artwork or artifacts within the gallery, and placement is crucial to that. I am so excited to go forward in my studio art and art history career with this experience."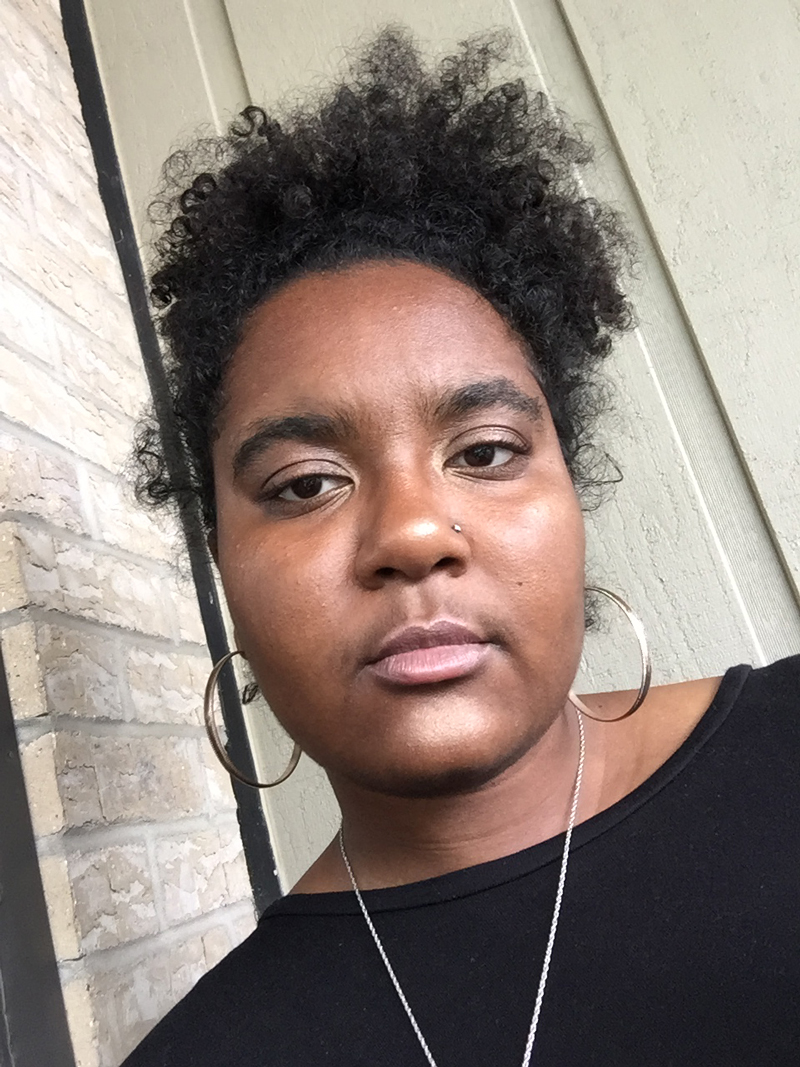 2018 Nyenhuis faculty-student collaborative research
Holle Wade '20
A Treasure from Heaven: The Reliquary from the Kruizenga Art Museum
"Through this project, I've gained an understanding of what graduate level research would be like and how exciting original research can be. I learned a lot about the function and purpose of reliquaries and about the need for more research into these objects since the Catholic renewal."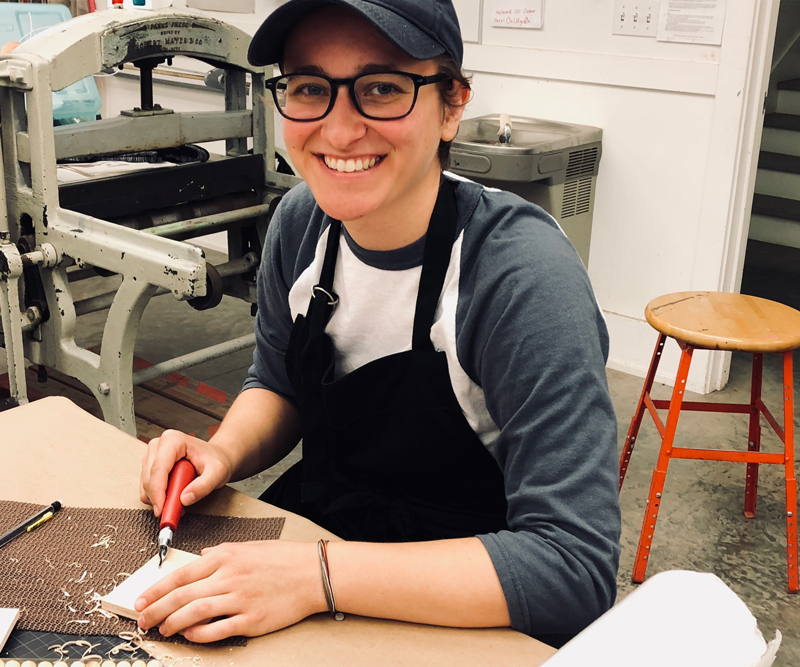 2018 Ox-Bow/Hope Award
Bri Derfiny '19
The chance to continue my studies in printmaking this summer at Ox-Bow was incredible, and I'll cherish it for years to come. Ox-Bow allowed me to venture outside of my comfort zone and gave me a whole new set of skills that I can incorporate within my studio work on campus this year. I am incredibly blessed to have had this opportunity.
Walk-In Office Hours
Monday: None
Tuesday: 8 a.m.–12:30 p.m.:
1:30–5 p.m.
Wednesday: None
Thursday: 8 a.m.–12:30 p.m.;
1:30–5 p.m.
Friday: None
Art and Art History Department
De Pree Art Center275 Columbia AvenueRoom 138Holland, MI 49423
workP. 616.395.7500
art@hope.edu