Hope's Pre-Law Program provides students with the substantive study of legal reasoning and jurisprudence. Students interested in studying law will listen to speakers and lawyers, talk with advisors and prepare for law school.
Pre-law students at Hope are offered a unique opportunity to be proactive and get involved in law-related courses and activities during their undergraduate education. Our impressive array of courses centered on law and the legal profession allow you to delve into studies of the law and guage interest in a career in law.
Pre-law also provides individualized personal advice and counsel from pre-law advisors, whose goals include:
Assisting pre-law students with the decision to attend law school

Helping students prepare to take the LSAT

Aiding in the successful completion of the law school application process
MEET OUR ADVISOR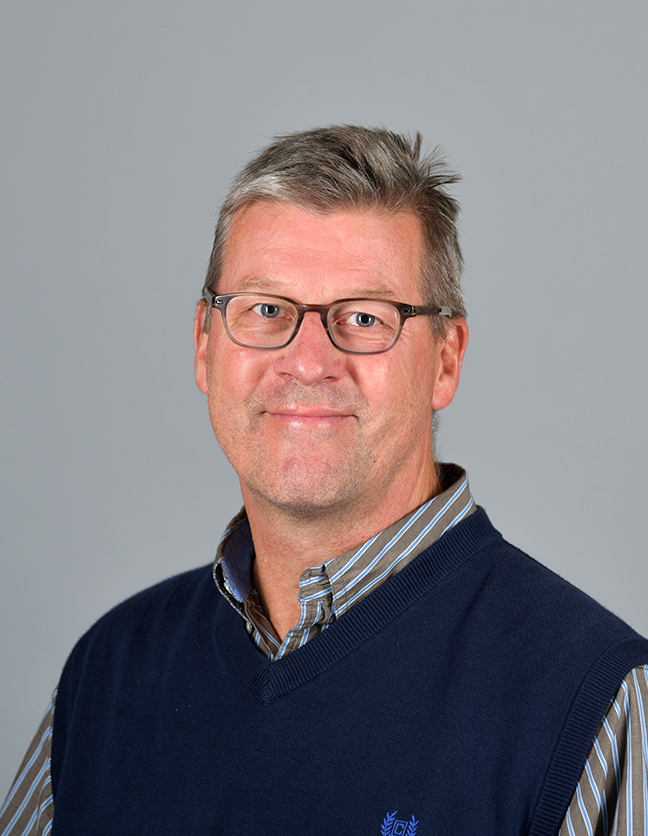 Dr. David Ryden
Professor of Political Science
Dr. Ryden, professor in the political science department, is also a lawyer with substantial experience as a practicing attorney. He teaches a number of law-related courses at Hope, including the Judicial Process, American Constitutional Law, and the Practice of Law and Legal Advocacy. He also serves as faculty advisor of the Hope College Pre-Law Society.
YOUR PRE-LAW TIMELINE
Freshman and Sophomore Years

To get started on an education that involves a pre-law track, establish a well-rounded curriculum. Work on your general education curriculum. Take classes that interest and challenge you to read, write and think analytically. Be sure to focus on academics and perform well.

Next, pick your major. There is no "right" major for law school, so look for something that you have genuine interest in and want to study in greater depth. After choosing this major, begin to establish rapport with professors who might ultimately provide letters of recommendation.

Finally, get involved with law-related activities on campus. Join the Pre-Law Society, get to know the pre-law advisor and begin to explore the legal field. There are a number of opportunities to interact with lawyers, take law-related courses and find an internship in the legal profession.

Junior Year

As you enter your junior year, start to work with your pre-law advisor regarding law school plans and LSAT preparation.

Next, decide when to go to law school. The key question for many students is whether to attend straight after graduation or to gain some work or real world experience before applying to or attending law school. To work through this decision, discuss it with advisors, lawyers, family members and others who might provide guidance.

If you decide to attend law school straight after finishing your undergraduate education, you should take the LSAT in either June of the summer going into senior year or October of your senior year. Decide whether to study for the LSAT on your own or to attend a paid course, but begin to study several months in advance of taking the test.

Remember to continue investigating the legal profession, too. Keep taking courses, reading, finding internships and talking with lawyers. Also consider non-major courses that might enrich your skills and knowledge base for law school, which may include history, economics, political science or philosophy.

As you plan for the LSAT, take the test or receive your score, begin to research law schools, obtain their applications and attend a law forum, which can be either at the campus of the school or on Hope's campus as a Pre-Law Society event.

Senior Year

By this time, you should be working closely with your pre-law advisor throughout the fall.

You need to begin to submit your transcripts through LSDAS, and if you haven't yet taken the LSAT, you should begin to prepare and devote the necessary time to perform your best on the exam.

Next comes the application process. Attend law forums and visit law school campuses if you have the chance. Develop a thorough application strategy, which involves applying to a range of schools.

In the period between September and November, there are a number of tasks to complete (be sure to pay special attention to the specific requirements of each school to which you apply)

Secure the application materials.

Arrange the needed letters of recommendation, giving the writers at least one month's notice. Be courteous to your writer.

Attend a law forum.

Develop your list of potential schools, ranging from schools that you're sure to get into, schools that you think you can get into and schools that might be a reach to get into.

Build your personal statement. Have it critiqued, and craft multiple drafts.

Your applications should be completed and submitted by mid to late fall (Thanksgiving at the latest). Most schools have a rolling admissions process, but pay attention to the application deadlines of the schools to which you plan to apply.

Paying for law school can be difficult, so obtain and submit all financial aid forms by the deadline. Be sure to research and apply for grants and scholarships, both school-related and outside award programs.

Finally, formally thank your pre-law advisor and letter writers, and be sure to keep them apprised of the status of your applications. Keep these points in mind as you enter spring semester:

Follow up with schools to ensure that your file is complete.
Decide if you need to apply to more schools.
Update schools who haven't decided on your application with new supporting evidence, including fall grades, awards, or other accomplishments.
Visit campuses and compare financial aid packages and school ranking.
Once you have decided where to attend and submitted your deposit, notify other schools to which you were admitted of your decision to attend elsewhere.
Pre-Law Program
Lubbers Hall126 East 10th StreetRoom 226Holland, MI 49423
workP. 616.395.7545
ryden@hope.edu