Dr. John Cox
Retired Faculty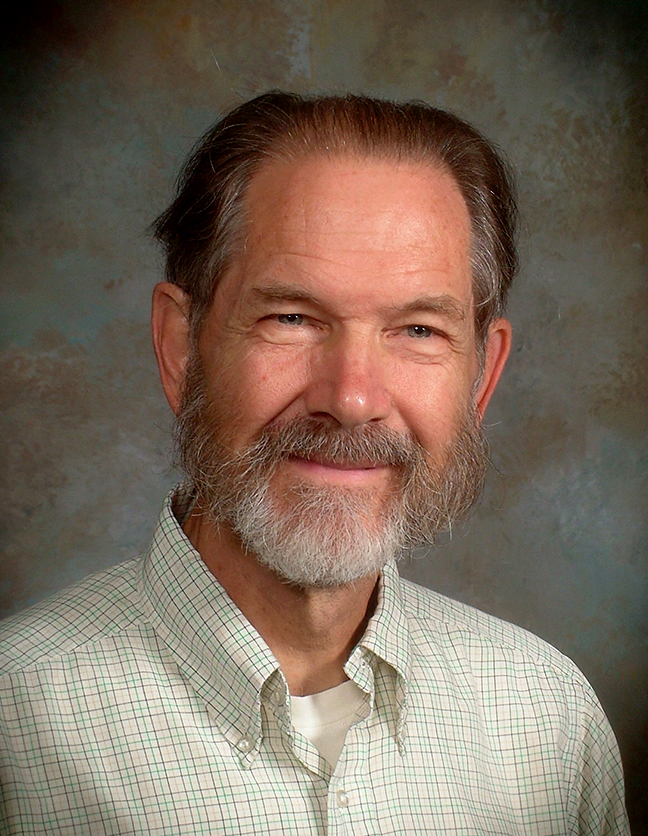 Dr. John Cox is DuMez Professor Emeritus of English.
After teaching at Westmont College and the University of Victoria, John joined the Department of English at Hope in 1979 and retired in 2015. His primary teaching responsibility was Shakespeare, which was offered every semester at Hope. He also taught Shakespeare in summer sessions at Harvard in 1979 and at the University of California at Berkeley in 1988.
As a complement to his teaching, he authored four scholarly books, co-edited two collections of original essays, edited two Renaissance plays and published numerous essays in refereed journals. He received support for four yearlong leaves of absence from external granting agencies to undertake scholarly research and writing.
From 1984 to 2004 he directed Interdisciplinary Studies at Hope, with primary responsibility for the Senior Seminars. Among other things, this involved planning and leading several summer workshops for faculty members who taught Senior Seminars. Participants read and discussed books together, and each wrote a life view paper that was read and discussed by everyone in the workshop.
John wrote three successful institutional grant proposals in support of Interdisciplinary Studies: to the Exxon Education Foundation, NEH and the GTE Lectureship Foundation. He also wrote successful grant proposals to the Danforth Associates Program and the University of Chicago Midwest Faculty Seminars in support of faculty colloquia at Hope to discuss classic texts in the Western tradition.
AREAS OF Expertise
Shakespeare
Medieval drama
Renaissance English drama excluding Shakespeare
Seventeenth-century British literature
Milton
EDUCATION
Ph.D., University of Chicago, 1975
M.A., University of Chicago, 1968
B.A., Hope College, 1967
HONORS, GRANTS, & AWARDS
NEH Fellowship for College Teachers, 2004–2005
Pew Charitable Trusts Research Fellowship, 1995–1996
NEH Summer Stipend, 1993
Grant-in-aid, Folger Shakespeare Library, Washington, D.C., 1990
National Endowment for the Humanities Fellowship for College Teachers, 1985–1986
Huntington Library Fellowship, summer 1983
Mellon Faculty Fellowship, Harvard University, 1978–1979
Published Work
Mankind, edited for Digital Renaissance Editions (forthcoming)
The City in Its Heart: The First 100 Years of Maple Avenue Ministries, 1913 to 2013 , Van Raalte Press, 2014
Shakespeare and Renaissance Ethics, co-edited with Patrick Gray, Cambridge University Press, 2014
Julius Caesar, edited for Internet Shakespeare Editions, Bedford Press, 2013
3 Henry VI, co-edited with Eric Rasmussen, Arden Shakespeare, 2001
A New History of Early English Drama, co-edited with David Scott Kastan, Columbia University Press, 1997
Seeming Knowledge: Shakespeare and Skeptical Faith, Baylor University Press, 2007
The Devil and the Sacred in English Drama, 1350 to 1642, Cambridge University Press, 2000
Shakespeare and the Dramaturgy of Power, Princeton University Press, 1989
Thirty-nine essays and 41 book reviews in refereed journals from 1975 to 2016
Outside the College
In 1968 John married Karen Anna Roberts, a graduate of the University of New Mexico. Until her retirement in 2004, Karen worked for the Allegan County Intermediate School District as a home visitor to families with a child or children of 36 months or younger who had a delaying condition.
Their children all graduated from Hope: Anna-Lisa in 1994, Jonathan in 1996 and Amelia in 2000. All three went on to earn post-graduate degrees. Anna-Lisa is a published scholar in American history. Several of the students John taught at Hope have gone on to graduate school and teaching careers of their own. Bob Bast '81, for example, teaches at the University of Tennessee, Knoxville. Marla (Hoffman) Lunderberg '84 teaches at Hope. Nan Hussey '88 teaches at Bethel College in South Bend, Indiana.
John is also an elder at Maple Avenue Ministries.