Betsy Dodgen
Visiting Assistant Professor of Chemistry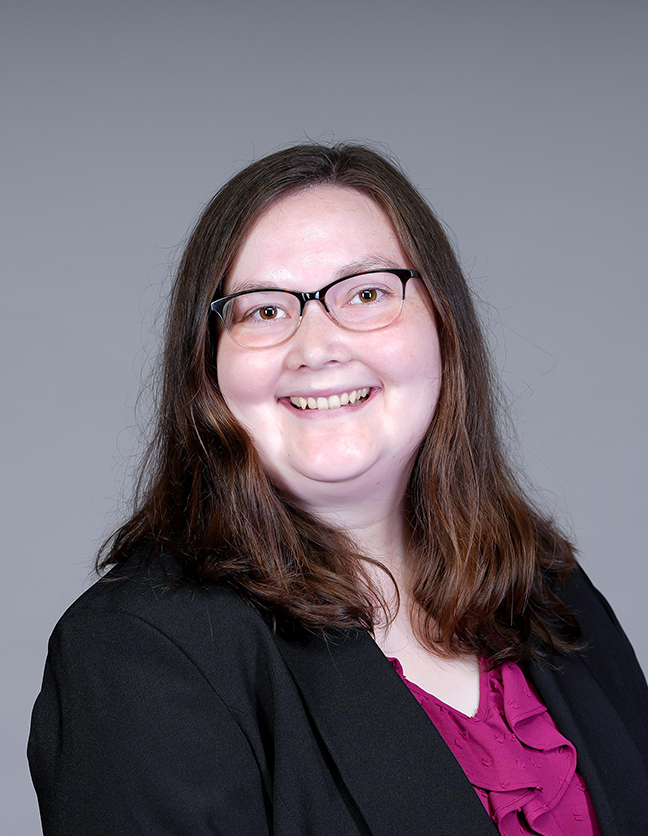 Professor Betsy Dodgen teaches General Chemistry 1 and leads a lab for Physical Chemistry 1. While pursuing her degrees in chemistry, she taught labs in general chemistry and advanced methods in physical analysis, and she led discussions in physical chemistry.
As an undergraduate, Professor Dodgen spent a summer as a research intern at the Institute of Surface Modification in Leipzig, Germany. She worked on the development of PEGDA hydrogels inserted with titanium dioxide for use in photodynamic therapy. During her classes at Grand Valley State University, she fell in love with physical chemistry and, more specifically, spectroscopy. That led her to the graduate program at the University of Michigan, where she worked in the laser spectroscopy lab of Theodore Goodson III. She studied the emission mechanisms of monolayer-protected metal nanoclusters, using ultrafast and time-resolved laser set-ups such as fluorescence upconversion, two-photon absorption, nanosecond and femtosecond transient absorption, and time-correlated single photon counting.
As associate editor and reviewer for the Journal of Emerging Investigators, Professor Dodgen reviews manuscripts and provides constructive feedback to young scientists aiming to publish their work.
Throughout her education, she has facilitated science demos and hands-on activities for children and their families on a volunteer basis. She is passionate about sharing excitement for chemistry with others and continues to do so here at Hope College.
AREAS OF EXPERTISE
Spectroscopy
Physical chemistry
EDUCATION
M.Sc., chemistry, University of Michigan, 2022
B.S., chemistry, Grand Valley State University, 2017
SELECTED PUBLICATIONS AND PRESENTATIONS
"Investigation of Thermally Activated Delayed Fluorescence in Donor–Acceptor Organic Emitters with Time-Resolved Absorption Spectroscopy" (with L. Fisher et al.), Chemistry of Materials, 2022
"Investigation of Magic Number Metal Nanoclusters," virtual poster presentations, American Chemical Society national meeting and International Conference of Photochemistry, 2021
"TiO2 as Photosensitizer and Photoinitiator for Synthesis of Photoactive TiO2-PEGDA Hydrogel without Organic Photoinitiator" (with S. Glass et al.), Frontiers in Chemistry, 2018
"Insertion of Drugs in Hydrogels," presentations at Leibniz (Germany) Institute of Surface Modification, Research Internships in Science and Engineering (Heidelberg, Germany), and Grand Valley State University, 2017
OUTSIDE THE COLLEGE
Professor Dodgen was born and raised in West Michigan. She loves spending quality time with her husband, siblings, parents and sweet niece and nephews. She is a coffee-lover who can spend a long time speaking about the best way to roast and brew coffee beans, and which countries produce beans with differing flavor notes. She also loves watching the Great British Baking Show and attempting some of the (easier) recipes. In her free time, Professor Dodgen likes to play board and PC games with her husband, watch YouTube videos, read historical fiction and history novels, and tap into that nostalgia by listening to the Lord of the Rings soundtrack on repeat.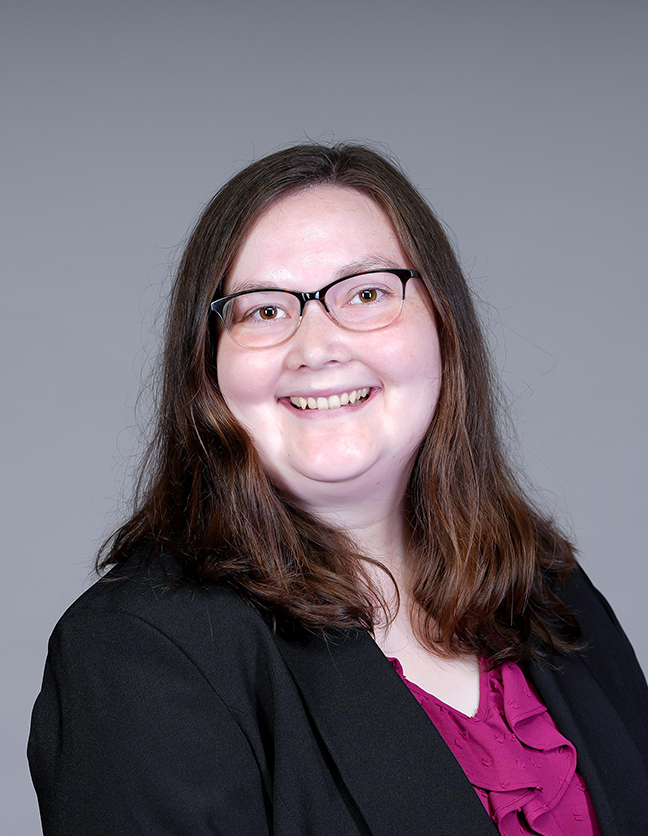 Betsy Dodgen
Phone Number616.395.7630
dodgen@hope.edu
A. Paul Schaap Science Center Room 3101
35 East 12th Street
Holland
,
MI
49423