Stu Fritz
Associate Professor of Kinesiology Instruction/Head Baseball Coach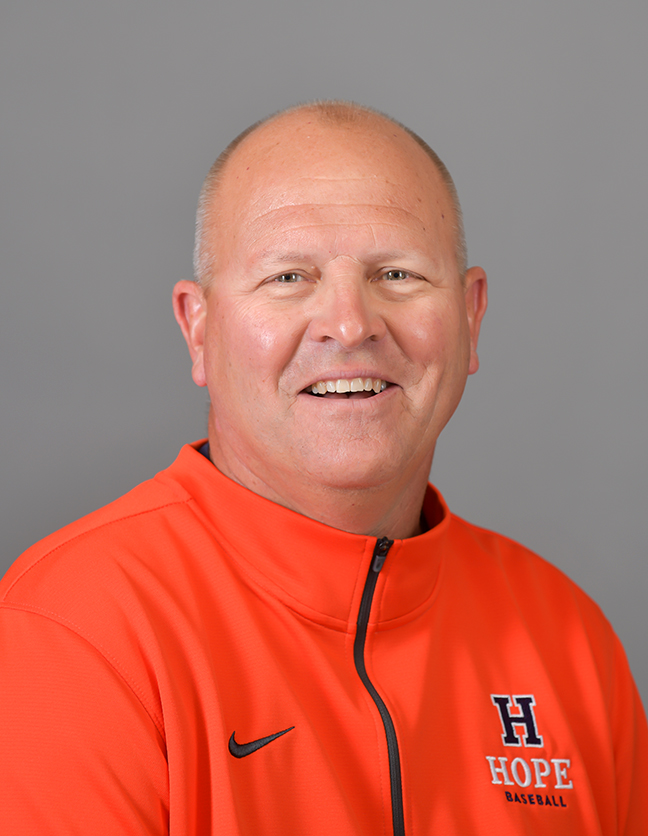 Since 1994, Hope College has won nine Michigan Intercollegiate Athletic Association (MIAA) championships and appeared in the NCAA Division III tournament four times under coach Stu Fritz.
He has guided the Flying Dutchmen to MIAA Championships in 1994, 1997, 1998, 1999, 2001, 2003, 2006, 2007 and 2013. The nine league championships places Stuart in a tie for the most MIAA baseball titles by a coach, sharing the honor with Frank Joranko of Albion and Craig Rainey of Adrian. The Flying Dutchmen have appeared in the NCAA Division III championships in 1998, 2001, 2003 and 2007.
Stuart's collegiate coaching record through the 2015 regular season is 480-353-2. His teams have won more than two-thirds of their MIAA conference games (344-180, .656). He is also an assistant professor of kinesiology.
Stuart was elected as the 4th Vice President for the ABCA beginning in 2016. Previously he had chaired Division 3 for the ABCA.
From 1996 to 1998 he coached a youth team through the Roberto Clemente All-Stars program in San Juan, Puerto Rico, during the summer. In the summer of 2001 he coached a U.S. youth all-star team in Australia. The 2007 Hope team played in the 26th annual "Prague Baseball Week" tournament in the Czech Republic.
Prior to coming to Hope, Fritz taught in the Humboldt, Iowa, school system. He was an elementary physical education teacher, the high school baseball coach and offensive coordinator for the high school football team.
Stuart is a 1988 graduate of Wartburg College where he lettered in football and baseball. He received a Masters degree in sports administration from the University of Northern Colorado in 1992. In 1998, his alma mater honored him as Wartburg's Alumni Coach of the Year.
His wife, Carol, is a member of the Hope College admissions staff. They have a high school aged son, Tucker.
AREAS OF INTEREST
Elementary physical education methods, as he taught K–6 phys ed for five years, and pedagogical methods, as he has supervised K–12 physical education teachers for the past 6 years.
EDUCATION
M.A. University of Northern Colorado, Sports Administration 1992
B.A. Wartburg College, physical education, 1988
HONORS & AWARDS
Wartburg College John Kurtt Alumni Coach of the Year award 1998
9-time Louisville Slugger Coaching Award
Postville High School Athletic Hall of Fame 2010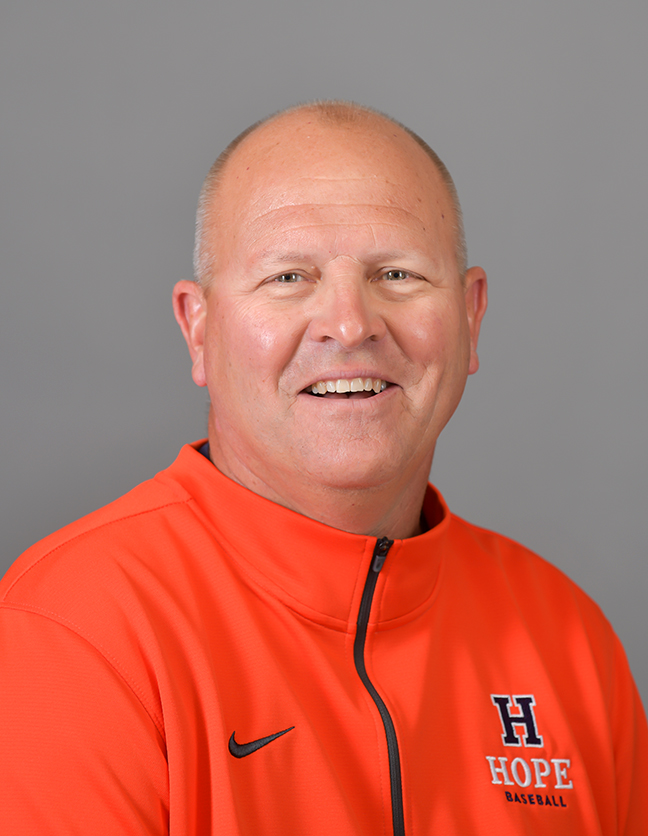 Stu Fritz
Phone Number616.395.7692
fritz@hope.edu
DeVos Fieldhouse
222 Fairbanks Avenue
Holland
,
MI
49423-3735