Dr. Tatevik Gyulamiryan
Associate Professor of Spanish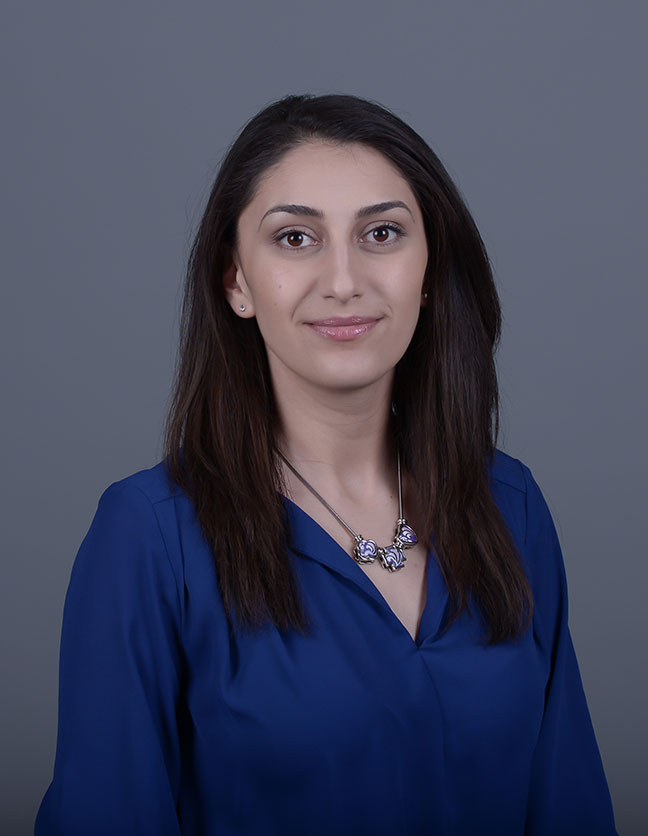 Tatevik Gyulamiryan teaches Spanish language and literature. Her research encompasses various areas of the literature of Spain's Golden Age (from the early 16th to the late 17th century) and comparative studies. With a central focus on the Bakhtinian concept of re-accentuation and quixotic novels, Dr. Gyulamiryan is interested in cognitive approaches to early modern Spanish literature — analysis of mind-reading, masking and performance on both the author's and the reader's part. She also is interested in teaching literature within digital humanities.

As an undergraduate in Armenia, she received an International Research & Exchanges Board fellowship through the U.S. State Department to study international relations at Berea College in Kentucky. She returned to the U.S. for her graduate study, and joined the Hope College World Languages and Cultures faculty in 2015.

Dr. Gyulamiryan is working on a monograph titled The Transnational Hero: Re-accentuations of Don Quixote in European and American Novels, which brings to light the new concept of re-accentuation and sets grounds for its usage in quixotic and comparative literature.
Education
Ph.D., Spanish, Purdue University, 2015
M.A., Spanish, Purdue University, 2010
B.A., English and Spanish philology, education, Yerevan State Linguistic University (Armenia) (now Yerevan State University of Languages and Social Sciences), 2008
Areas of expertise
Early modern Spain
Don Quixote, Cervantes, and quixotic novels
Comparative literature
Cognitive approaches to literature
Digital humanities
Honors, Grants & awards
"Emotions in Don Quixote" (with J. Breyfogle), Jacob E. Nyenhuis Student-Faculty Collaborative Research Grant, Hope College, 2019
Diversity Institute Completion Certificate, Hope College, 2019
Humanities Intensive Learning and Teaching Scholarship Award, University of Texas, 2017
"The Transatlantic Hero: Re-accentuations of Don Quixote in European and American Novels," Jacob E. Nyenhuis Summer Faculty Development Grant, Hope College, 2017
"Challenging Borders: Displaced Peoples," Great Lakes Colleges Association Digital Project Grant, 2016
Selected publications
"A Quixotic Reading of Rainbow Rowell's Carry On," The ALAN Review, 2019
"On Re-accentuation, Adaptation, and Imitation of Don Quixote," in Don Quixote: The Re-accentuation of the World's Greatest Hero, Bucknell University Press, 2017
"Toward a Poetics of Re-accentuation: Don Quixote and His Female Mimeses," in Cervantes ilimitado: Cuatrocientos años del Quijote, Asociación de Licenciados y Doctores Españoles en Estados Unidos (ALDEEU), 2016
"Duvakin's Oral History and Bakhtin in His Own Voice" (with S. N. Gratchev), CLCWeb: Comparative Literature and Culture, 2014
Outside the college
Dr. Gyulamiryan's favorite pastimes include playing Chopin on the piano, singing with the Hope College community choir, cellphone karaoke, and reading popular books about neurobiology. She's also a frequent traveler; her recent forays beyond West Michigan have included trips to the Dominican Republic, Russia, Greece and Armenia.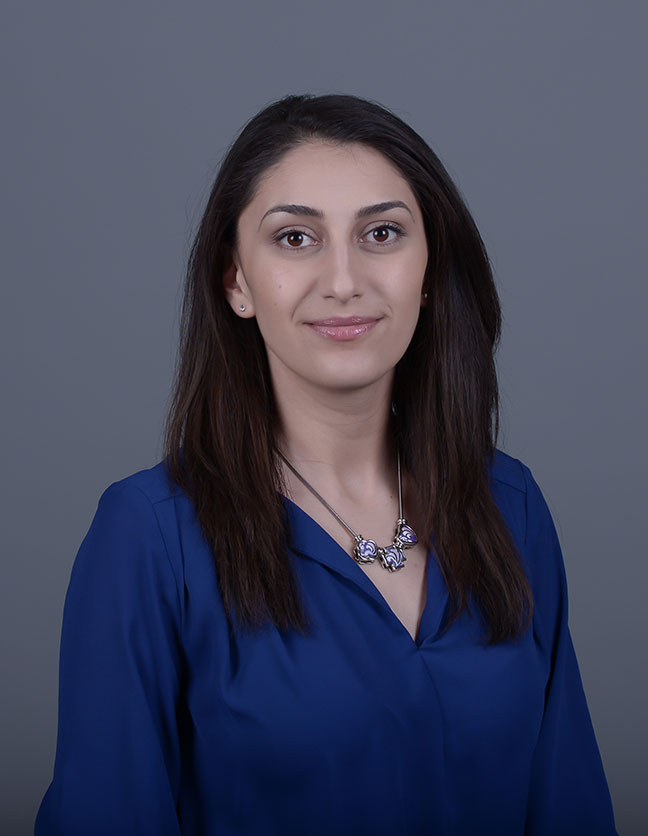 Dr. Tatevik Gyulamiryan
Phone Number616.395.7557
gyulamiryan@hope.edu
Martha Miller Center 223
257 Columbia Avenue
Holland
,
MI
49423