Learning a second — or third — language is a major advantage, whether you're in a classroom or applying for a job. The Department of World Languages & Cultures represents a wide variety of languages; choosing any one of them will give you a leg up in life after graduation.
Not only will you broaden your horizons by being able to speak conversationally in a second language, but the skills you learn in the process are proven to help in many other areas of study.
Whether you choose to major or minor in a classical or modern language, you immediately give yourself an advantage over many of your peers: the ability to communicate effectively across cultures and become a bridge-builder for your future organization.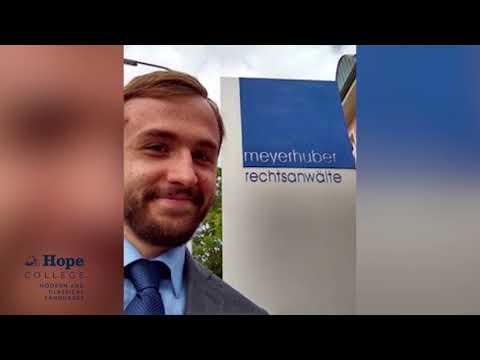 Matthew M. Internship in Gunzenhausen (Germany)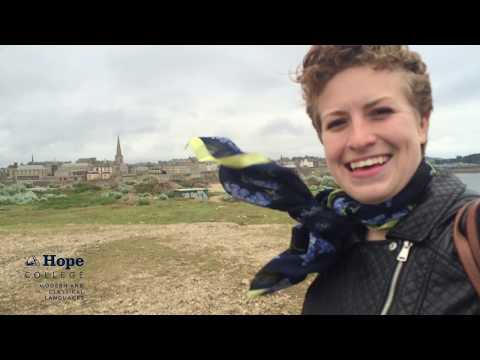 Katelyn K. A Year in Paris, France (French)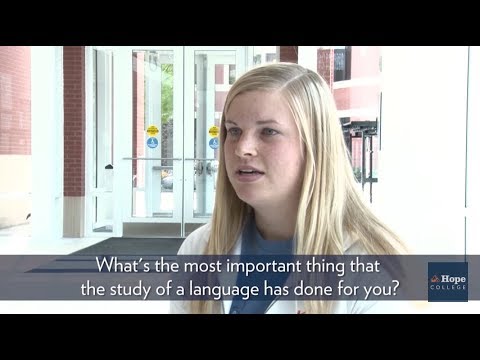 Madison M. Vienna Summer School, Austria (German)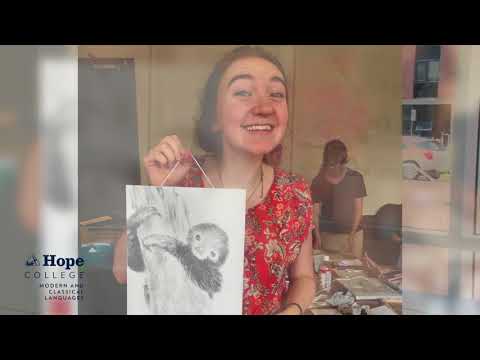 Janna K. A Year in Japan (Japanese)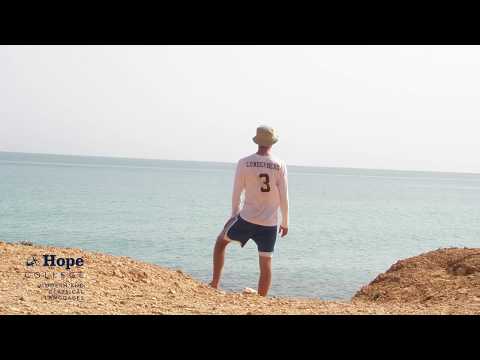 David L. A Semester in Tunisia (French/Arabic)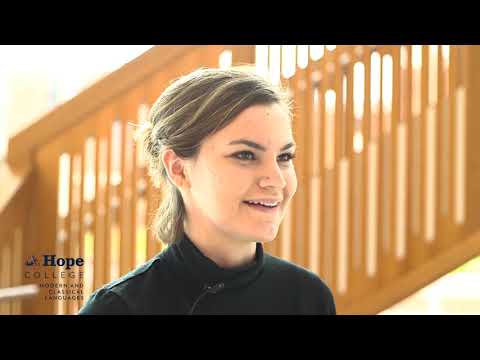 Erica R. A Year in Beijing, China (Mandarin)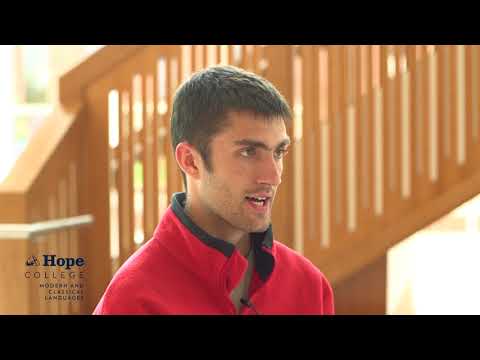 Colin W. A Semester in Salamanca, Spain (Spanish)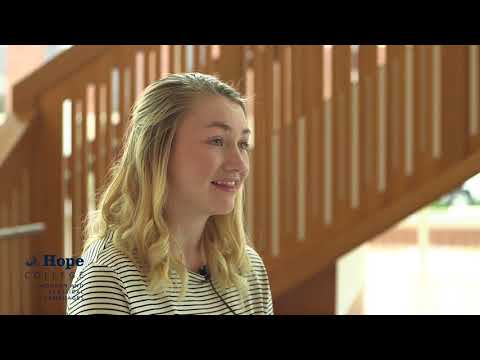 Audrey R. Travels in Xi'an, China (Mandarin)
Languages
Classics

French

German

Japanese

Mandarin

Spanish
Why Major in a Second Language?
With our program's emphasis on conversational language skills, a language major from Hope equips you to communicate with people and in contexts you'd never be able to otherwise. Learning a second language gives you insight into the greater human experience. Plus, studies show that a second language contributes to intellectual development through enhanced cognitive and analytical skills.
Even while you're a student, studying and learning a second language opens new doors. Through our special programs and opportunities such as conversation hours, language houses, foreign film clubs and lectures, we offer a taste of the culture you're learning, right here at Hope. Knowing a second language also gives you an advantage while traveling and studying abroad. We encourage language majors and minors to study off-campus for a semester, year or summer while at Hope.
Language majors enjoy many unique opportunities after graduation as well. Possessing fluency in a second language is seen as a major advantage for many companies during your job search.
From Crisis Management to INnovation
What if world languages played a leadership role in reshaping the 21st-century academy?
World Languages and Cultures Department
Martha Miller Center257 Columbia AvenueFloor 2Holland, MI 49423
workP. 616.395.7570
stephensona@hope.edu