Dr. Choonghee Han
Professor of Communication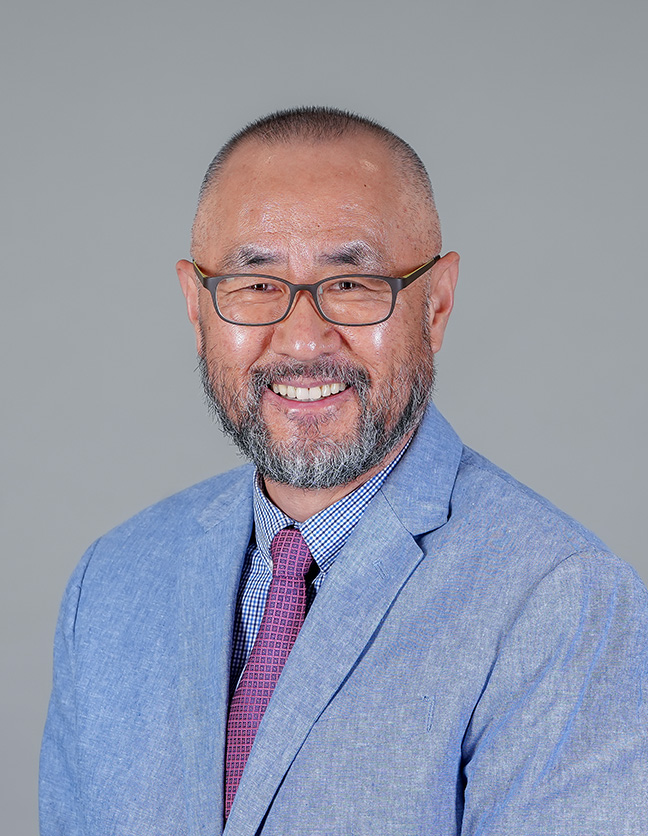 Dr. Choonghee Han joined the Hope faculty in 2010. His main focus is in media arts and storytelling, and he has taught courses in documentary, narrative film production and criticism, and studio production. He also advises student broadcast clubs and independent media projects. Dr. Han's interest in media communication began in the radio station at his alma mater, and he spent 12 years in the public broadcasting arena working as a producer, director and news correspondent before turning to academics. His other research interests involve the cultural meanings of journalism and journalistic authority and the politics of collective memory.
Dr. Han works closely with his students, and they have been awarded a number of accolades from regional and national competitions. Recent successes include an Award of Excellence in Script Writing at BEA's Festival of Media Arts in 2023, two awards from BEA and MAB for a documentary, and a Michigan Student Emmy for a fiction film in 2022.
Areas of Expertise
Digital media production and management
Storytelling
Film aesthetics and criticism
Media technologies and culture
Collective memory and the politics of memory
Modern East Asian history and politics
Education
Ph.D., journalism and mass communication, University of Iowa, 2010
M.A., digital storytelling and telecommunication, Ball State University, 2005
M.A., journalism and mass communication, Kyung Hee University, 2002
B.A., journalism and mass communication, Kyung Hee University, South Korea, 1993
Selected Student Productions and Awards
A night at the Ritz, award of excellence, narrative podcast or radio drama/play, student scriptwriting competition, Broadcast Education Association's Annual Festival of Media Arts — Ally Fulton, 2023
Ebb and Flow, winner, college student production, short-form fiction, Student Production Awards by Michigan Chapter of National Academy of Television Arts & Sciences (Michigan Student Emmy Awards) — Matt Severino et al., 2022
Don't Look Back, award of excellence, BEA Festival of Media Arts — Caleigh Miller et al., 2022
Don't Look Back, second place in college documentary, Michigan Student Broadcast Awards by MAB (Michigan Association of Broadcasters), 2022
A Search for Belonging, second place in college documentary, MAB — Kaleigh McKee et al., 2021
Detestable Tendencies, winner, college student production, long-form fiction, Michigan Student Emmy Awards — Ben Douma, 2020
Everything, second place in college documentary, MAB — Abby Krueger et al., 2020
96 Stories, first place in college documentary, MAB — Ben Douma and Eunice Maruhi, 2019
Shaped by Flames, first place in college documentary, MAB — Tony (Robert) Byrne and Noah Jurik, 2016
Professional Experience and Honors
Department chair, Department of Communication, Hope College, 2017–2022
Chair, Documentary Division of the Broadcast Education Association, 2019–2021
Chair, Faculty and Student Documentary Competitions of BEA Festival of Media Arts 2013–2018
Top Faculty Paper Award, Ethnicity and Race in Communication Division, International Communication Association, 2012
Digital media consultant, University of Iowa Information Arcade, 2005–2009
"Grand Prize" in the Korea Catholic Mass Communication Awards, 1995
Producer/director/reporter in TV/radio/programming, EBS (Korea Educational Broadcasting System), 1993–2005
Selected Publications and Creative Productions
Live broadcasts and online publications of the TEDxMacatawa events (TED in Holland, Michigan), as producer, 2013–2017
Live broadcasts and streaming of athletic and NCAA events and musical concerts at Hope College, as producer, 2011–2017
"50 Years and Beyond," documentary history of international exchange programs between Hope College and Meiji Gakuin University (Japan) supported by the Fried International Center of Hope College, 2015
"The Ambiguity of Memory in East Asian Newspapers: Journalistic Representation of War Memories," in Japanese Journalism and the Japanese Newspaper: A Supplemental Reader, 2014
"The Contemporary Trend in the Use of Multi-Platform Delivery Systems: Case Studies of North American Public Broadcasting and Service Providers," published by Educational Broadcasting Research Institute of EBS (South Korea), 2014
"National Memory in News Discourses: The Influence of War Memories to National Identity," Communication and Community, 2013
"Readiness Series" instructional online video series and DVD, as producer/director/editor, published by Ready for School, 2012
Outside the College
When Choonghee is not in his office or classroom, he should be somewhere outdoors either paddling on one of his three kayaks, wading with a fly rod or pedaling his road bike on a back country road. He also likes working in his garden and harvesting vegetables while listening to podcasts.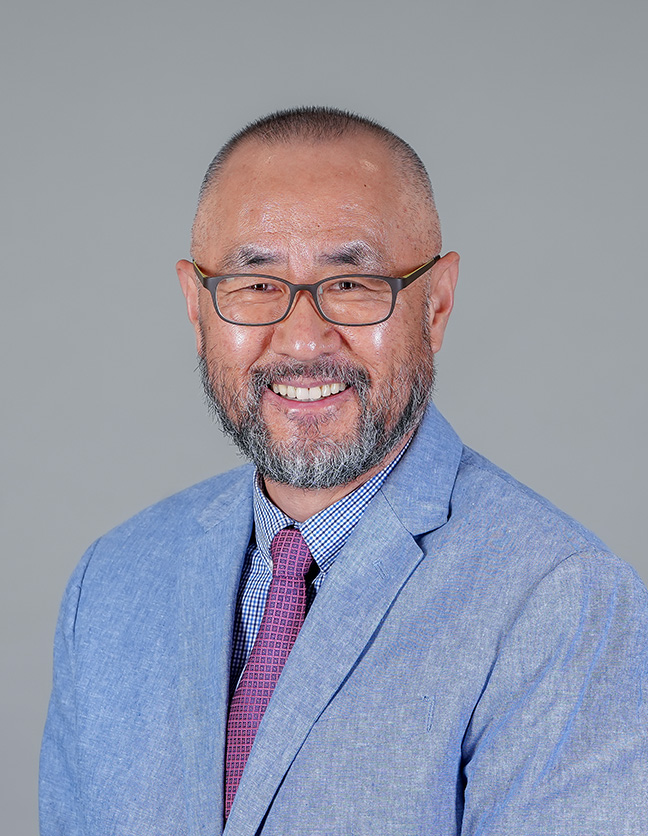 Dr. Choonghee Han
Phone Number616.395.7242
han@hope.edu
Martha Miller Center-Room 125
257 Columbia Avenue
Holland
,
MI
49423-3615