Dr. Kester Ighodalo
Assistant Professor of Physics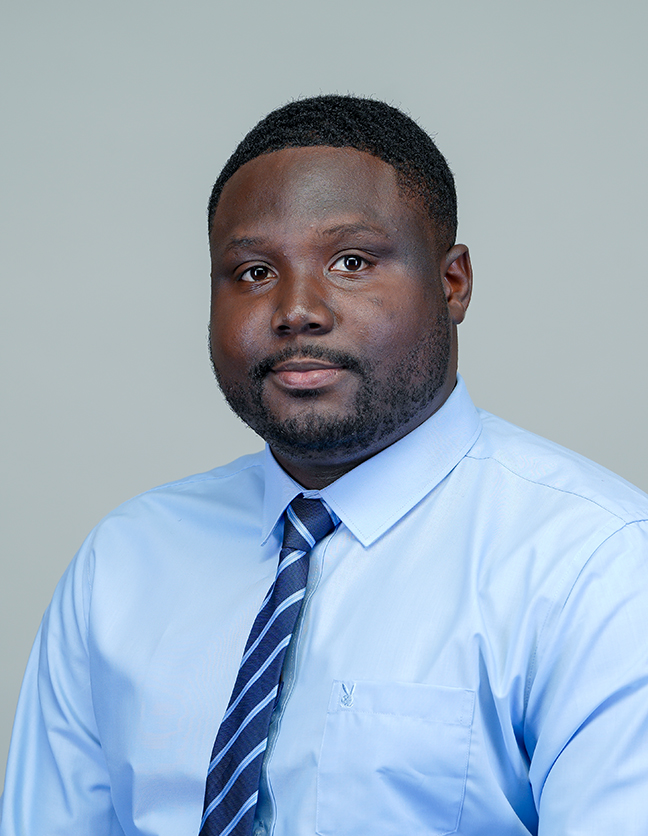 Dr. Kester Osasele Ighodalo is a multidisciplinary scientist with a background in physics, solar energy, material science and nanoscience. Dr. Ighodalo's main research interest focuses on materials for light-emitting diodes (LEDs), next-generation solar cells and optoelectronic technologies. His current research activities generally focus on semiconductor thin-film, organic and inorganic perovskites LEDs, and solar cell fabrications. His works involve chemical characterization of the thin films and active layers, degradation mechanisms, and internal and external stability studies of perovskite-based LEDs and solar cells.
Dr. Ighodalo joined the Department of Physics at Hope College in fall 2023. Before coming to Hope, he served as a tutor researcher at the University of Nigeria (Nsukka, Nigeria) and a researcher at COMSATS University (Lahore, Pakistan), exploring the field of semiconductor thin-film fabrication technologies. He then joined the University of Science and Technology of China (Hefei, China) as a Chinese Academy of Sciences and The World Academy of Sciences (CAS-TWAS) doctoral presidential fellow, where he focused on ion migration study in perovskite materials and fabrication of perovskite LEDs and solar cells.
Dr. Ighodalo is passionate about effective physics education and enjoys teaching topics across the physics core curriculum. He is excited to be at Hope College, which strongly prioritizes personalized interaction between students and faculty for dynamic teaching and research. Overall, he seeks to shape the minds of the young and future generations of potential scholars through different invited platforms, programs and mentorships.
Dr. Ighodalo is an Erasmus Mundus Alumni, a professional senior member of the American Solar Energy Society (ASES) and a member of the International Association of Advanced Materials (IAAM) and the Electrochemical Society (ES). He serves as a reviewer for two academic journals in his field.
Areas of Expertise/Research Interests
Fabrication and experimental investigation of semiconductors thin-films and perovskite active layers
Degradation, stability and reliability of optoelectronic devices
Next-generation, large-area and flexible optoelectronic devices
Quantum Dots and Photodetectors
Education
Ph.D., physics, University of Science and Technology of China (Hefei, China), 2022
M.S., material science/solar energy physics, University of Nigeria (Nsukka, Nigeria), 2016
M.S., (mobility) physics, University of Porto (Porto, Portugal), 2015
B.S., physics and solar energy, Bowen University (Iwo, Nigeria), 2011
Key Publications
"Negligible ion migration in Tin-based and Tin-doped halide perovskites," with Wenjing Chen and Zheng Liang, Angewandte Chemie International Edition, 2022
"Stable Yellow Light-Emitting Diodes Based on Quasi-Two-Dimensional Perovskites," with Dan Ye et al., ACS Applied Materials & Interfaces, 2022
"High Radiance of Perovskite Light-Emitting Diodes Enabled by Perovskite Heterojunctions," with Rashid Khan et al., Advanced Functional Materials, 2022
"Ion Migration in Metal Halide Perovskites Solar Cells," with Rashid Khan and Zhengguo Xiao, in Soft-Matter Thin Film Solar Cells: Physical Processes and Device Simulation (eds. J. Ren and Z. Kan), AIP Publishing, New York, 2020
"Suppression and Reversion of Light-Induced Phase Separation in Mixed-Halide Perovskites by Oxygen Passivation," with Weisheng Fan et al., ACS Energy Letters, 2019
"The effect of deposition cycles on intrinsic and electrochemical properties of metallic cobalt sulfide by Simple chemical route," Kester Ighodalo et al., Materials Science in Semiconductor Processing, 2019
"The structural and optical properties of metallic doped copper (I) iodide thin films synthesized by the SILAR method," Kester Ighodalo et al., Materials Research Bulletin, 2017
Full list of publications available via Google Scholar
Outside the College
Dr. Ighodalo enjoys playing and watching soccer. He loves spending time outdoors, walking, hanging out with friends, shopping, cooking, worshiping and sharing God's word.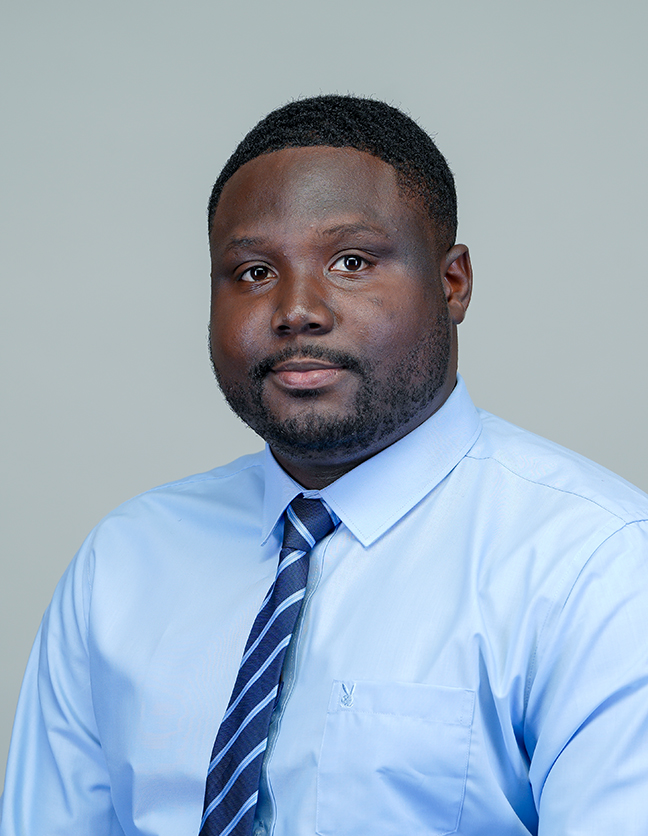 Dr. Kester Ighodalo
Phone Number616.395.7142
ighodalo@hope.edu
VanderWerf Hall Room 248
27 Graves Place
Holland
,
MI
49423